Review: Lush Flamingo Egg Bath Bomb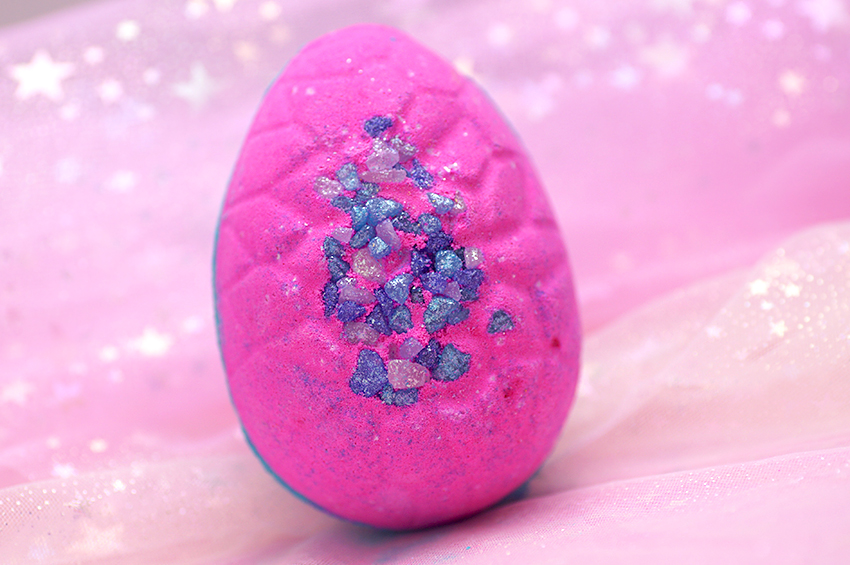 The Easter collection by Lush has to be my favorite range of all times. Nothing beats Easter — the cute bath bombs, the cheerful scents and colors, the fact that Spring is around the corner. One of the products that grabbed my attention was Flamingo Egg. Pink and blue, with colored sea salt sprinkled on top. It looks incredibly cute, but how will this brand new bath bomb perform in the tub? Let's find out.
If you're curious about this bath bomb, then keep on reading.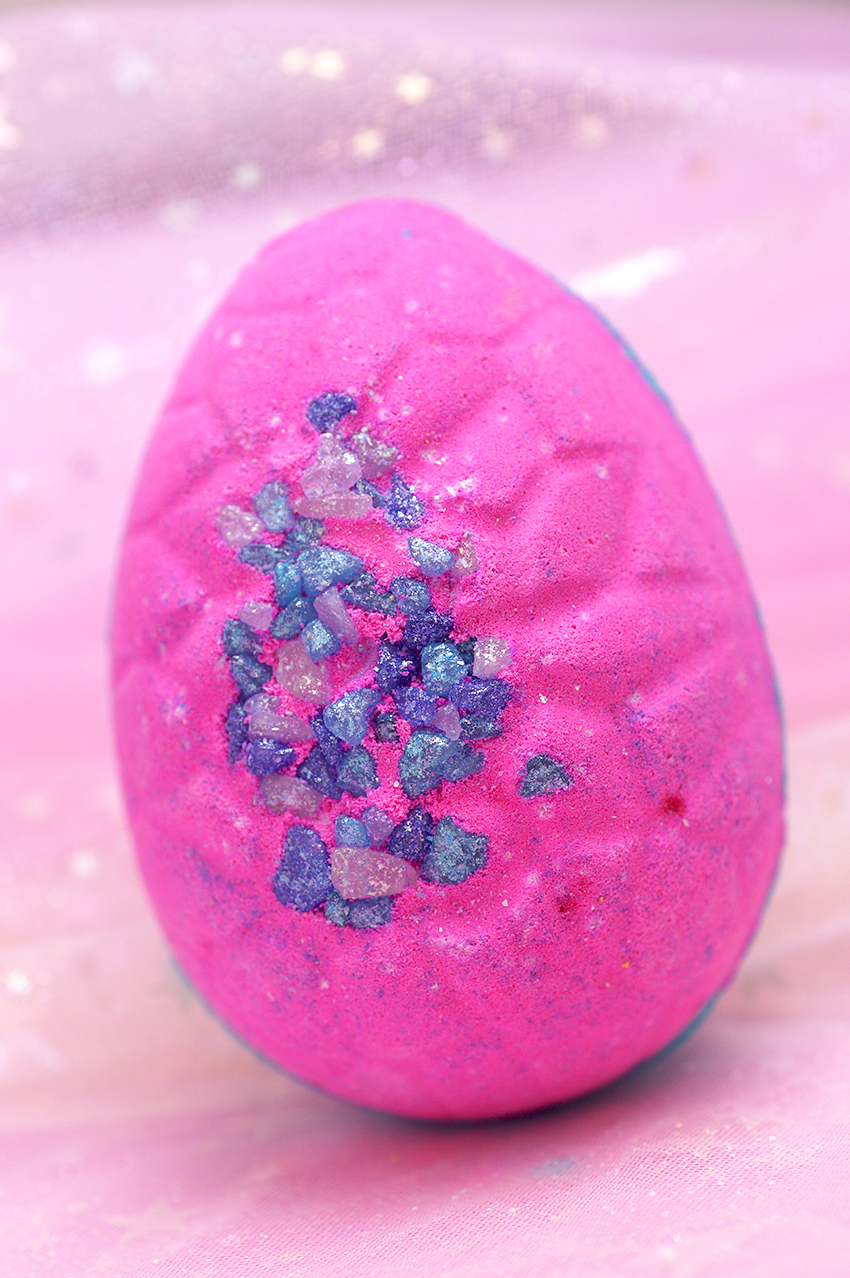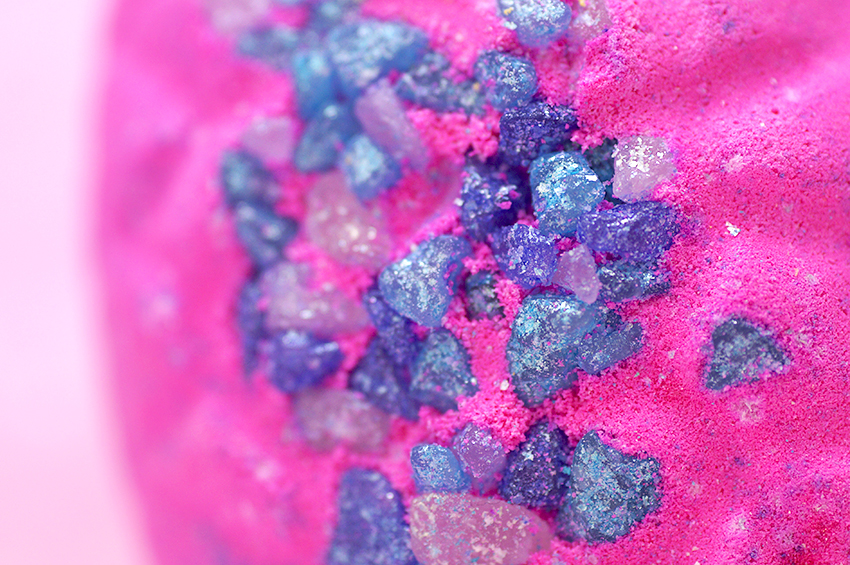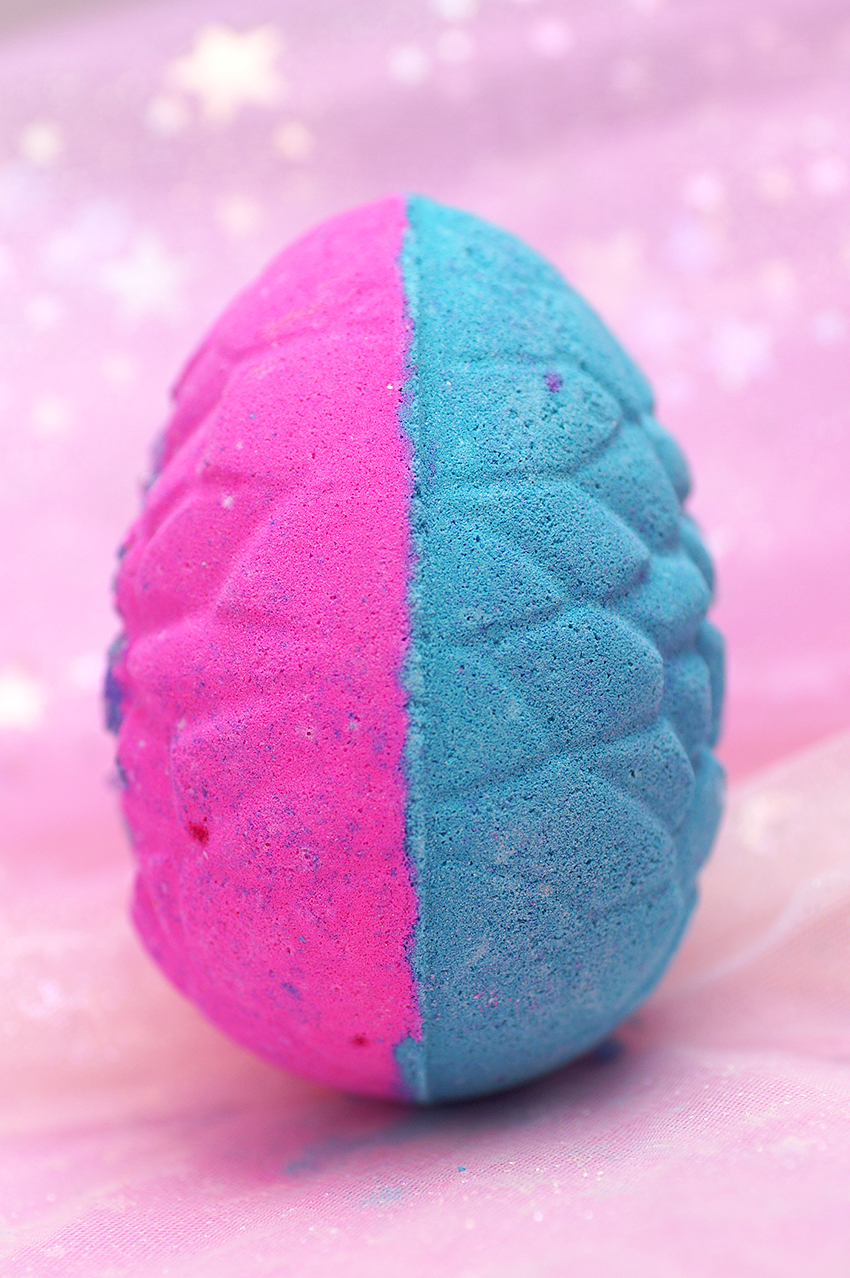 What is it?
Ingredients: Sodium Bicarbonate, Citric Acid, Coarse Sea Salt, Labdanum Resinoid, Sicilian Lemon Oil, Vetivert Oil, Water (Aqua), Titanium Dioxide, Disodium Lauryl Sulfosuccinate, Dipropylene Glycol, Propylene Glycol, Cocamidopropyl Betaine, Calcium Sodium Borosilicate, Synthetic Fluorphlogopite, Tin Oxide, *Benzyl Benzoate, *Citral, Geraniol, *Limonene, *Linalool, Perfume, Colour 45410:2, Colour 45410:1, Colour 42053, Colour 42090, Colour 77007, Colour 42090:2, Colour 77491
Lush Flamingo Egg Bath Bomb costs £7.95 / $4.95 / €6,50 and is part of the Easter range. It's a very cute looking bath bomb, shaped like an egg, with a pink side and a blue side. It kinda looks like Fluffy Egg, from years ago! Flamingo Egg shares its scent with Elfie Stick, a bubble bar from last Christmas. It's a sweet, fruity and candy-like scent, but not as sweet as Snow Fairy. It has a slight warm and woody background. Lush says it smells like "pear drops and bananas". I agree on the fruity part, but I don't smell bananas. This shit is NOT bananas, y'all.
Play the video in 2160p quality and on full screen for the best experience! The video has been sped up.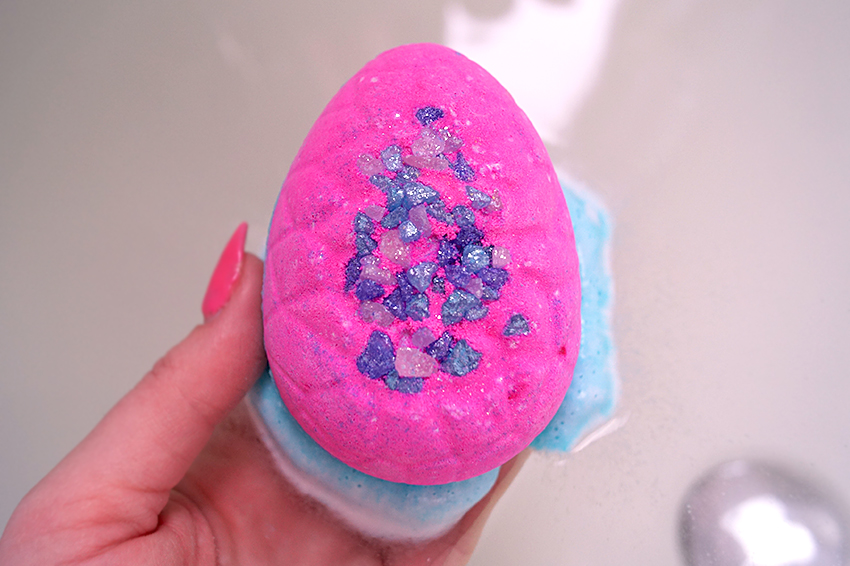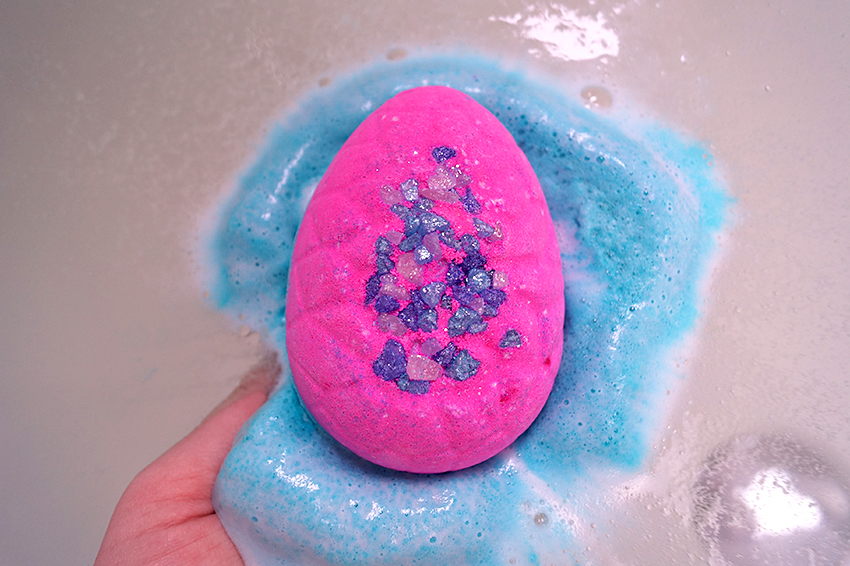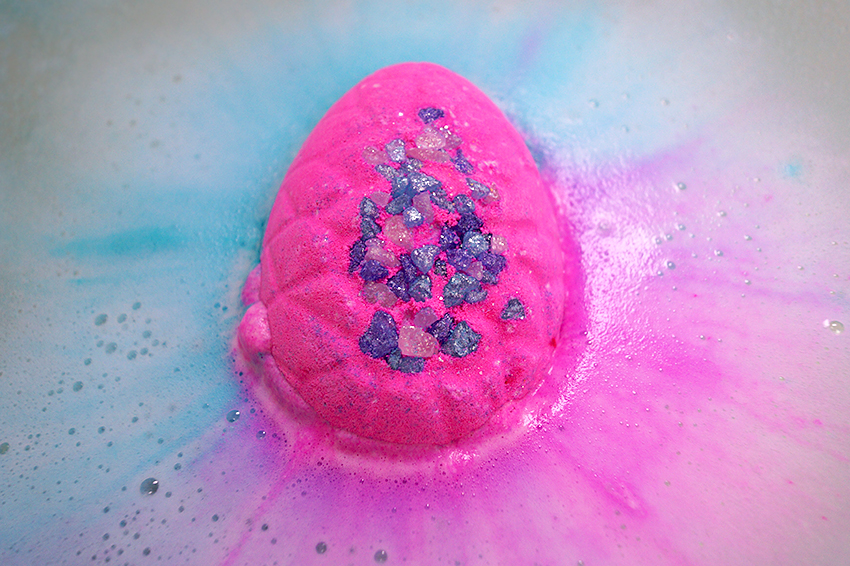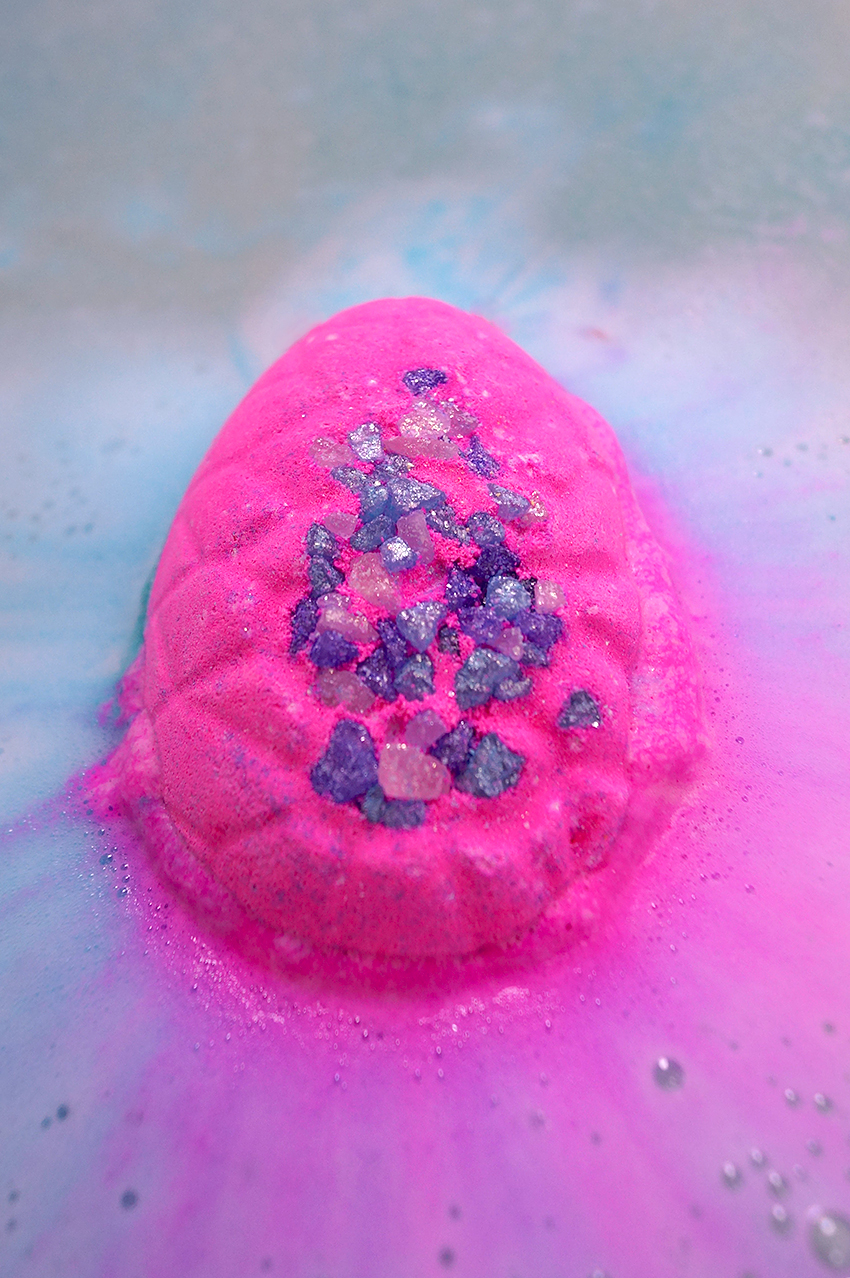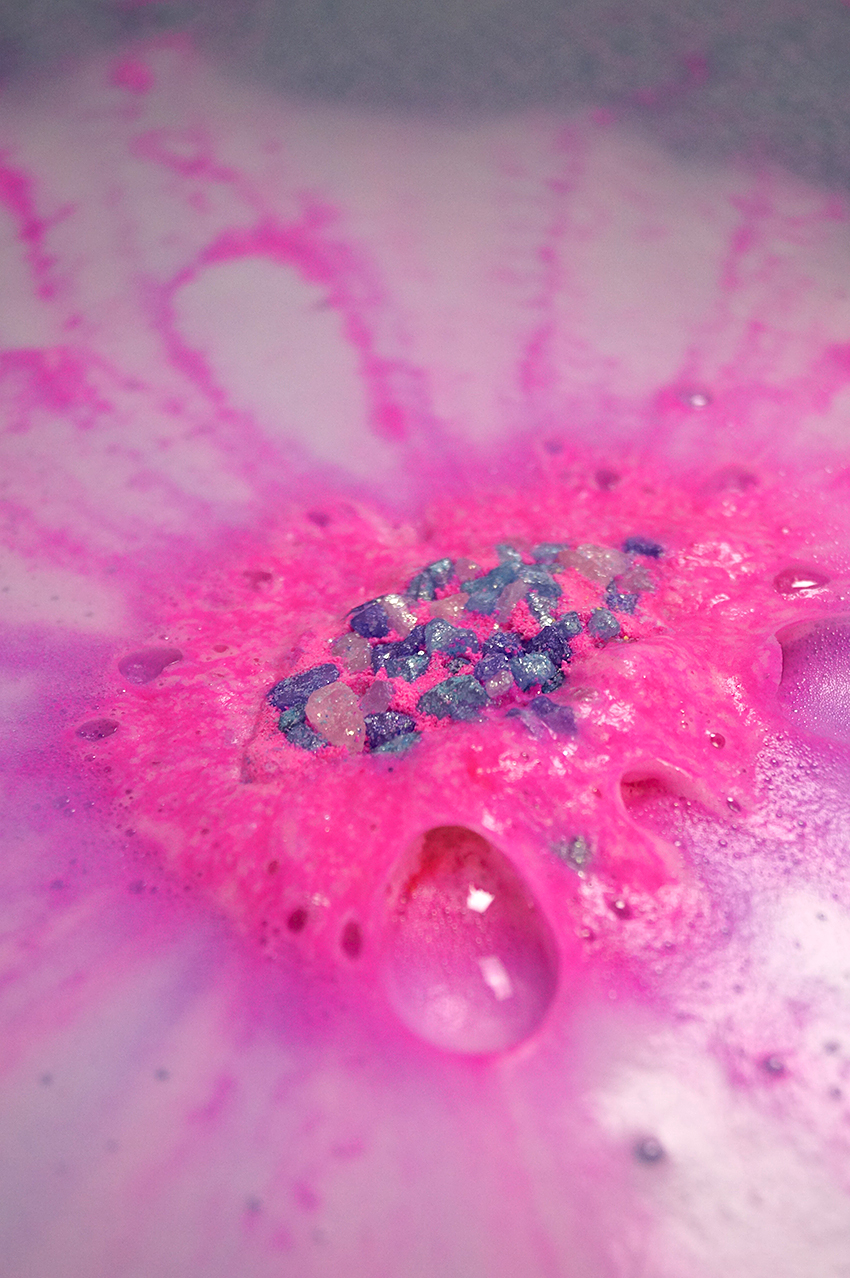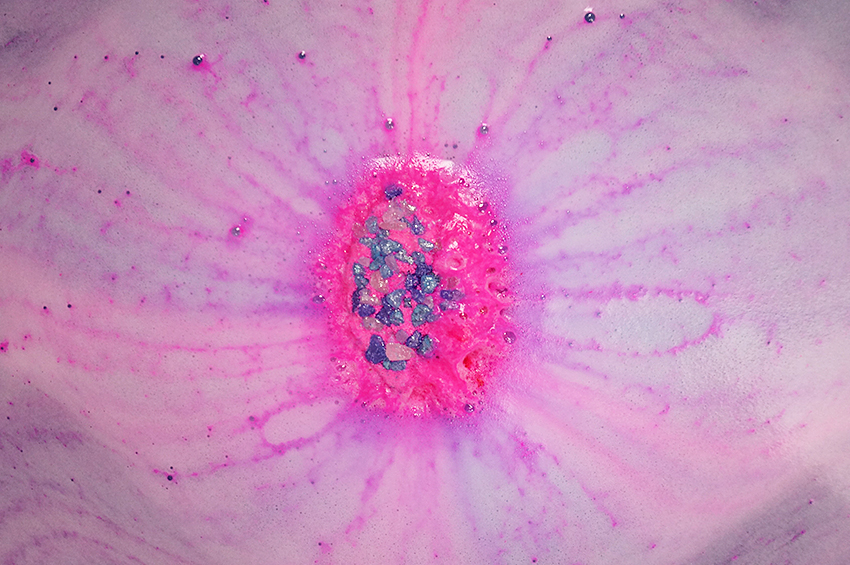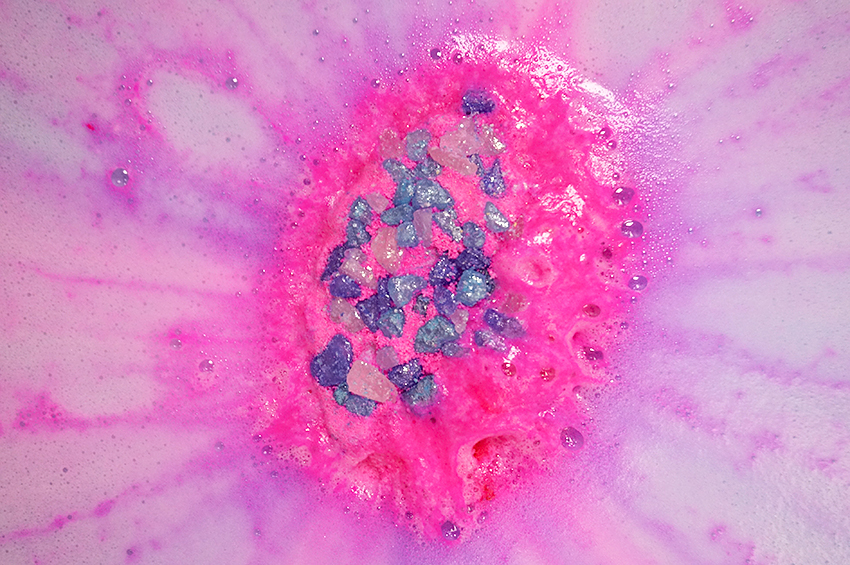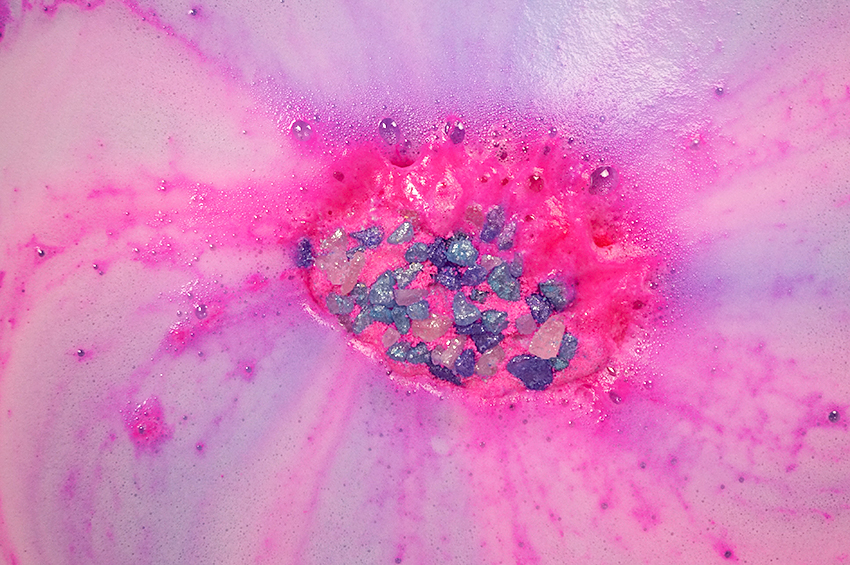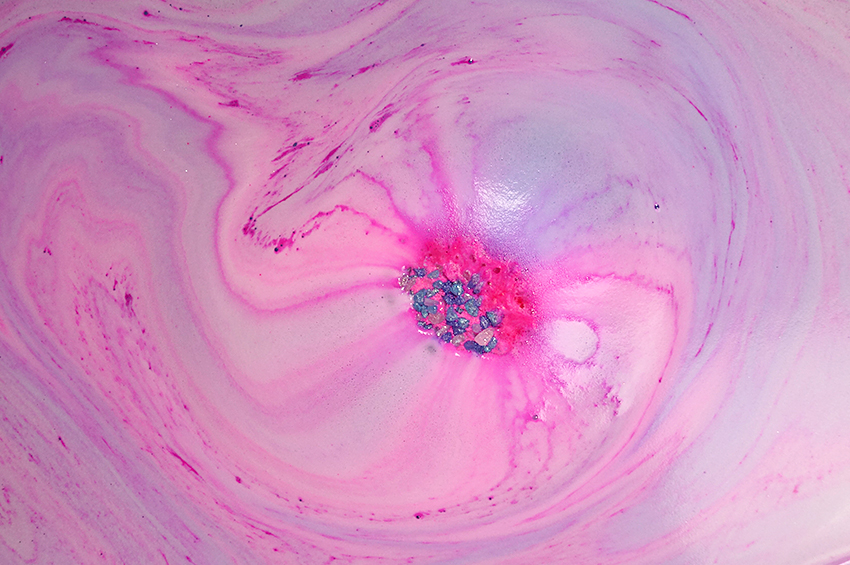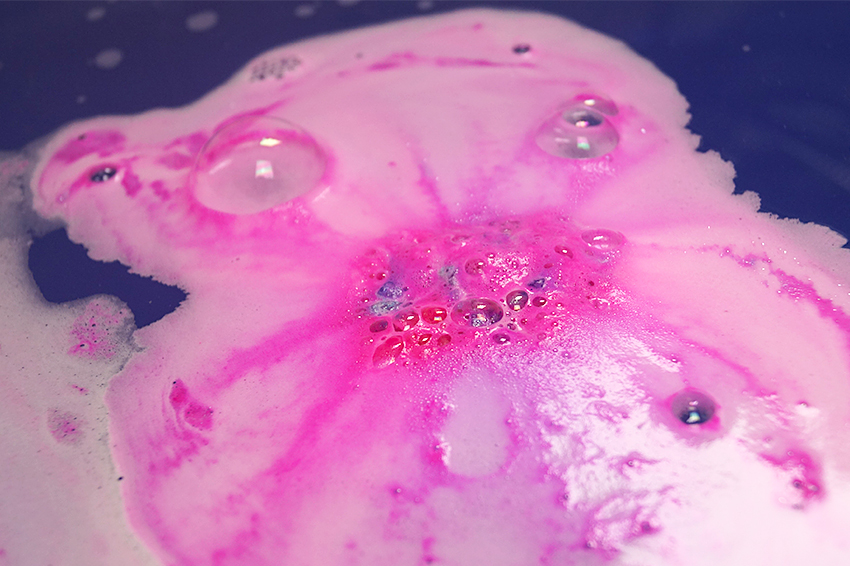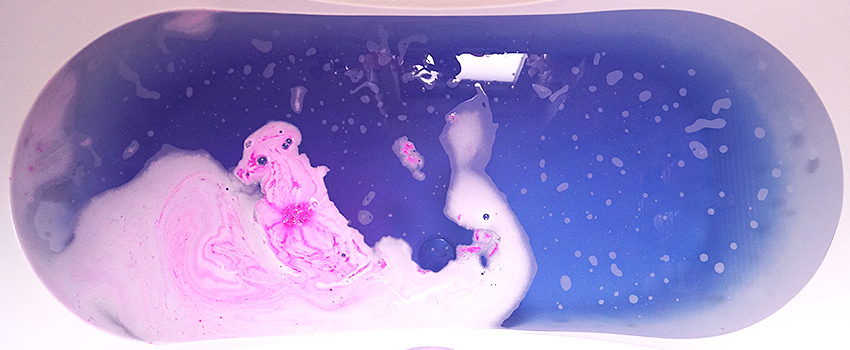 What do I think?
First thing I notice is how foamy Flamingo Egg is! A collar of foam is surrounding the bath bomb as it's slowly making its way through the water. There's all kind of pink shades coming from the bath bomb, the blue side ensures the water gets a lovely purple color. Once fully dissolved, I can't find the sea salts anywhere, but I do spot tons of shimmers underneath the surface! It's a very slow fizzer, so prepare yourself for a 15 minute bath art show. When all is dissolved, the water is dark blue / purple.
The sea salt made my skin feel really soft and smooth afterwards! Not sure if that's even possible, but I surely noticed it. The scent wasn't really present — while soaking, I couldn't really pick up the scent anymore. I did enjoy this bath bomb, but it doesn't have the "wow" factor for me. I won't buy it again, but it was a lovely experience and I had fun testing it out for you!
If you have a positive (or negative) experience with this product, feel free to share them in the comments!

Lush Flamingo Egg Bath Bomb costs £4.95 (England) / $7.95 (USA) / €6.50 The Netherlands)

One Response to Review: Lush Flamingo Egg Bath Bomb