Review: Lush Avo Good Easter Soap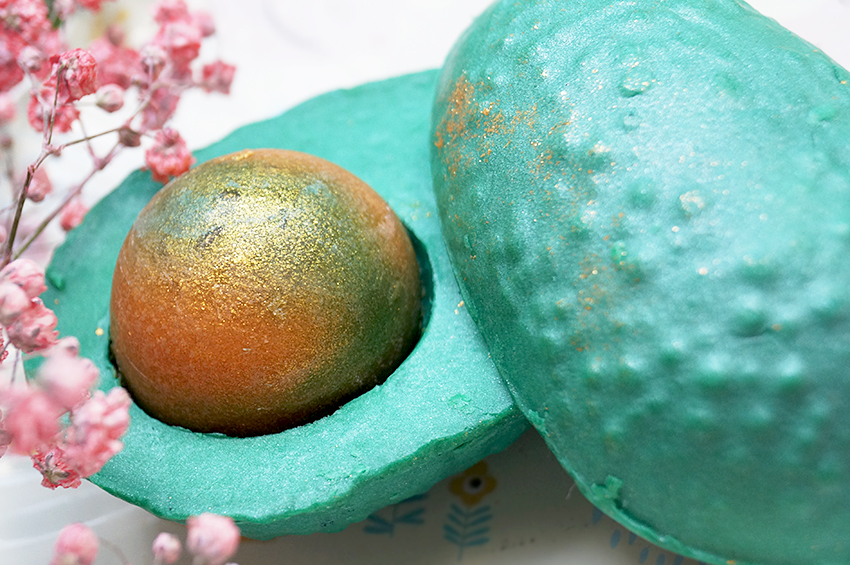 Avocados are one of my favorite foods. Sprinkle some lemon juice on it, salt and pepper, and you have a delicious snack. When I saw this cute avocado-shaped soap, I just had to grab one. Normally I don't really use soap, but I was prepared to make an exception — I mean, how cute is it?! If you're curious about this product, make sure you keep on reading.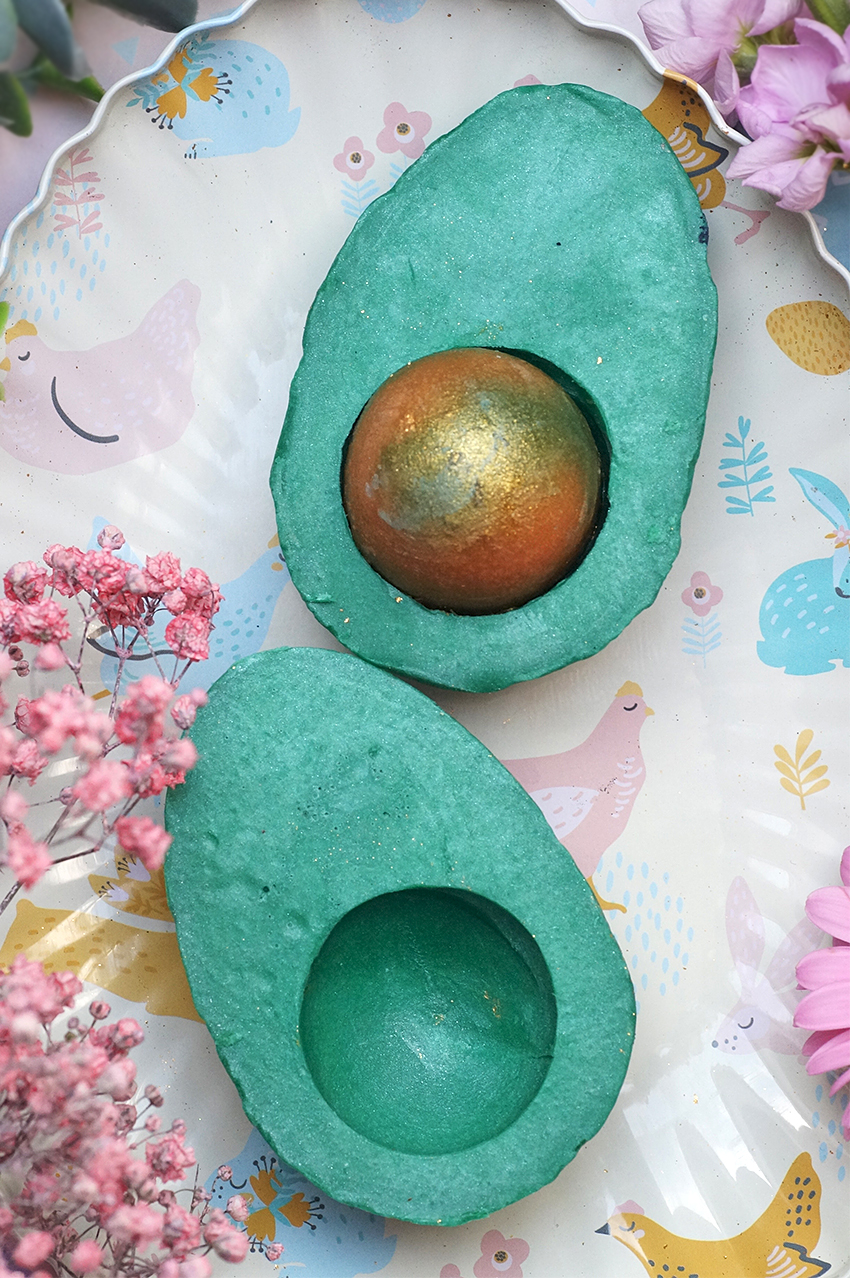 What is it?
Lush Avo Good Easter Soap costs £8.00 / $10.95 / €10,00 and is part of the Easter range. Although this soap is pretty pricey, it's a huge soap — it actually consist of two halves. It's just as big as a normal avocado, pit included! I love the idea, the design is so cute. 🥑 It even has the same texture as the shell, including the bumps. The shape is ideal for in the shower — because it's rather large, it gives a firm hold. But of course, it also looks very cool on your sink. Or sinks, because basically, you have two soaps!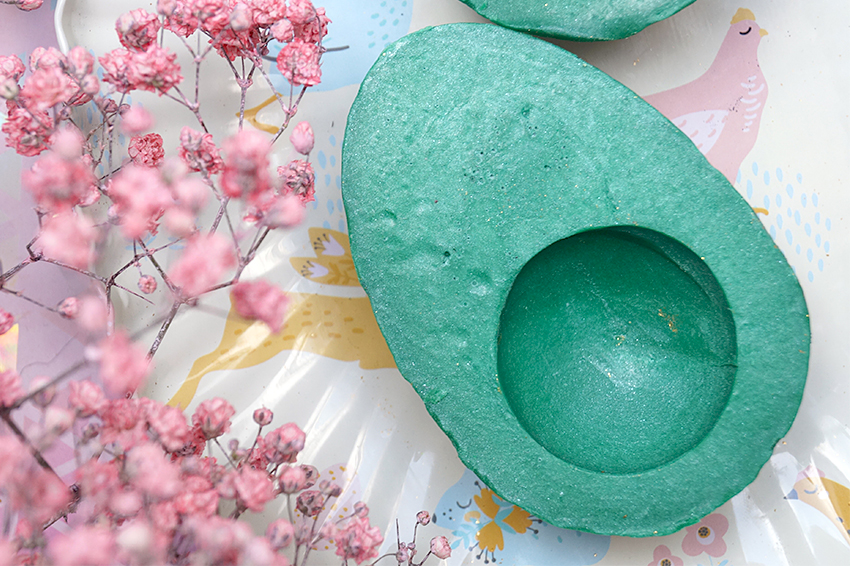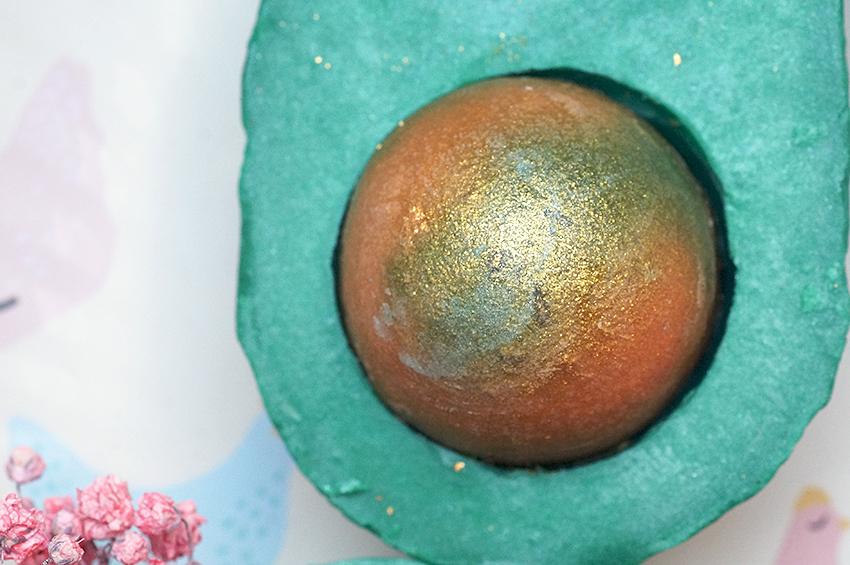 What's inside?
Ingredients: Water (Aqua), Propylene Glycol, Rapeseed Oil, Coconut Oil, Perfume, Bergamot Oil, Litsea Cubeba Oil, Olibanum Oil, Organic Avocado Oil, Glycerine, Cornstarch, Titanium Dioxide, Sodium Chloride, Synthetic Fluorphlogopite, Tin Oxide, Silica, Sodium Stearate, Sodium Hydroxide, EDTA, Tetrasodium Etidronate, Amyl Cinnamal, *Citral, *Limonene, *Linalool, Colour 42090:2, Colour 19140:1, Colour 77491
The soap consists of rapeseed oil, coconut oil, bergamot oil, litsea cubeba oil, olibanum oil and avocado oil. That's a lot of oils to hydrate our dry hands — I mean, who doesn't have dry and chapped hands because of all the hand washing currently? Not only does this array of oils moisturize the skin, they also nourish and soften the skin. I hope this soap won't strip my skin — meaning most of the soaps, if not all, make my skin feel squeaky clean. I don't like this feeling on either my body nor my hands, so I can only hope the oils in this soap will prevent this. Although this scent isn't my favorite, I can definitely tolerate it and even enjoy it on hot summer days.
Scent
This soap shares its scent with Avocado Co-Wash.. that is heckin awesome, it totally fits the looks of this soap. Anyway, it has the same uplifting, refreshing citrus scent the Avocado Co-Wash scent family has. The bergamot is very present — zesty and slightly sour. Litsea Cubeba has a lemony scent, making this soap smell slightly like Lemony Flutter. Olibanum is also citrus scented, so you can imagine how zesty and citrusy this soap smells.
What do I think?
I've used the soap on both my body and my hands, but unfortunately, it strips my skin of the oils, resulting in a squeaky clean skin that feels very clean, but also tight. As contradicting as it is, the inclusion of oils does seem to make my skin very moisturized though — despite feeling rather dry and tight, I can see less flaky patches than before using the soap. The soap produced a nice lather while massaging across the skin, but it also gives off a pretty strong, citrusy scent. I can see this soap being a real treat on hot days, or at rough mornings.
It's a pretty sturdy soap, after giving it a few good uses, it has barely shrunk in size. The scent does seem to linger in the bathroom, but not on your skin. It did give my skin a radiant shine, making my skin look beautifully healthy and glowy. There's also a few glitters left behind on my skin, but they didn't seem to stick aroundfor a long time.
While this soap isn't one I'll be using in the shower, I think it makes a great soap to wash my hands with. Perhaps the inclusion of the variety of oils will make both my partner and my own hands less dry and chapped. Other soaps are really drying out our skin with all this hand washing, so hopefully Avo Good Easter can prevent that. If you love Avocado Co-Wash or Avobath products, you will definitely enjoy this soap. It's not cheap, but you basically get two soaps that will last you a long time! If you're not one to use a lot of soap, you can also gift your friend, family member or someone else a half of this soap — a very appreciated gesture in these weird times, I reckon.

Lush Avo Good Easter Soap costs £8.00 (England) / $10.95 (USA) / €10.00 The Netherlands)

One Response to Review: Lush Avo Good Easter Soap