Review: Lush Yog Nog Shower Gel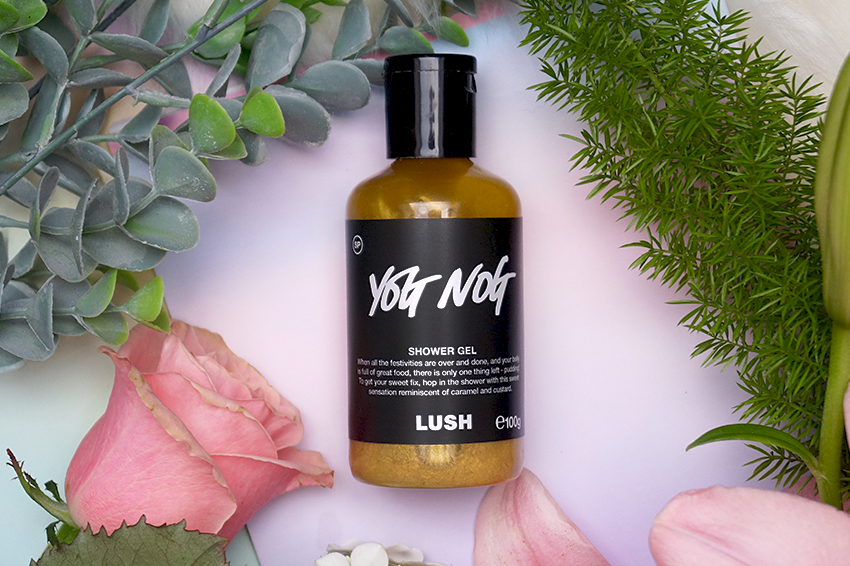 If there's one product that I'm very curious about, it is the Yog Nog shower gel. I am a big fan of the Yog Nog scent, ever since the first soap came out in 2014. It would inevitable that they would release a shower gel one day, as this scent family has built up a large fan base over the years. This shower gel was in the advent calendar that I bought, and today I'll tell you all about it!
If you're curious about this product, make sure you keep on reading!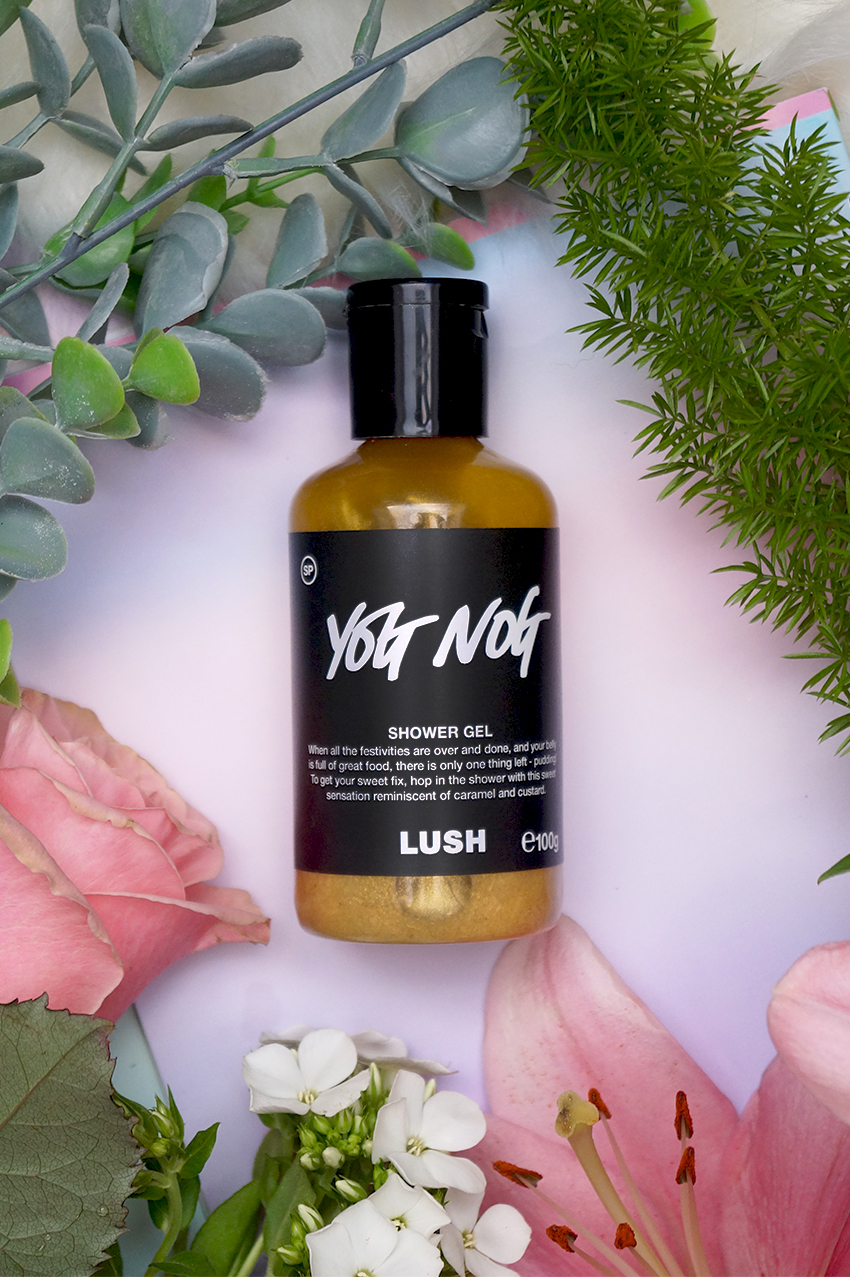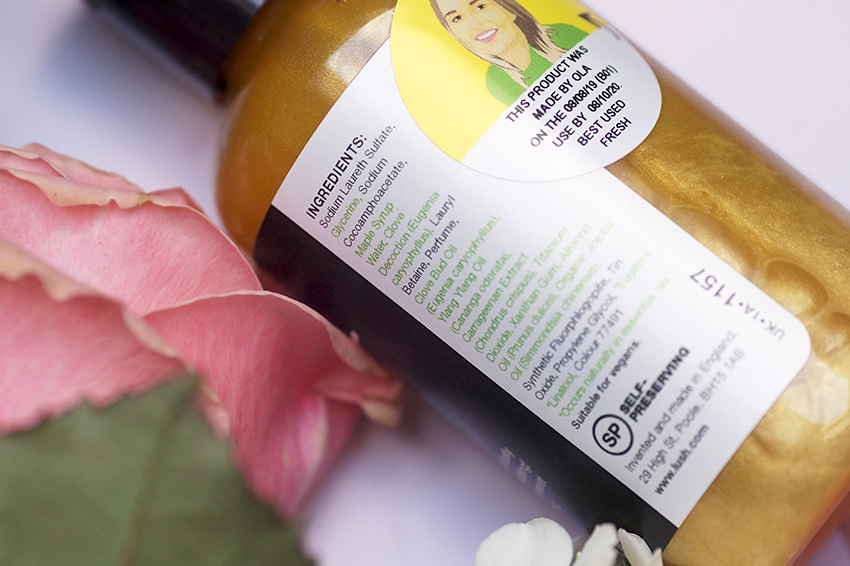 What is it?
Lush Yog Nog Shower Gel contains 100 gram, but will also be available in 250 gram and 500 gram. I don't know the prices yet, but as soon as they're known, I'll update this blog post immediately. I think a 100 gram bottle will be about £7.00. Yog Nog is a wintery scent family, in 2014 the first product came out, which is the soap. It was soon followed by the Yog Nog Yule Log Bubble Bar, and eventually there would be a shower jelly, a body lotion and of course, the lovely Yog Nog bath bomb.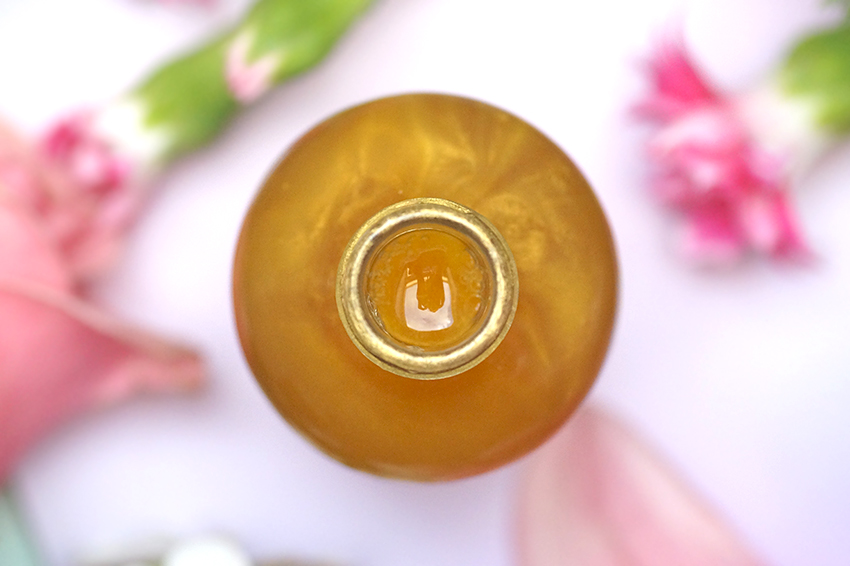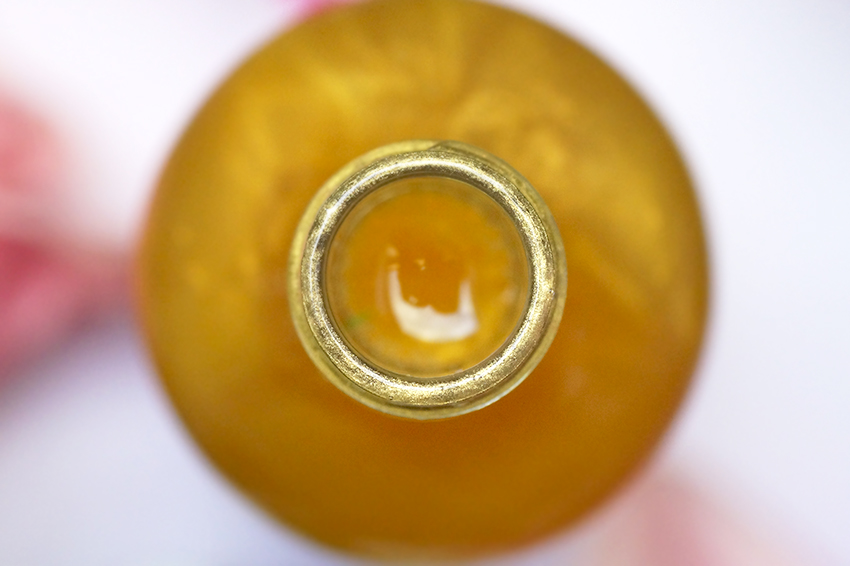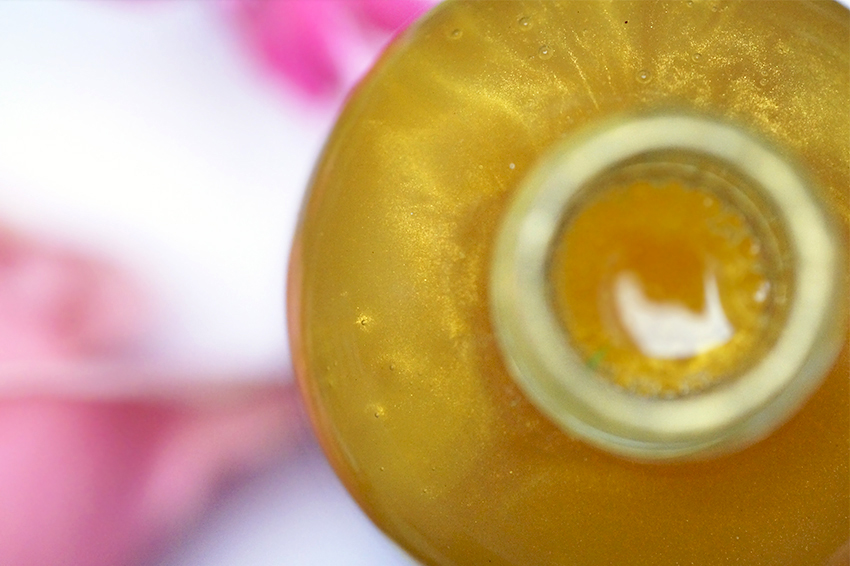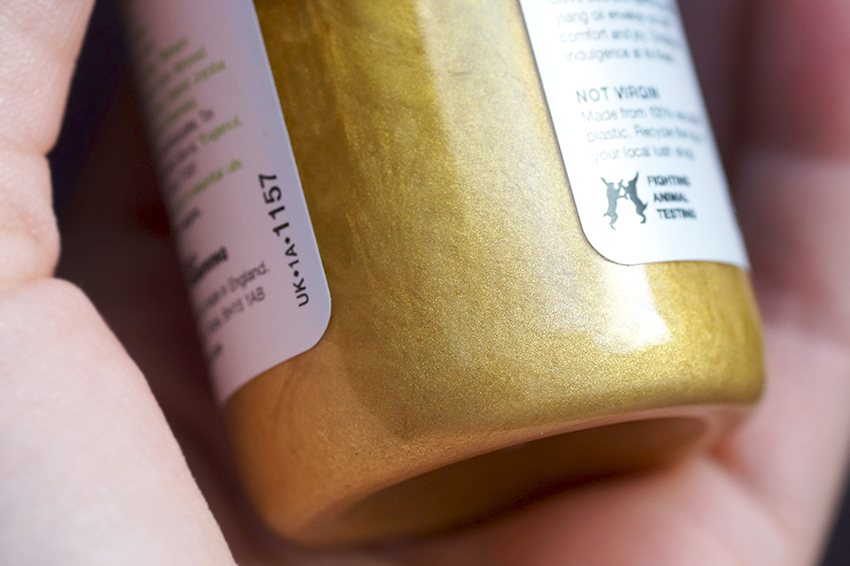 What's inside?
Ingredients: Sodium Laureth Sulfate, Glycerine, Sodium Cocoamphoacetate, Maple Syrup Water, Clove Decoction, Lauryl Betaine, Perfume, Clove Bud Oil, Ylang Ylang Oil, Carrageenan Extract, Titanium Dioxide, Xanthan Gum, Almond Oil, Organic Jojoba Oil, Synthetic Fluorphlogopite, Tin Oxide, Propylene Glycol, *Eugenol, *Linalool, Colour 77491
Yog Nog contains a portion of maple syrup water, which makes the skin nice and soft. Clove bud oil is warm and spicy, but also has stimulating effects on the skin. Y|lang ylang oil is sweet and floral, making this lovely scent even better. Almond oil is a great hydrating and nourishing ingredient, which is great for our skin — especially during colder days. It also gives the skin a pretty glow, since it contains a lot of vitamin e. Jojoba oil is also great for hydrating the skin — it has affinity with our own sebum, so it's more readily absorbed by the top layer of the skin. It also contains carrageenan extract and glycerin — two more moisturizing ingredients. According to the description, it also contains oat kernel oil, although I don't see it in the ingredients list. Nonetheless, this ingredient has the ability to lock in moisture, ensuring a hydrated skin.
And now for the best part — the scent. If you're familiar with the Yog Nog scent, you know how good this delectable scent is. I will fight anyway who disagrees with me. This creamy, sweet caramel scent with a tiny hint of spicy blend is amazing. There is a layer of warm and floral notes in it, making the scent somewhat softer and sweeter. Perhaps you've smelled the shower jelly — it was pretty pungent and sharp. I can ensure you that this shower gel doesn't have the sharp note, this shower gel is rather soft in terms of smell. It's a wintery, delicious, creamy and soft scent. Just give it a try. It's really one of my favorite scents by Lush. It will send you into a Christmas mood in no time. Summer who?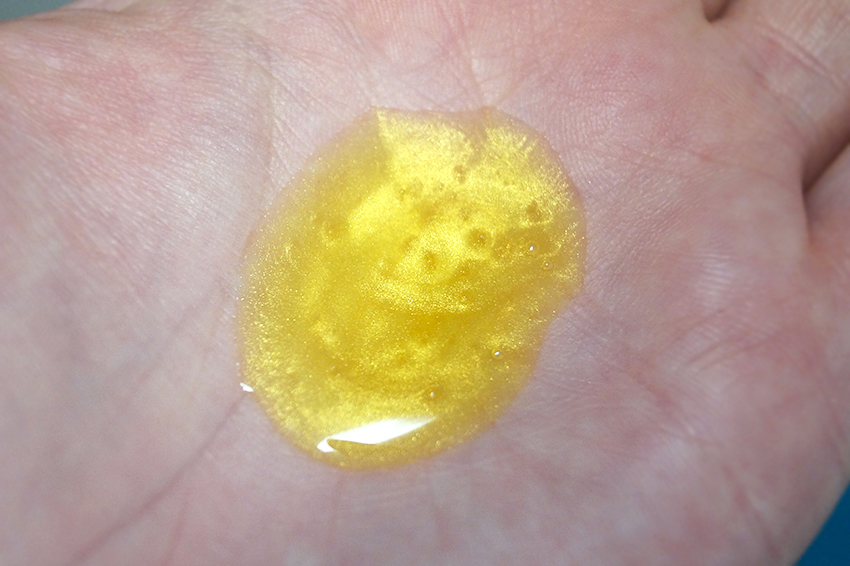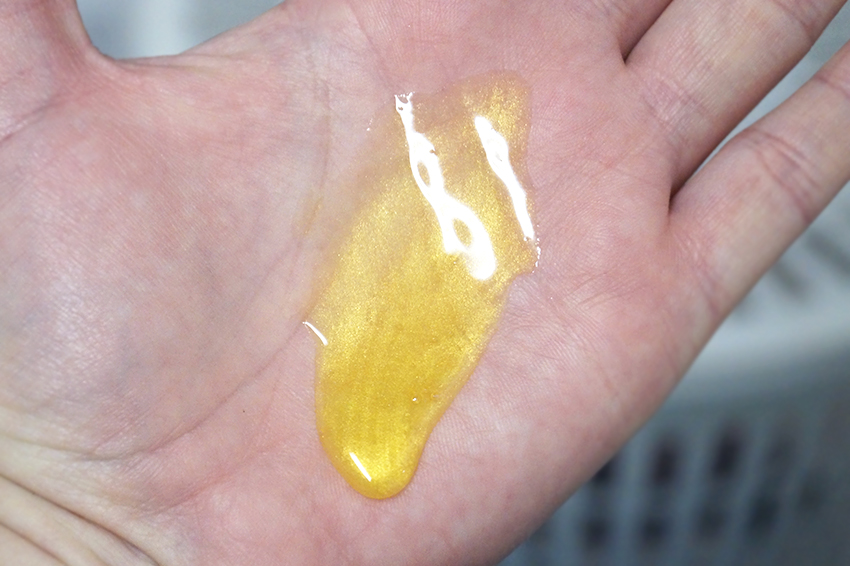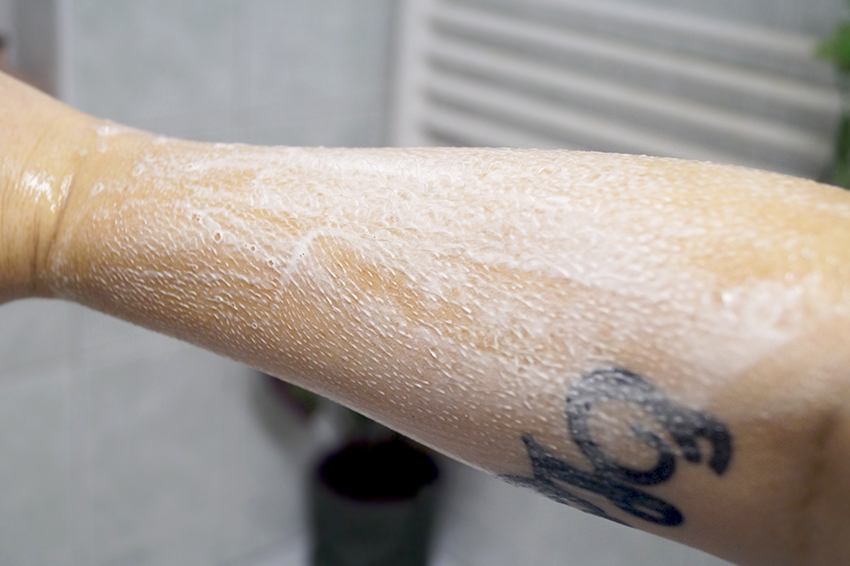 What do I think?
This beautiful shower gel has a mesmerizing substance; a golden color packed with shimmery swirls. It's look someone made a shower gel of the Sunnyside bubble bar! The substance is rather thin than thick — don't expect a shower cream, it's really a liquid shower gel. Using it in the shower is great fun. The scent fully comes to life, leaving you and your bathroom smelling scrumptious, the texture really lathers up very well, creating a thick and creamy lather.
After rinsing it off, my skin feels a lot softer and the smell lingers on my skin. There's also a subtle shimmer on my skin, yay! However, I don't think my skin feels more hydrated. In fact, in certain light, I can see how dry and flaky my skin is. I didn't expect that from this shower gel, but then again, the rest of the shower gel really makes up for that.
This shower gel is now really one of my favorites, and it will therefore not surprise you that I will definitely be buying a large bottle when they hit the stores. (September 24!) The shower gel is very economical to use, you only need a little bit to create a generous foam. I think a small bottle will last an eternity, but I mean.. FOMO and such. And a large bottle would look SO great in my bathroom. (Okay, now I'm just really making up excuses to buy a large bottle) Anyway, this shower gel will definitely get you into the Christmas spirit. I had to literally stop myself from racing to the attic and run down the stairs with the Christmas tree under my arm. But believe me, I'm counting the days till the festive season.

Lush Yog Nog Shower Gel is part of the Christmas 2019 range and is available September 24th.

7 Responses to Review: Lush Yog Nog Shower Gel