Review: Lush Cheer Up Buttercup Bath Bomb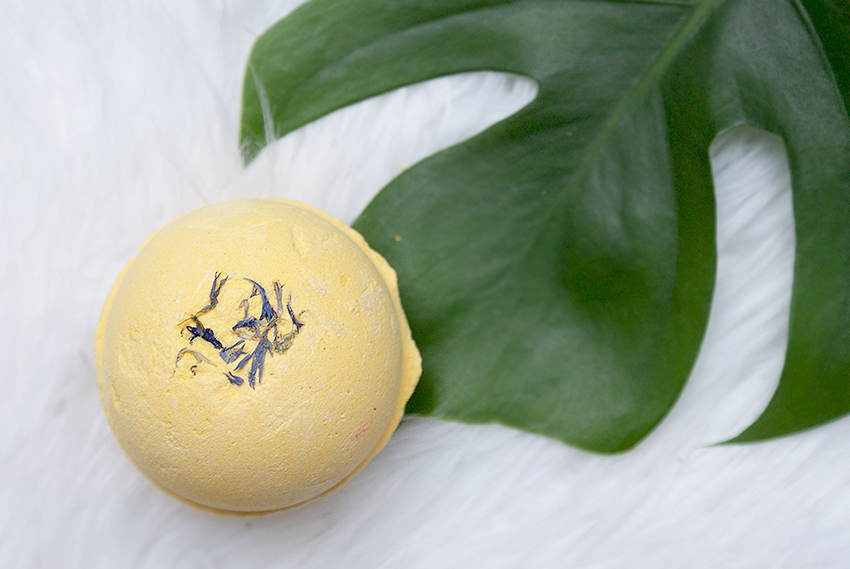 Do you need a little cheering up? Then I recommend this wonderful bath bomb from Lush! This really is my favorite bath bomb when it comes to fresh, citrus scents. It is literally Lemony Flutter in an bath bomb version. And seeing as the weather isn't all that, I was ready for a nice, warm and refreshing bath. Bring that sunshine into the bathroom!
If you're curious about this fresh one, then keep reading on!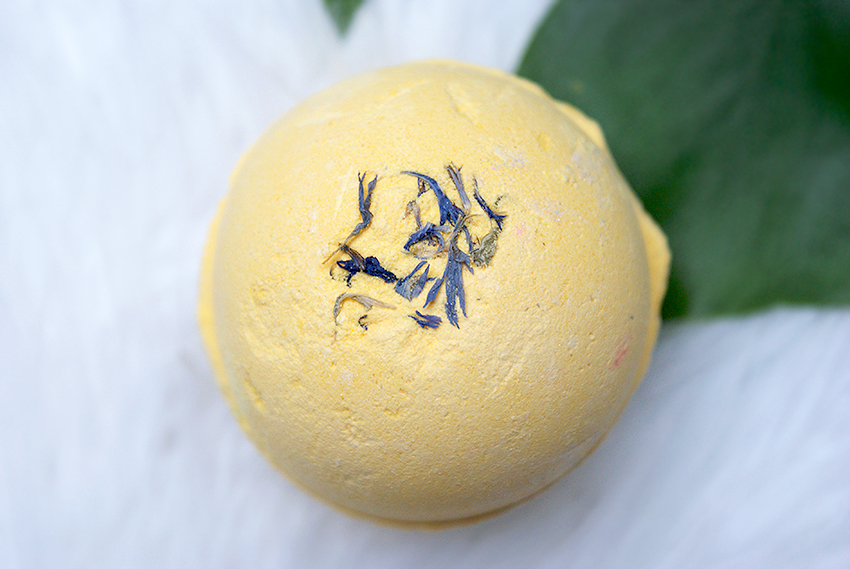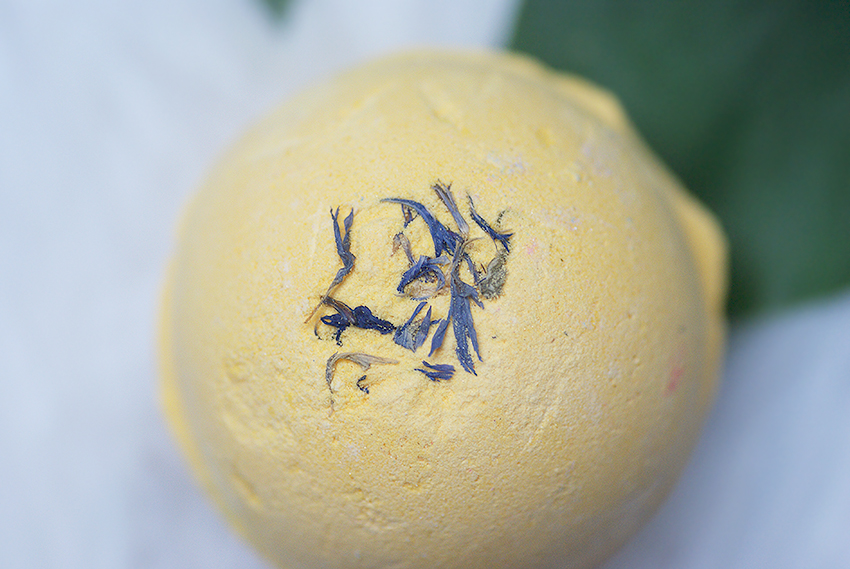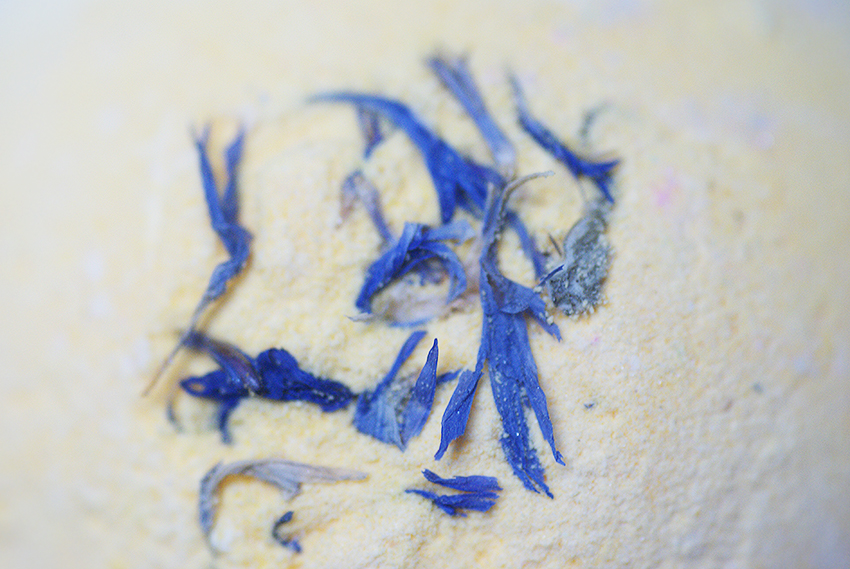 What is it?
Ingredients: Sodium Bicarbonate, Citric Acid, Fair Trade Organic Cocoa Butter, Perfume, Lemon Myrtle Oil, Lime Oil, Neroli Oil, *Citral, *Limonene, *Linalool, Yoshi Yellow Lustre, Colour 19140, Colour 45410, Colour 45350, Blue Cornflowers
Lush Cheer Up Buttercup Bath Bomb costs £3.75 / $5.95 and is part of the regular range. It's slightly smaller than a regular bath bomb from Lush. It contains lemon myrtle oil, lime oil and neroli oil which all together provide a very fresh, zesty, uplifting and citrusy scent. The lemon is very present, although the neroli also adds a bit of a warm layer to the scent. It really reminds me of Lemony Flutter. It's perfect for those who need some sunshine, for those who want to wake up feeling refreshed, for those who are feeling rather grumpy or just not feeling well. This bath bomb will lift your spirits with its bright lemon scent.
It contains quite some cocoa butter, which ensures a soft and hydrated skin afterwards. On top of the bath bomb are leaves of the blue cornflowers, which gives a nice touch to a pretty boring looking bath bomb.
(I've used and recorded this bath bomb on two occasions, so I'll post both of the videos!)
Play the videos in 2160p quality and on full screen for the best experience!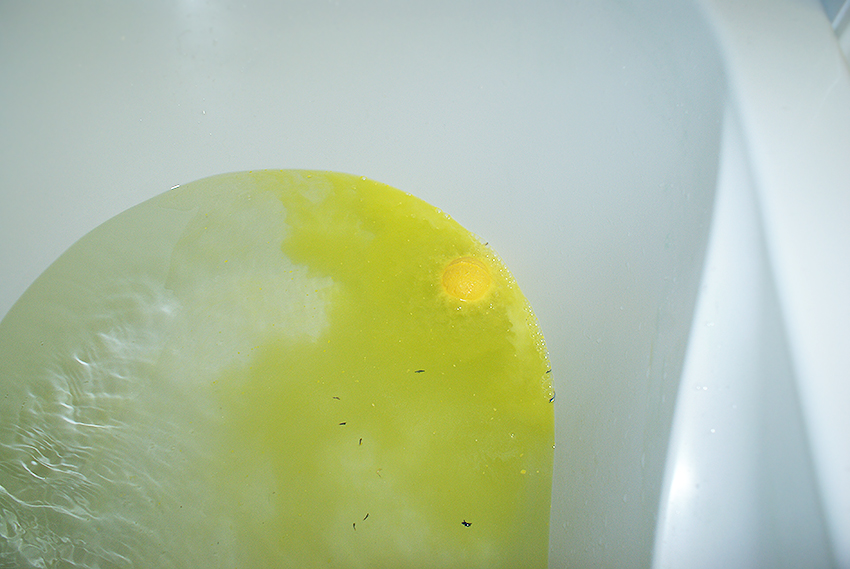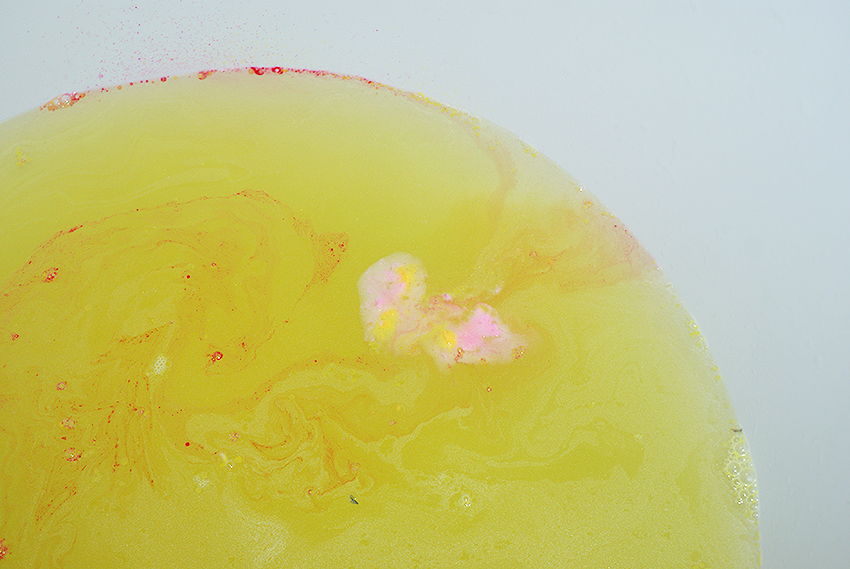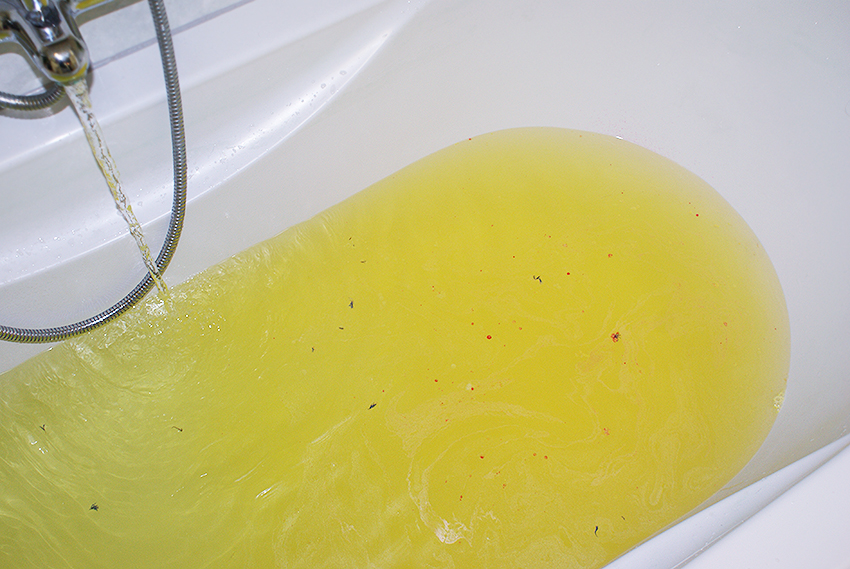 What do I think?
The scent of Cheer Up Buttercup is overwhelmingly delicious. Very uplifting, very zesty and can be smelled very good. You'd think the bath bomb is just a boring yellow bath bomb, but don't let looks deceive you. Part way through the show, orange swirls of foam are spewed out, followed by bright pink swirls. There's also swirls of silver glitters, which make the bathwater even most aesthetic. The final color is a yellow shade, although I've seen some who made the bathwater turn pink. Maybe this depends on the batch, or in which year you bought it.
The water, as well as your skin afterwards, feel really soft. The cocoa butter really did a great job! I was also able to detect the zesty scent on my skin after bathing, which is not common for me. Not only did this bright bath bomb made me feel emotionally refreshed and like I had been reborn, it also hydrated my skin a lot. Normally I'm not keen on very citrusy scents, but this one is a winner for me. I'd suggest stacking up a few, because it's a great bath bomb to have for rainy days, stressful times or for when you need a cheering up. It's honestly an underrated bath bomb.

Lush Cheer Up Buttercup Bath Bomb costs £3.75 (England) / $5.95 (USA).