Review: Lush Mrs Whippy Bubble Bar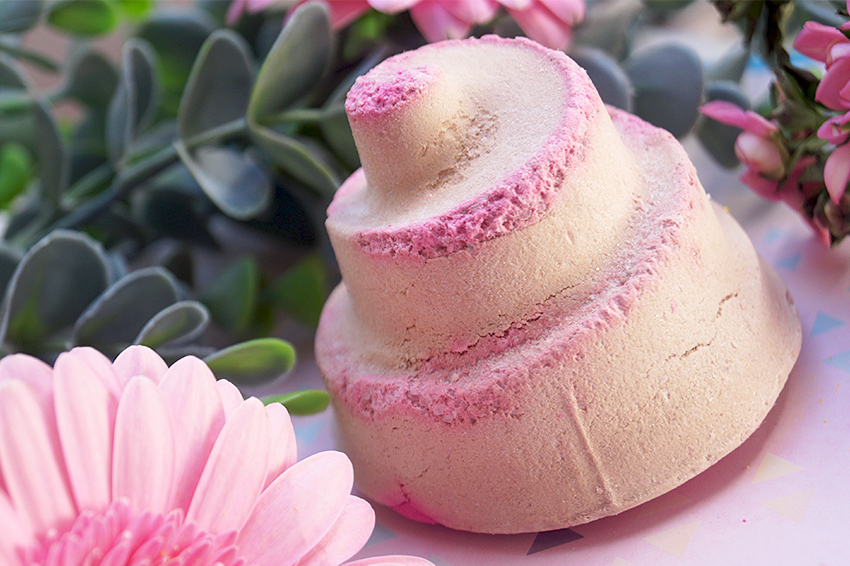 As expected, a part of the Harajuku exclusive bubble bars was launched last week in the Dutch webshop. I immediately bought a bunch of 'em to review for y'all, but I also got my hands this bubble bar — I got it as a gift from the sweet Kevin!! 🥰 I'm incredibly happy with it, because even though Mrs Whippy will be coming to the rest of the world on June 26, as a huge Candy Rain fan I couldn't wait to get my hands on this retro bubble bar. Today I'm reviewing it for you, so if you're curious.. keep on reading!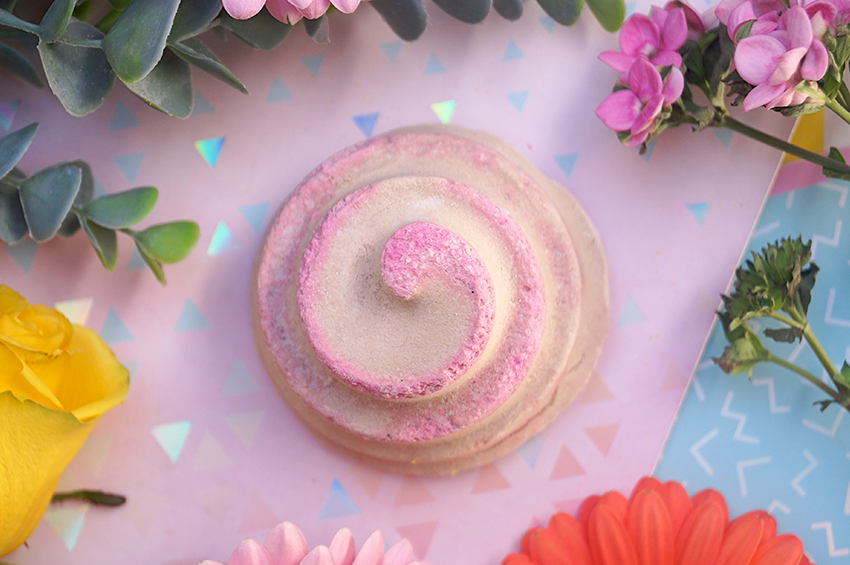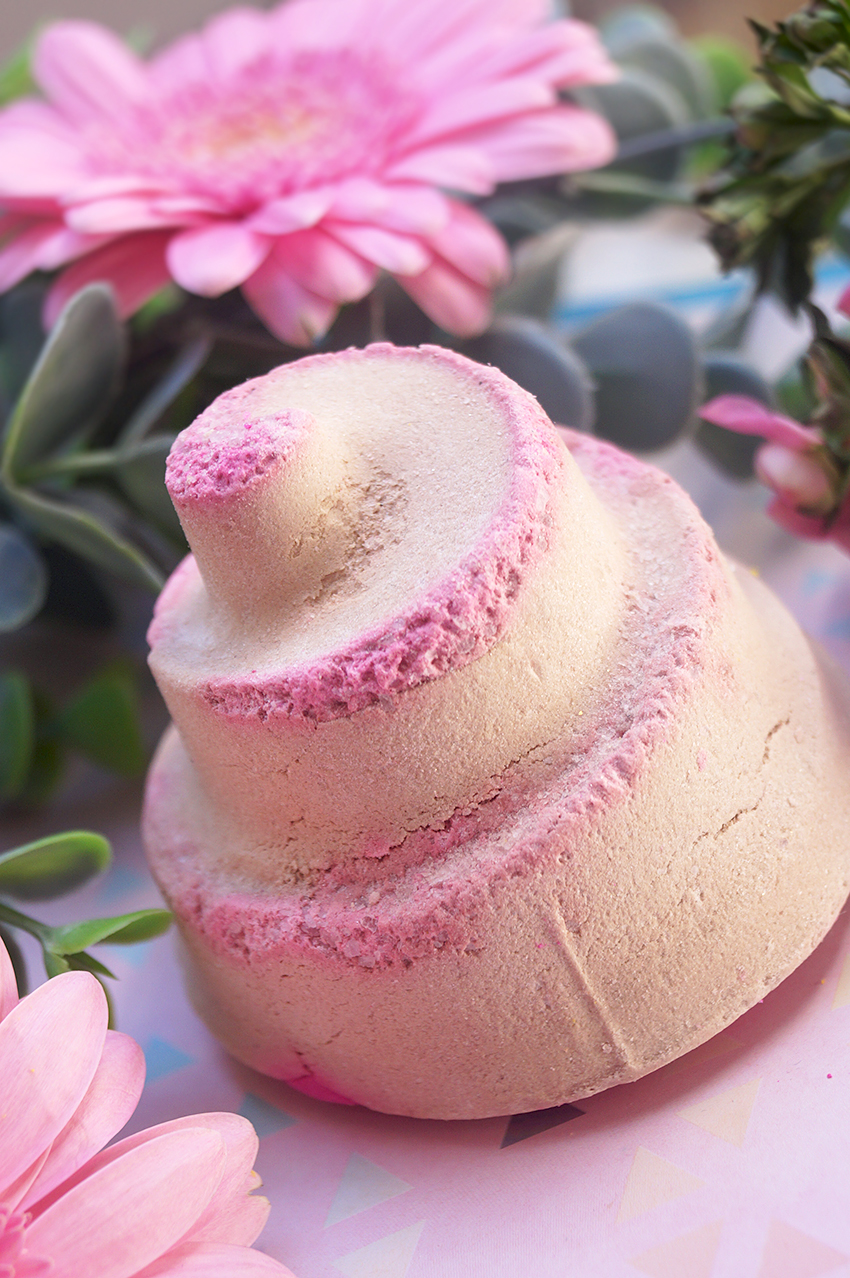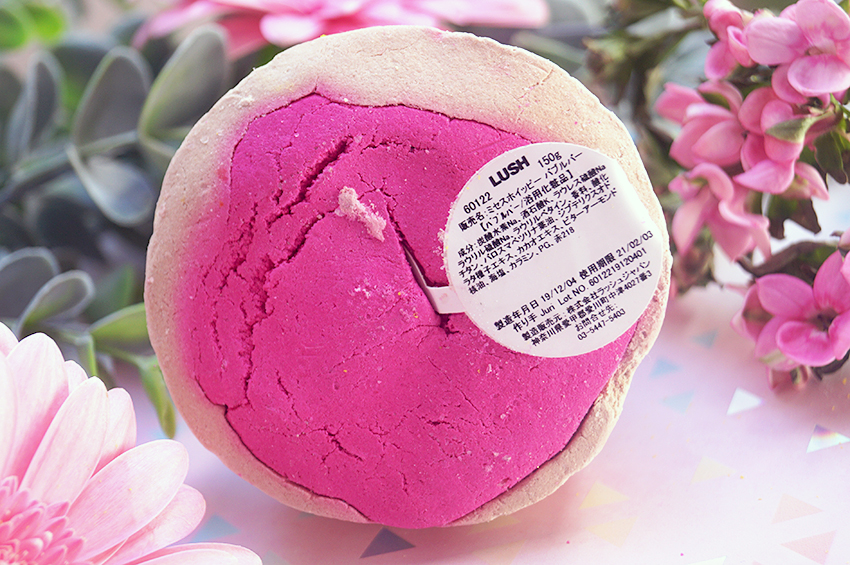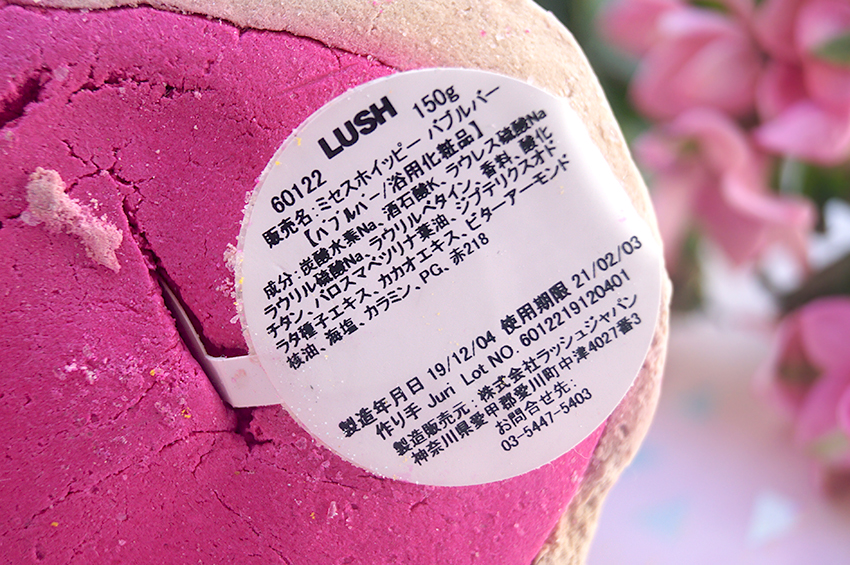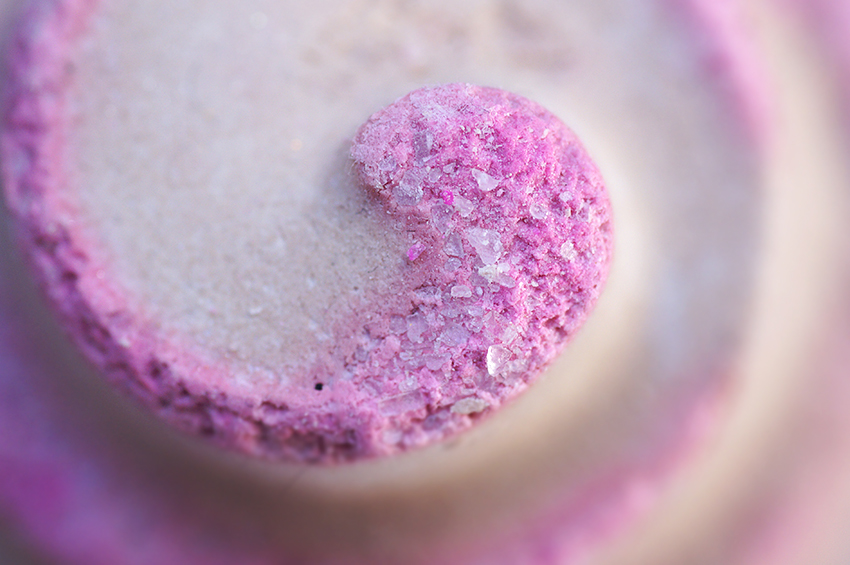 What is it?
Ingredients: Sodium Bicarbonate, Cream of Tartar (Potassium bitartrate), Sodium Laureth Sulfate, Sodium Lauryl Sulfate, Lauryl Betaine, Perfume, Titanium Dioxide, Buchu Oil (Barosma betulina), Tonka Absolute (Dipteryx odorata), Cocoa Absolute (Theobroma cacao), Almond Essential Oil (Prunus amygdalus amara), Fine Sea Salt, Calamine Powder, Propylene Glycol, Alpha-Isomethyl ionone, *Benzyl Benzoate, *Coumarin, Eugenol, *Limonene, Colour 45410:1
Lush Mrs Whippy Bubble Bar is part of the exclusives bubble bars in the Harajuku pop-up store in Japan. Mrs Whippy isn't new to the Lush range — although it used to be a bath bomb years ago! In 2014 it made a comeback, but only in the Kitchen (RIP). This time, it's a bubble bar, but it still has that cute, icecream-like appearance. There's pink swirls with sea salt sprinkled all over, and I'd say it's a pretty big bubble bar. It weighs a heckin' 150 grams! Mrs Whippy contains buchu oil, which has antiseptic and anti-inflammatory properties. It also contains tonka beans and almond oil, as well as a small portion of cocoa butter, fine sea salt and calamine powder.
Mrs Whippy is supposed to share its scent with Candy Rain, my all time favorite Lush product ever — also because of that delicious, amazing scent. Upon first sniff, I couldn't really smell anything — I have to try and do my very best to smell anything. There's a subtle smell to Mrs Whippy, but if anything, it's not straight up Candy Rain to my nose. I do recognize that sweet, strawberry-like scent, but it's not nearly as warm and nutty as Candy Rain is. I'm comparing the scents as we speak, but unfortunately Mrs Whippy isn't as "Candy Rain" as I would like it to be. 😔 It's a very faint scent, I'd rather say it's a mix between Yummy Mummy and American Cream.
Play the video in 2160p quality and on full screen for the best experience! The video has been sped up.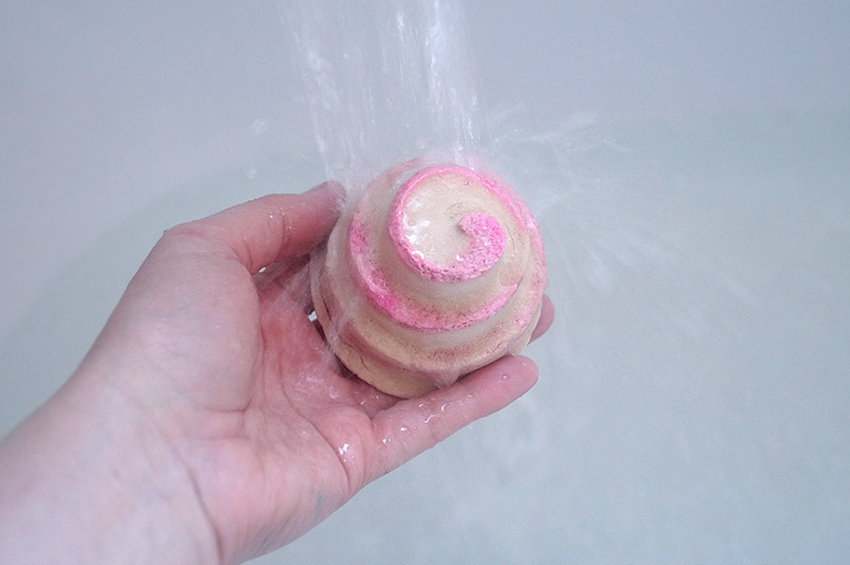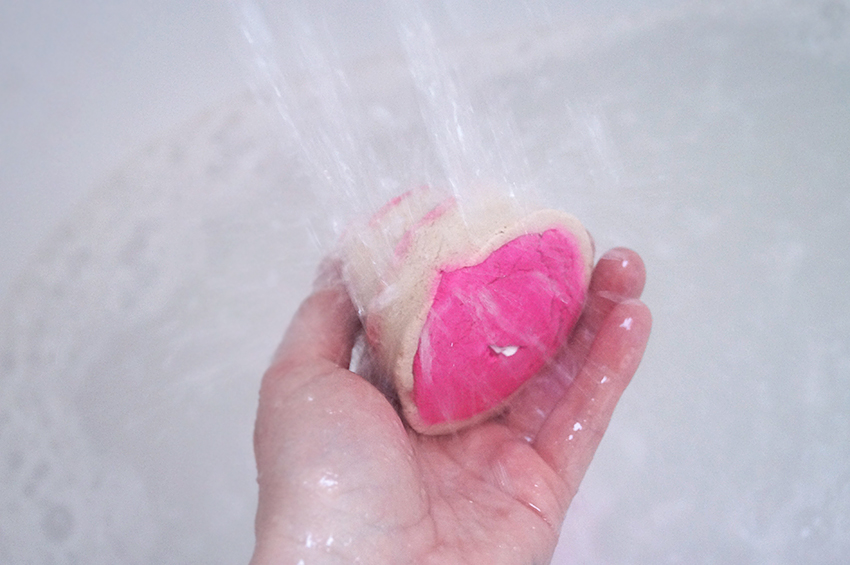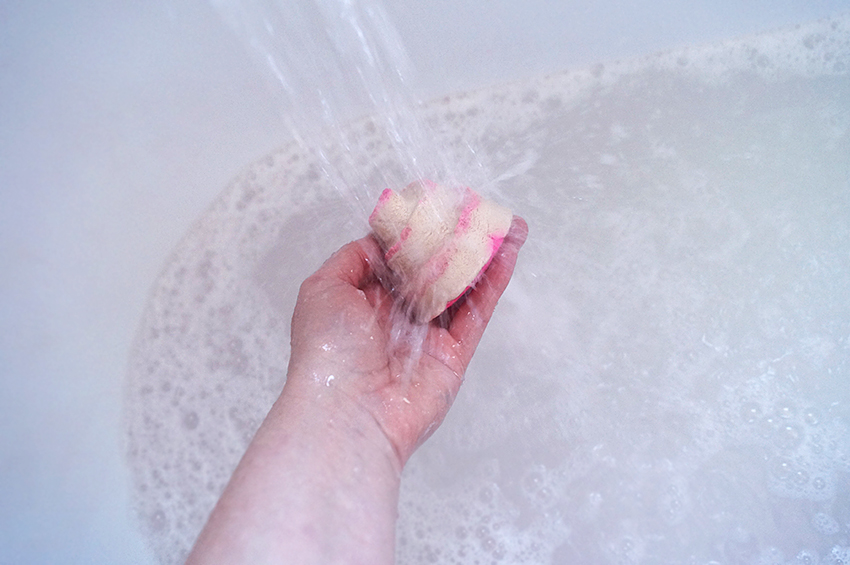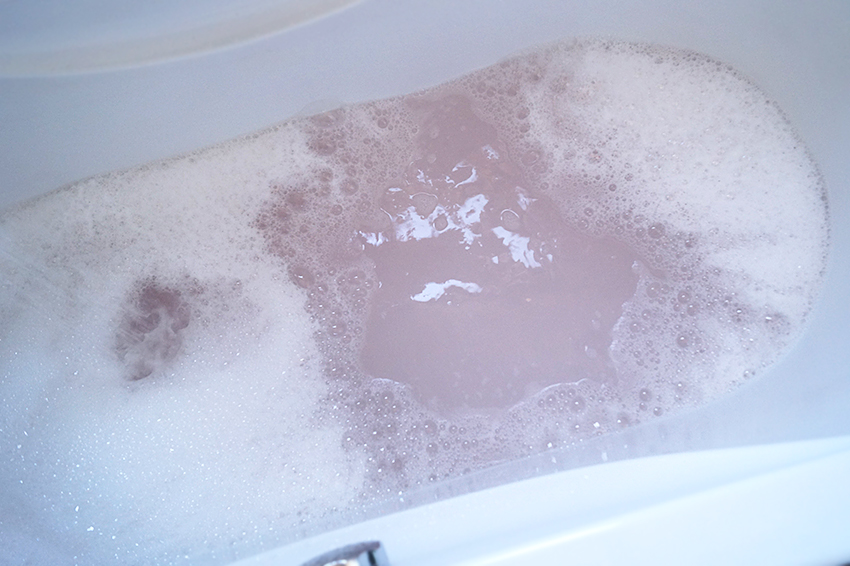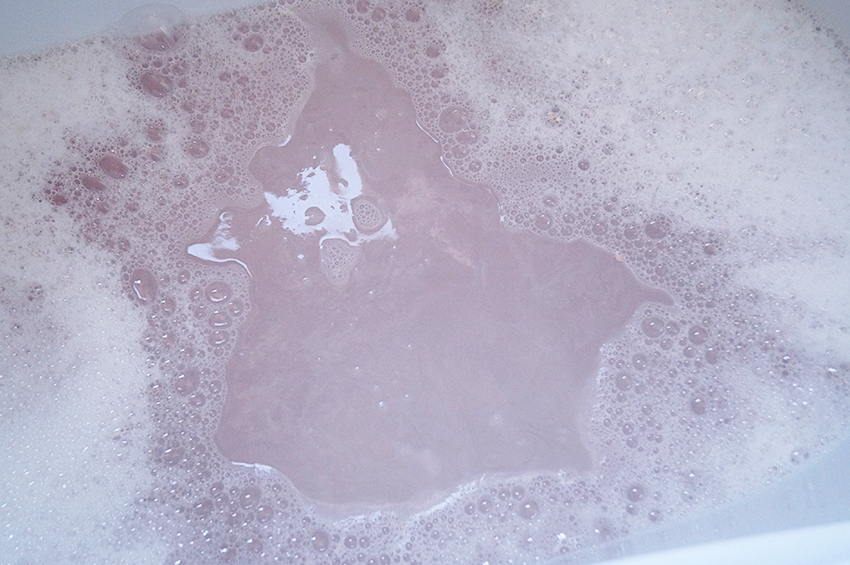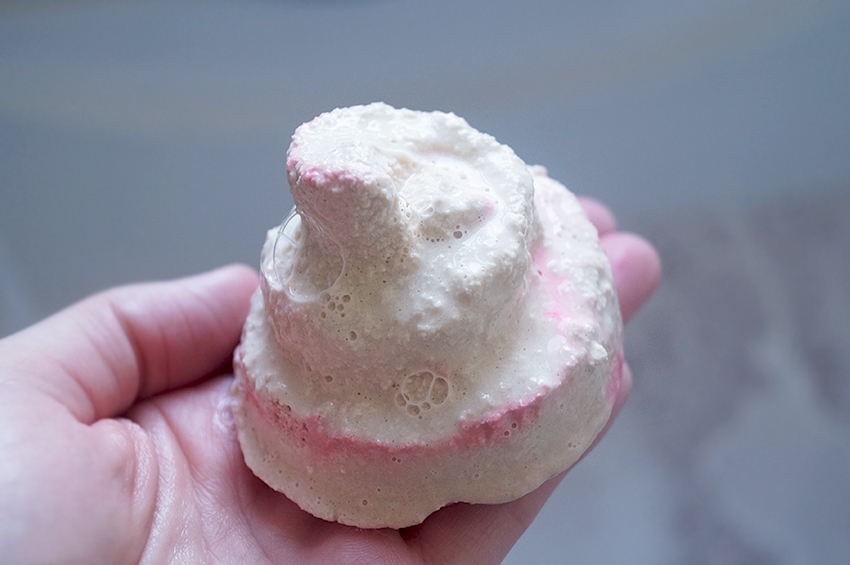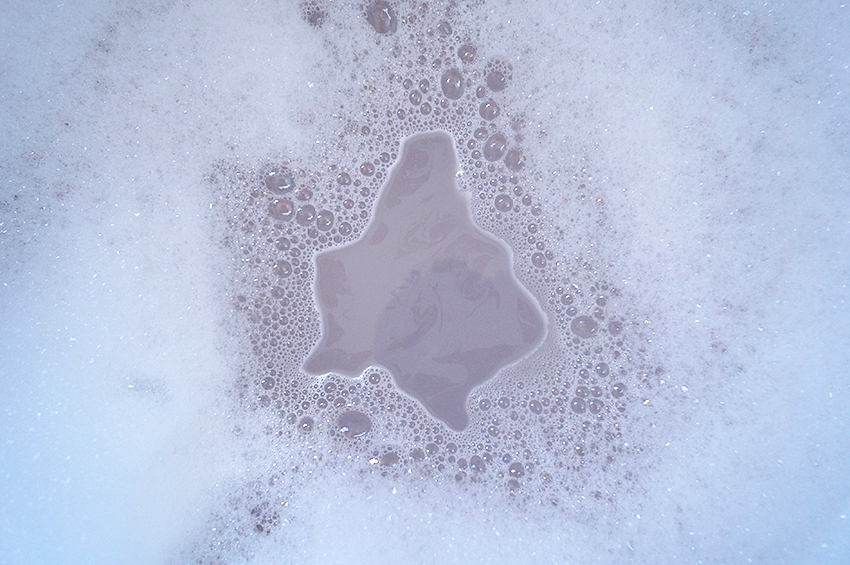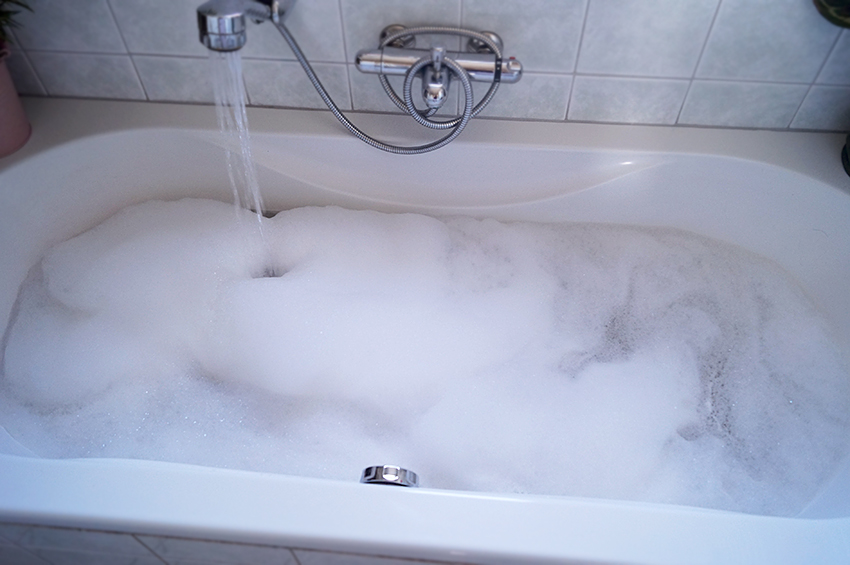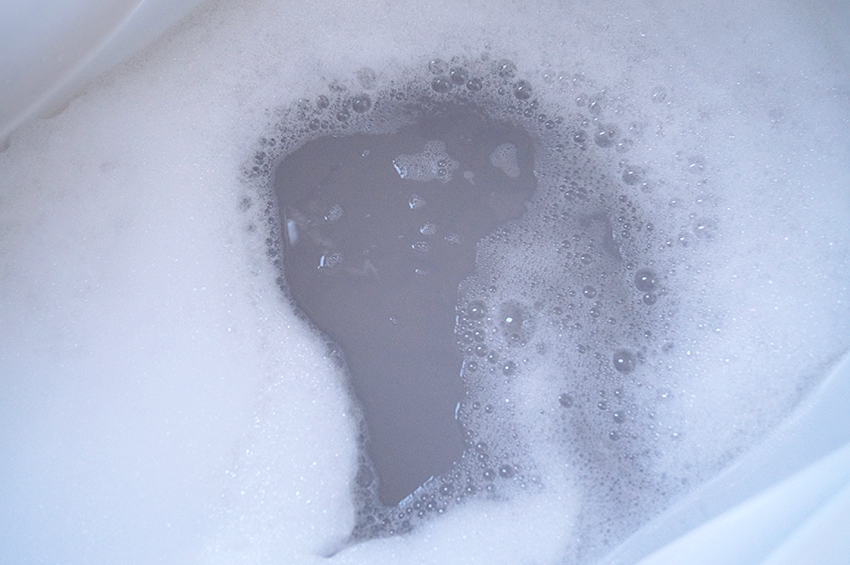 What do I think?
When I hold Mrs Whippy under the tap, a layer of bubbles starts building up on the surface. There's actually more pink in Mrs Whippy than just the pink swirls on top! It has a pink core, which hopefully colors the water a pink shade. After holding it under the running water for about a minute, there's enough bubbles for my likings. The water has a *very* pale shade of pink, I wish it would be more pink — but at least there's enough bubbles for a lifetime. After the tub's filled up, the water has become a clear shade with a white, cloudy layer on the surface between the mountains of bubbles. There's no scent coming off my bath, and the lack of color makes me a liiittle sad.
Nonetheless, the crazy amount of soft bubbles were amazing. For my next bath with Mrs Whippy, I'm going to combine it with a bath bomb for the ultimate experience. Mrs Whippy on its own isn't really spectacular. In fact, it's kind of a bummer to me. No color, no scent, just a lot of bubbles. It could've been so beautiful. We could have been so good together. I was hoping for a match made in heaven, but unfortunately Mrs Whippy has let me down. Somewhere I hope my nose is either broken or that I have a faulty product.. because a Candy Rain scented bubble bar is honestly all I need in my life. And a bath bomb. And a shower gel, perhaps. And a body spray as well. Oh you get the point.

Lush Mrs Whippy Bubble Bar is a Harajuku exclusive. It will be part of the second launch on June 26, meaning the rest of the world will get this bubble bar too.