Review: Lush Mrs. Whippy Bath Bomb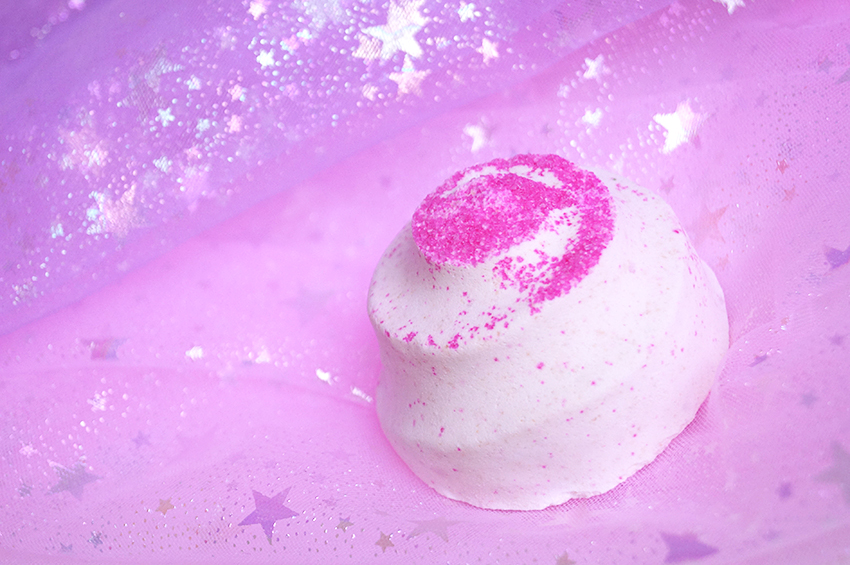 When I learned that my favorite product Candy Rain shared its scent with the OG bath bomb 'Mrs Whippy', I knew I had to get my hands on it. Lucky for me, it was in the Kitchen box last month! I couldn't be more happy — a bath bomb with my all time favorite scent by Lush. Time to review this product!
If you're curious about this bath bomb, then keep on reading.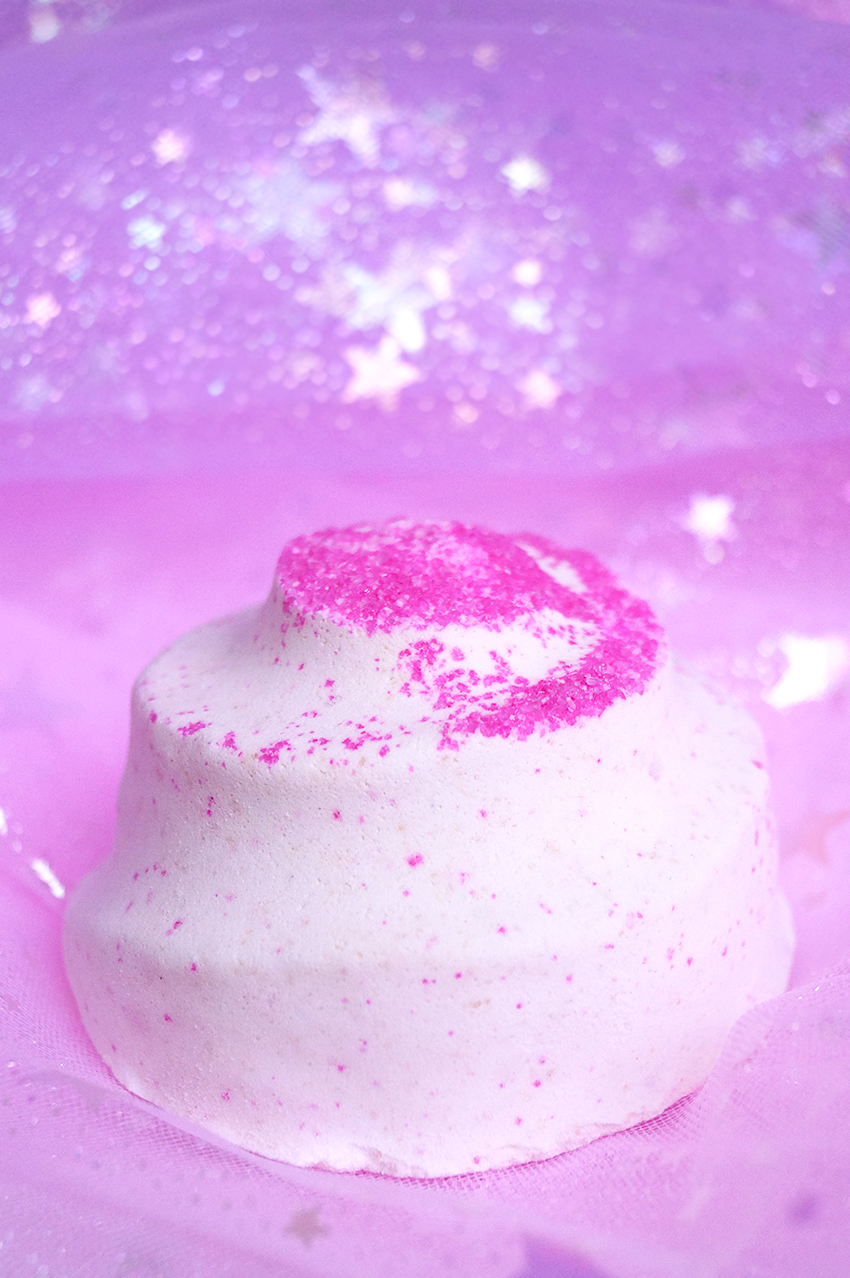 What is it?
Ingredients: Sodium Bicarbonate, Citric Acid, Cream of Tartar, Sodium Coco Sulfate, Granulated Sugar, Perfume, Soybean Flour, Tapioca Flour, Cocoa Absolute, Tonka Absolute, Almond Essential Oil, Buchu Oil, Titanium Dioxide, Water, Cocamidopropyl Betaine, Propylene Glycol, Alpha-Isomethyl Ionone, *Benzyl Benzoate, *Coumarin, *Eugenol, *Limonene, *Linalool, Colour 45410:1, Colour 14700, Colour 17200
Lush Mrs. Whippy Bath Bomb was in the Kitchen box, it's not sold separately unfortunately. There was a Mrs Whippy bubbly bar last year, but it's also not for sale anymore. The shape is very interesting, it looks like an ice cream — which makes sense, seeing as the name was inspired by Mr Whippy ice cream! It has pink sugar as topping and ahhh it just looks SO delicious. It contains soybean flour and tapioca flour, both are extremely soothing and skin softening.
The scent's exactly as you'd think — creamy, warm, sweet, slightly fruity. I found Candy Rain hair conditioner to be a little more nutty and caramel-like in terms of scent, but I can definitely smell the similarities! The tonka adds a warm and comforting note to the overall scent. It's a mouthwatering scent, soft and creamy like ice cream. Some people think it smells like Yummy Yummy Yummy or Yummy Mummy, but I have to disagree. YYY perhaps, but less fruity, and more creamy and warm.
Play the video in 2160p quality and on full screen for the best experience! The video has been sped up.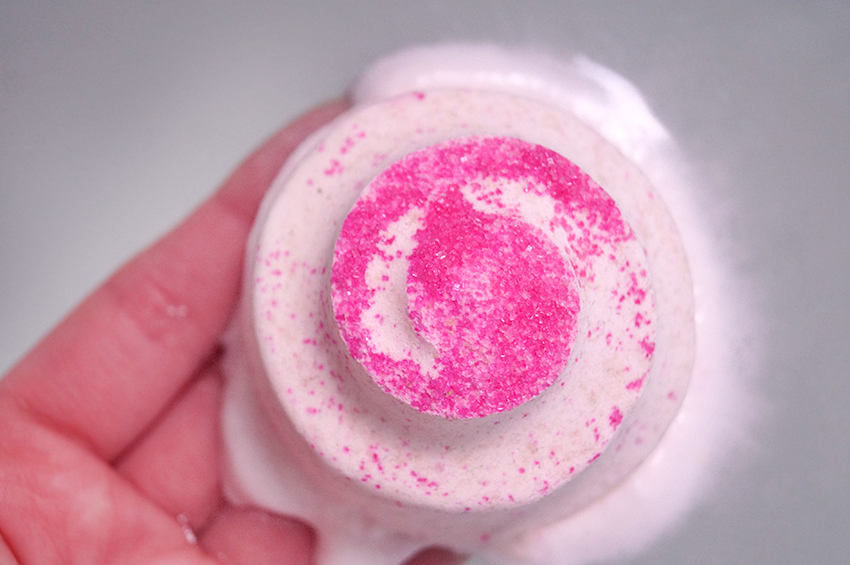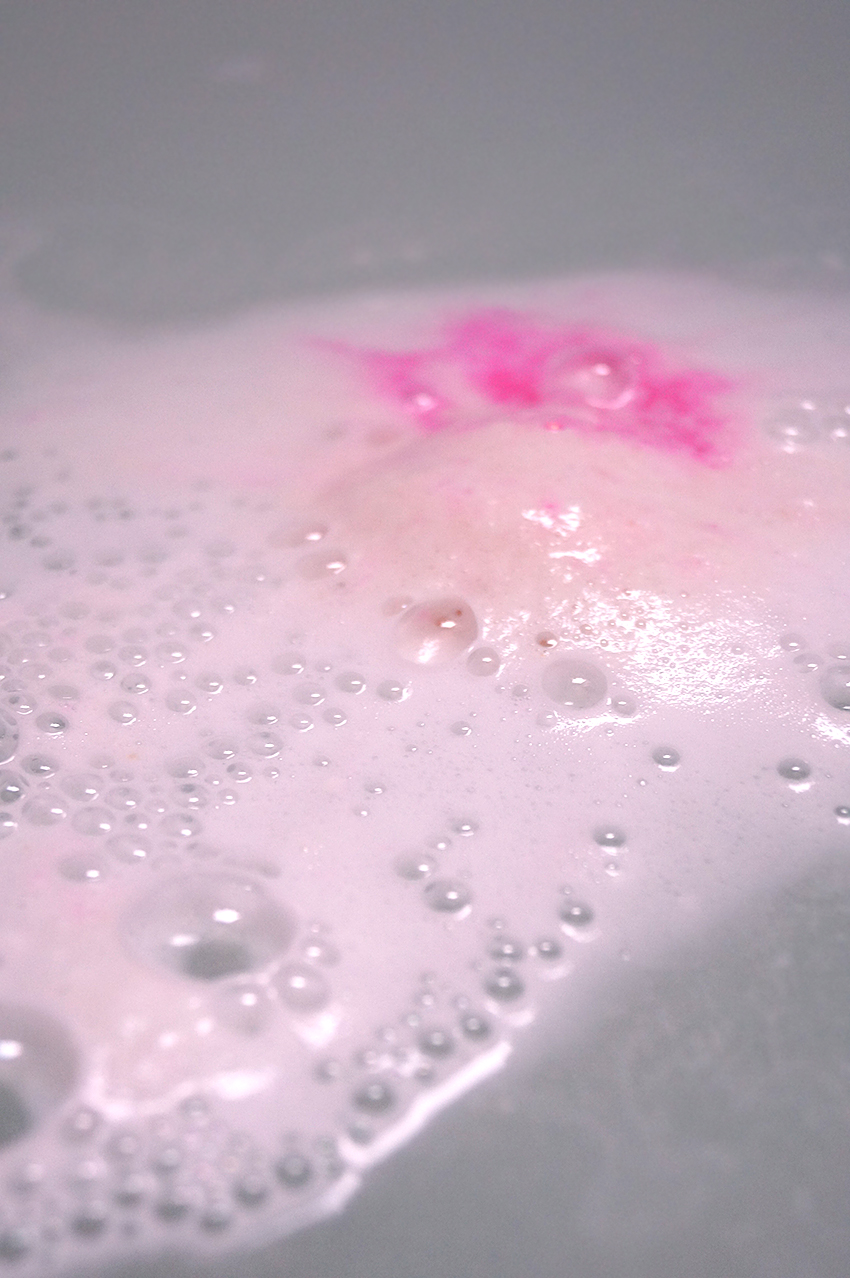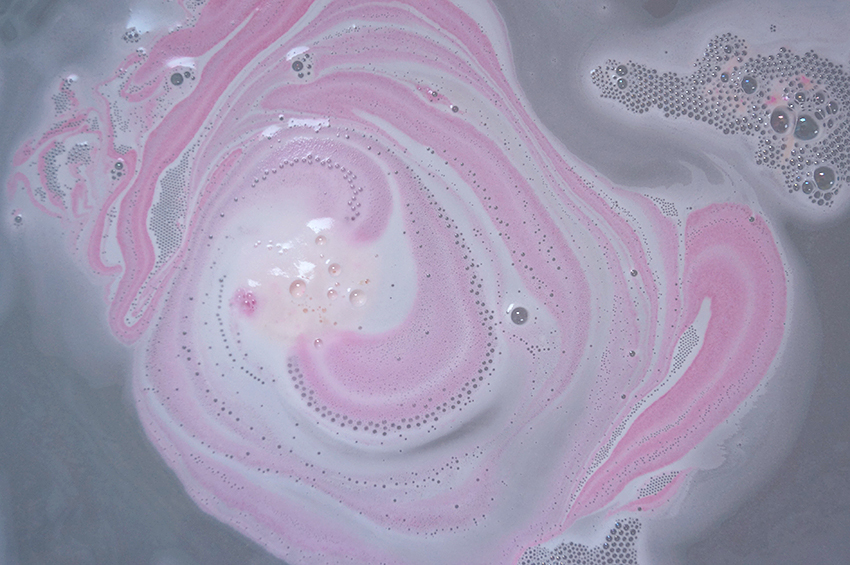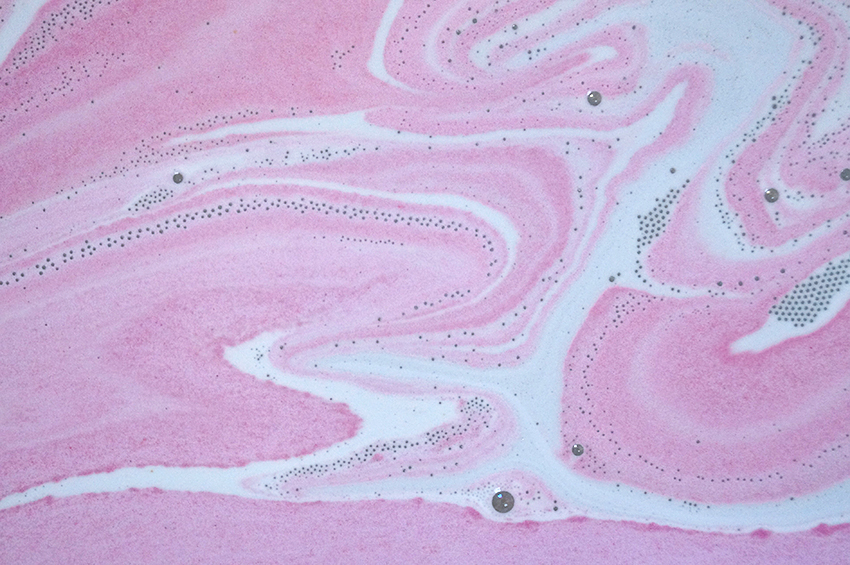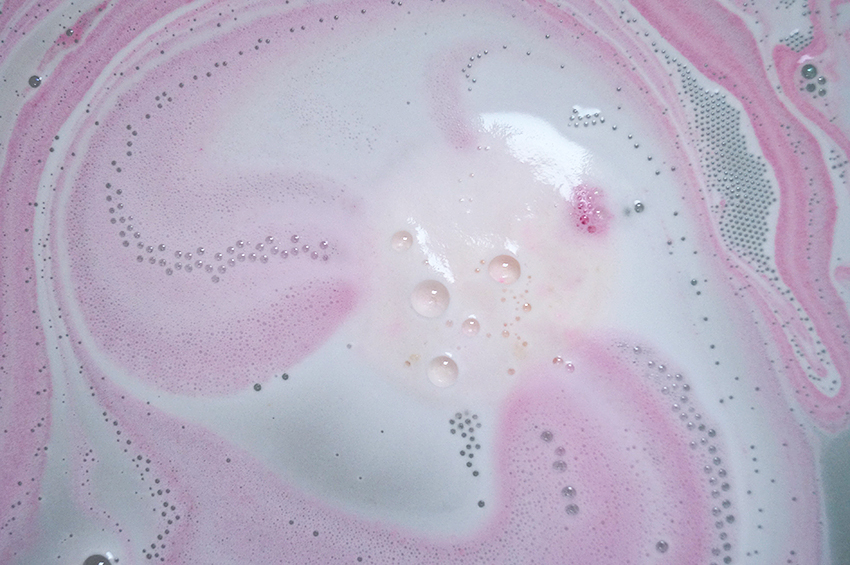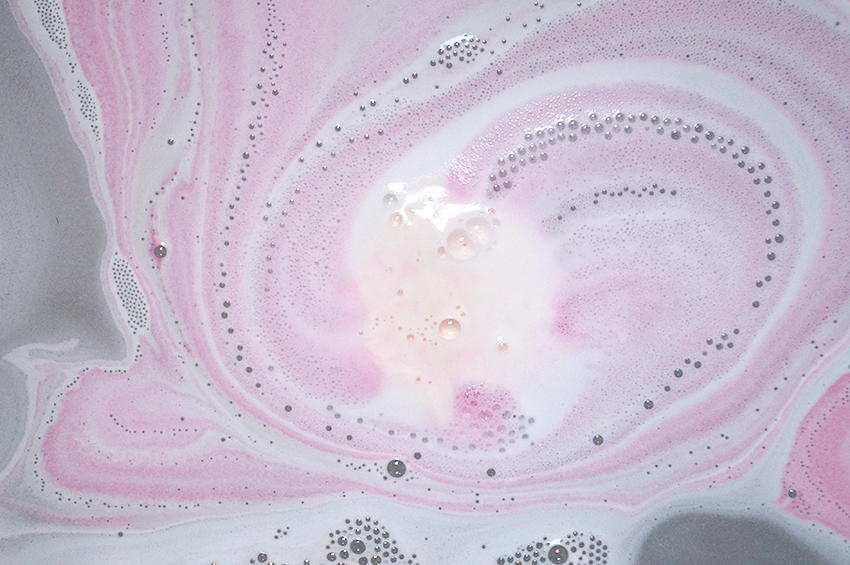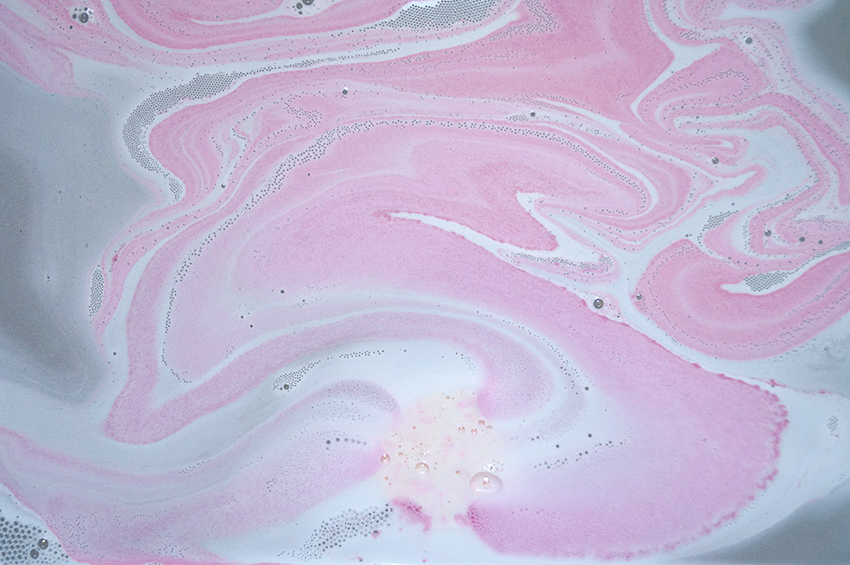 What do I think?
Mrs Whippy is not much of a fizzer — instead it releases white and pink frothy swirls onto the surface. This bath bomb doesn't just smell creamy, it IS creamy too! Thick and creamy froth saunter through the bath, resulting in skin-softening waters. It takes a while before the entire bath bomb is dissolved, it just keeps foaming. The color of the water stays pretty much the same, which is a con for me — I'd love to see a shade of pink in the water. The scent could be smelled pretty well throughout bathing, which I loved. It could've been a tad more present, just because I can't get enough of this scent.
I'm not sure if I'd buy it again — I might just buy a few to pair them with another bath bomb or bubble bar to liven up the bath water. But other than that, it was a lovely bathing experience, resulting in a soft and smooth skin afterwards. Now we just need a Candy Rain shower gel or body spray so we can literally indulge ourselves with this scent.
If you have a positive (or negative) experience with this product, feel free to share them in the comments!


One Response to Review: Lush Mrs. Whippy Bath Bomb