Review: Lush Yuzu & Cocoa Bath Bomb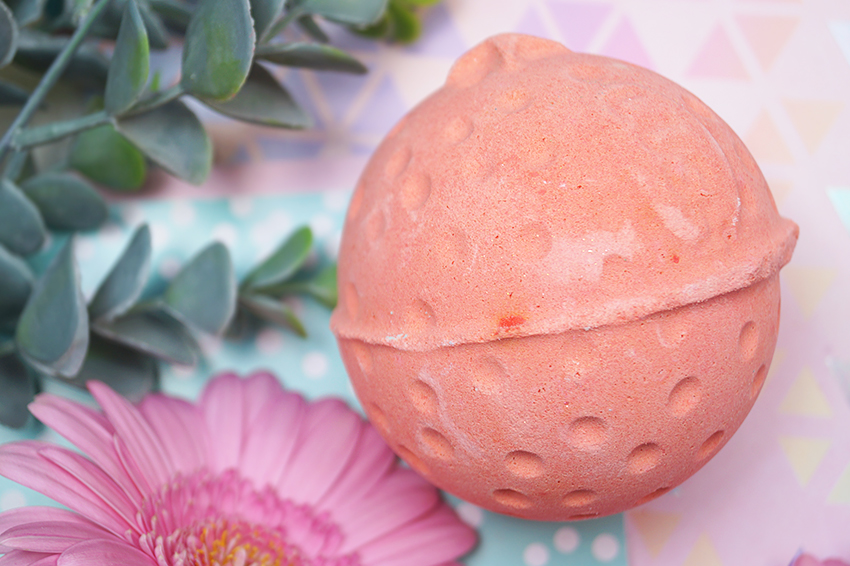 I don't know why I never bought this bath bomb, because once it arrived, it immediately reminded me of the scent — which I fell in love with a few years ago when I bought the Yuzu & Cocoa shower gel from the Kitchen. With that in mind, I ran to the bathroom, looking for my bottle of Yuzu & Cocoa, but unfortunately I didn't have it anymore. (Imagine not knowing which shower gels you own 🙄) Well, then I should just enjoy the scent of this bath bomb. Time to hurl it into the tub!
If you're curious about this bath bomb, then keep on reading!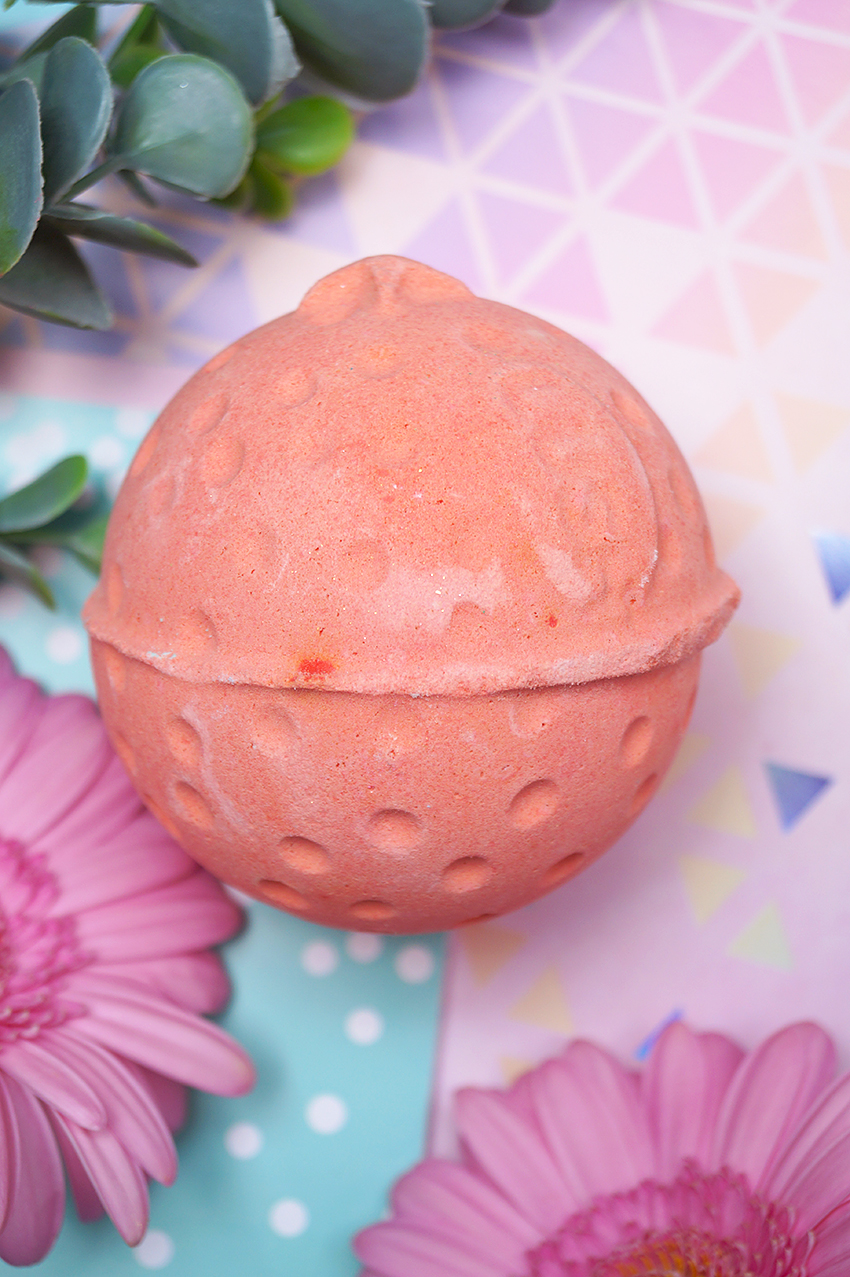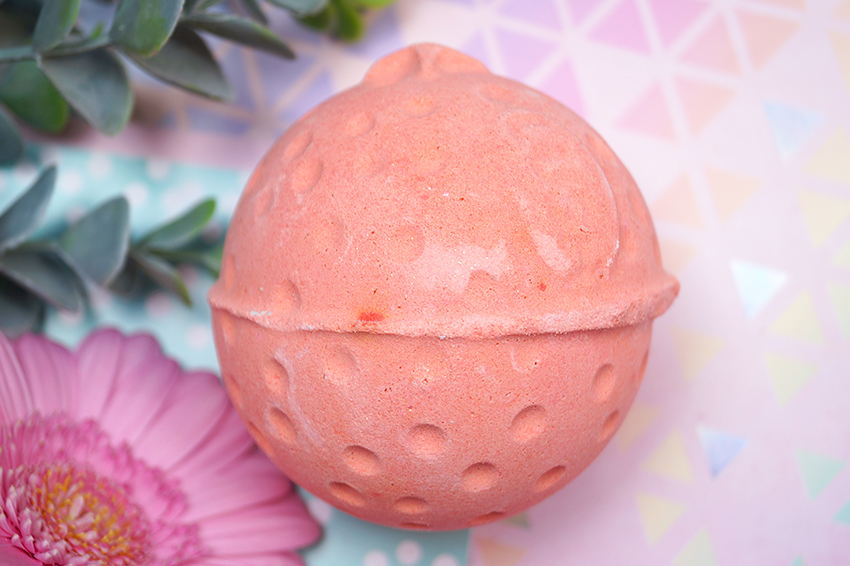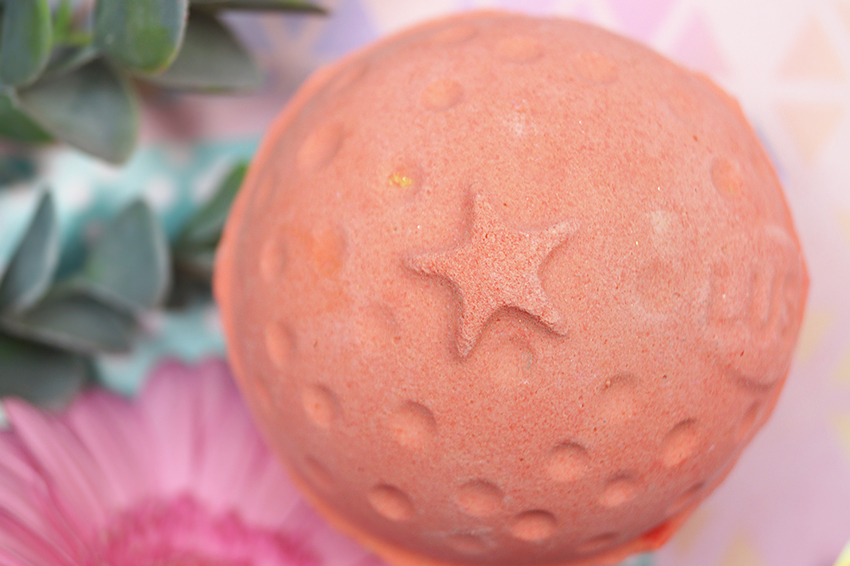 What is it?
Ingredients: Sodium Bicarbonate, Citric Acid, Bergamot Oil, Grapefruit Oil, Tonka Absolute, Cocoa Absolute, Water (Aqua), Titanium Dioxide, Dipropylene Glycol, Synthetic Fluorphlogopite, Tin Oxide, *Coumarin, *Limonene, *Linalool, Perfume, Colour 14700, Colour 19140, Colour 77491
Lush Yuzu & Cocoa Bath Bomb costs £3.95 / $6.95 and is part of the temporary Harajuku range, consisting of 54 new, exclusive bath bombs. It contains bergamot oil — which is sunshine in a bottle, according to Lush. In this case, it's sunshine in a bath bomb. This zesty citrus smell is uplifting and invigorating. The same goes for grapefruit oil — although grapefruit oil also cleanses the skin. To prevent Yuzu & Cocoa from smelling too citrusy, there's tonka. Tonka has a sweet aroma and an anti-inflammatory effect. They've also thrown in some cocoa absolute, which gives this bath bomb a chocolate-y aroma. That reminds me, I always found the shower gel to be a mix of oranges and chocolate!
The scent of Yuzu & Cocoa is sooo good. It's fresh, juicy, bright and fruity — it makes me think of freshly picked sweet oranges. It also has warm underlying notes, thanks to the tonka and cocoa. Sometimes I think I can smell coconut, it definitely has that warm and tropical touch! The uplifting and zesty notes of the bergamot and grapefruit are less dominant because of the other ingredients. It's a perfectly balanced scent of fruity and warm notes. The smell is also quite strong — I have a second Yuzu & Cocoa bath bomb laying here, and I keep smelling it while typing this review! Ugh, it's mouth-watering.
Play the video in 2160p quality and on full screen for the best experience! The video has been speeded up.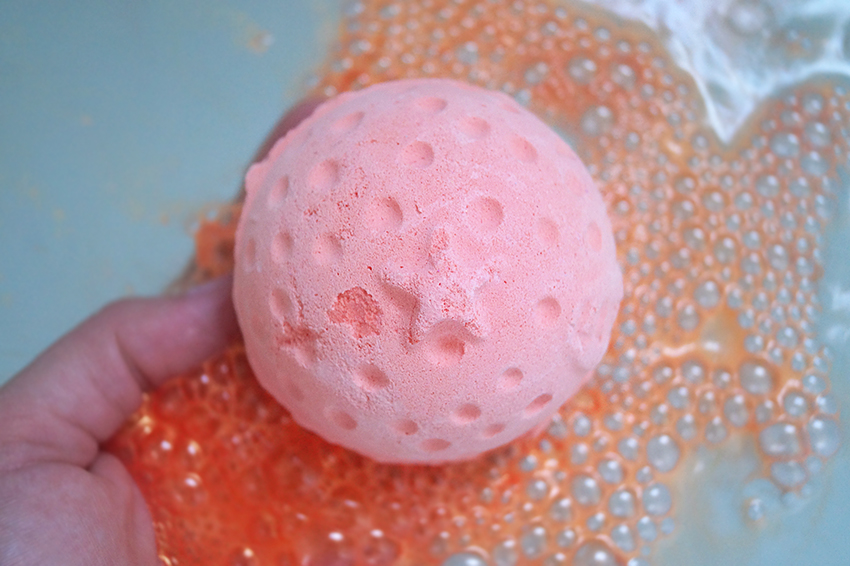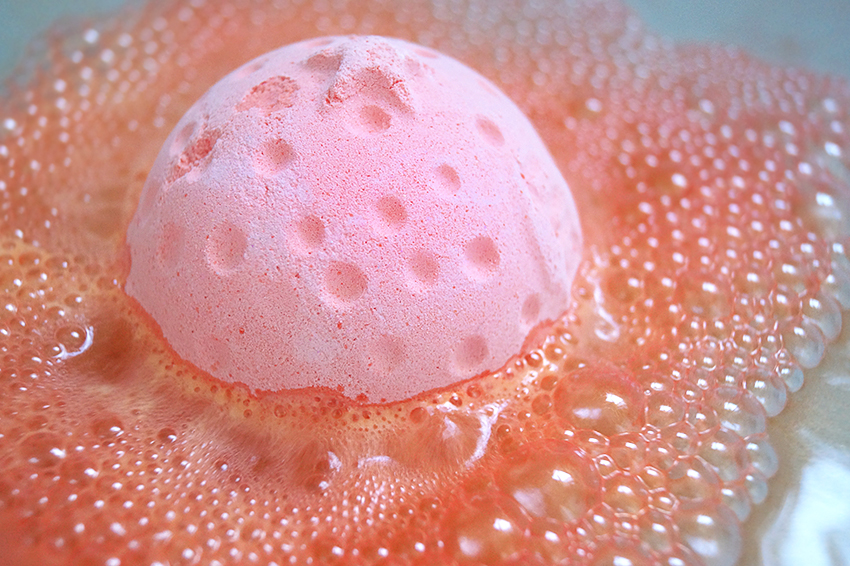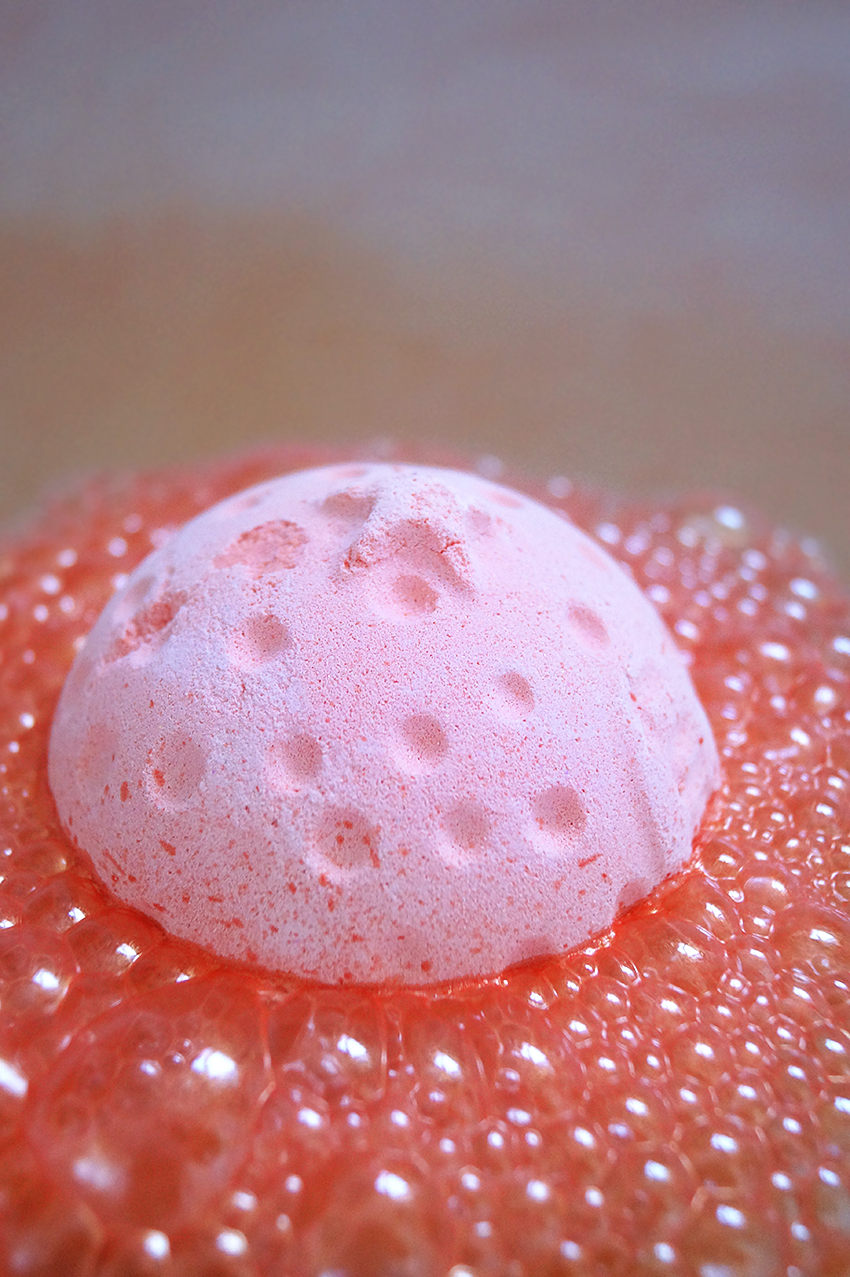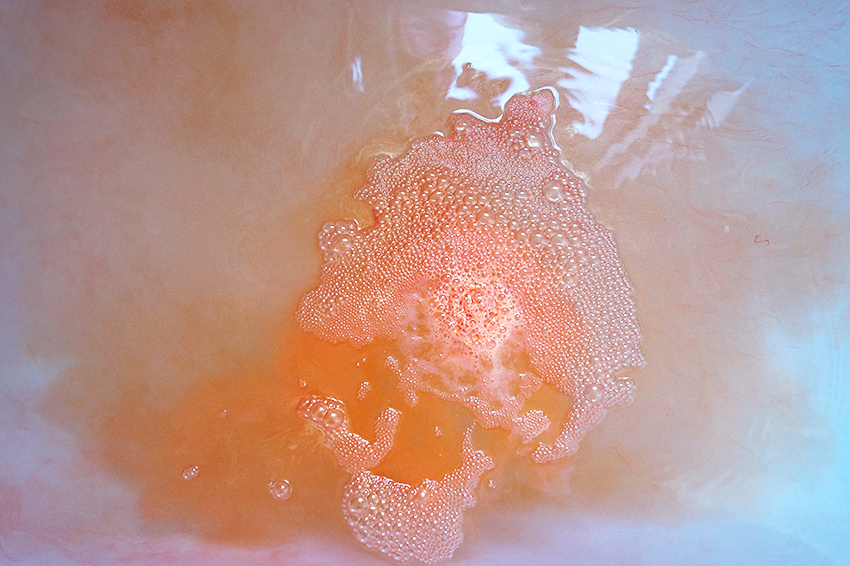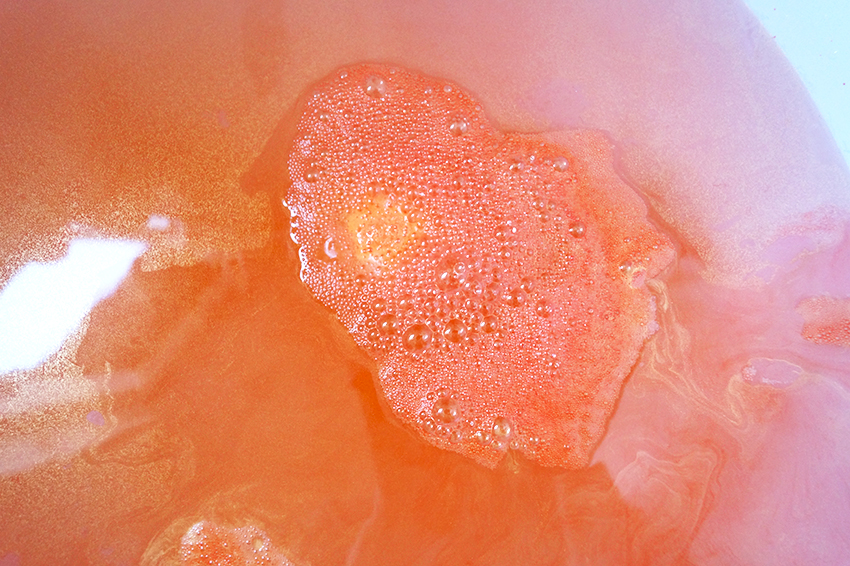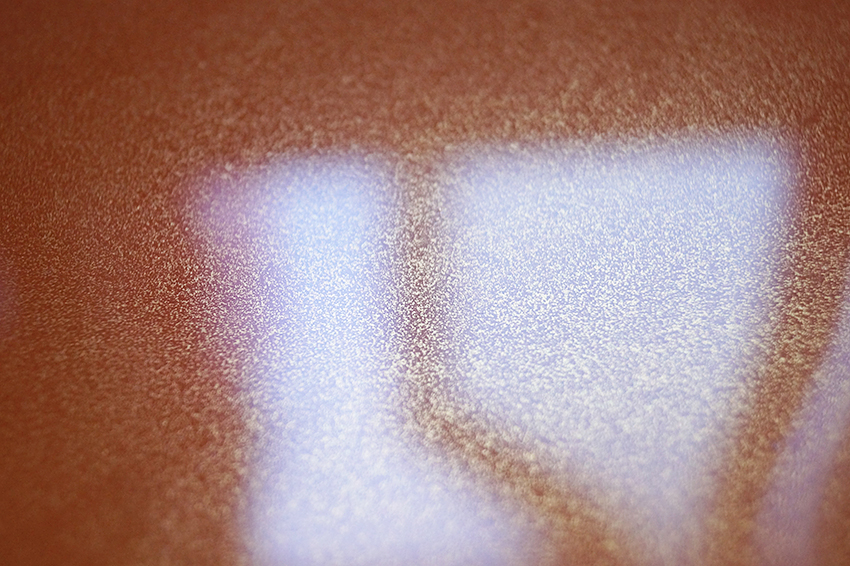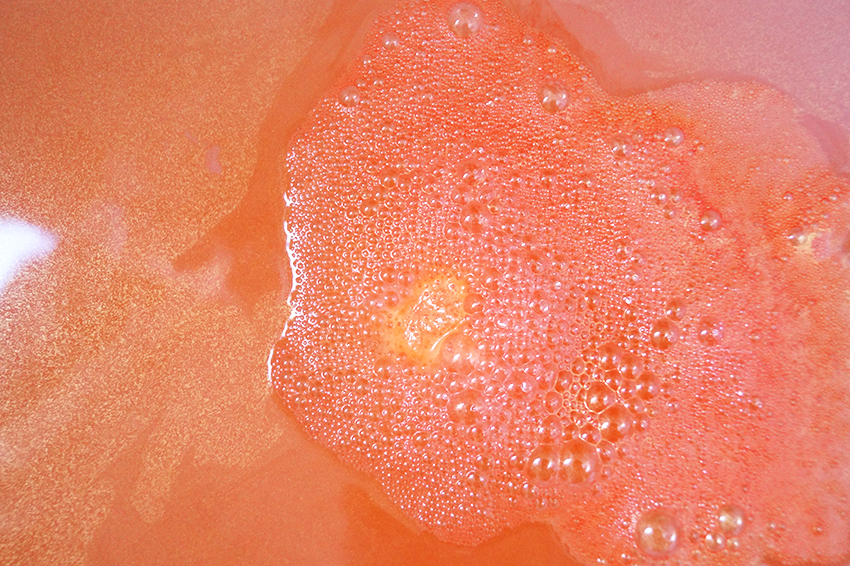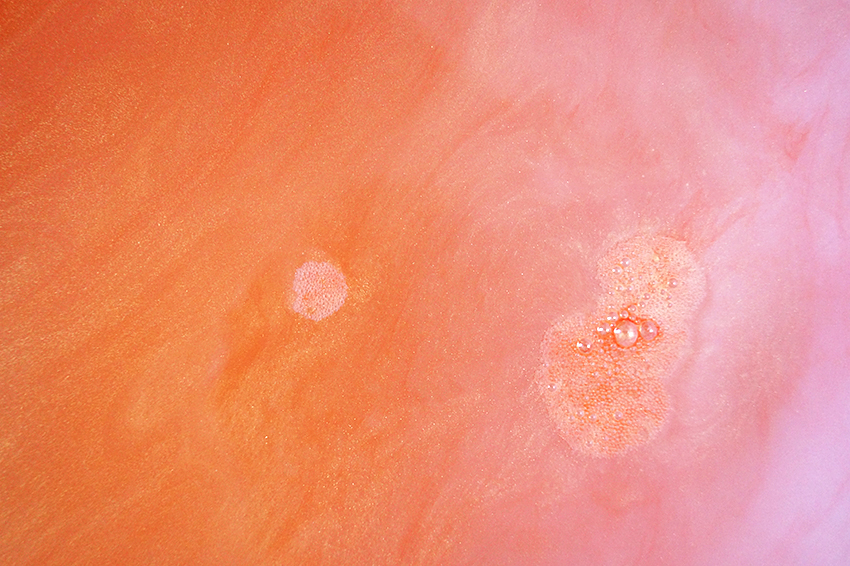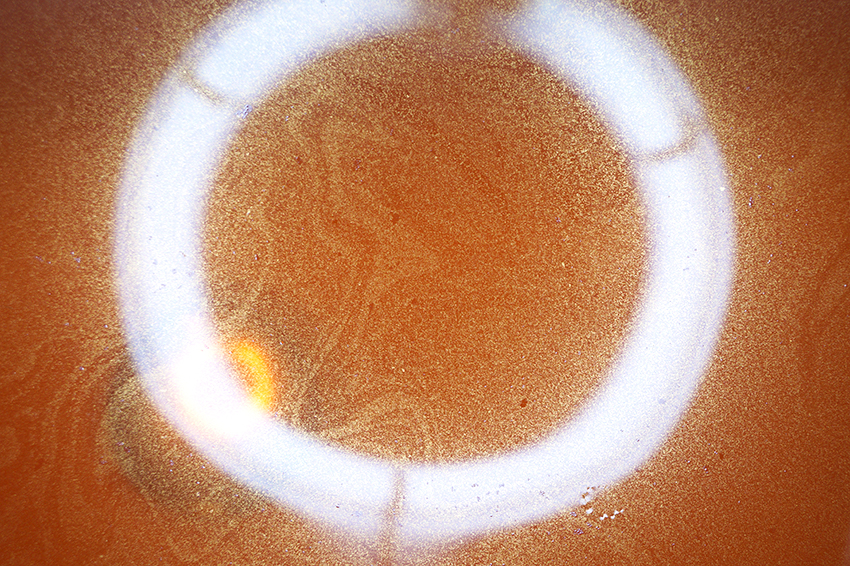 What do I think?
In the water, Yuzu & Cocoa immediately starts spurting out dark orange streams in all directions. Under the surface, the water's being transformed into an orange, tangerine color, while the surface is slowly being covered in a golden shimmery layer. I can spot some red strings under water (very cool, it looked like blood! 🤐), but I'm most hypnotized by the golden layer on the surface. I had no idea what to expect from Yuzu & Cocoa — so being a ho for glitters, you can imagine this was a very pleasant surprise. It fizzes up pretty quickly and leaves the water a orange soda shade. The fruity scent was very present in the bathroom, which was very lovely.
I really enjoyed this bath bomb! The water was gorgeous, the scent was wonderful (and present!) and the golden lustre made the picture complete. My skin felt soft afterwards, but the fruity aroma also lingered on my skin for a while. For the price of £3.95 I think this is a great bath bomb, and I really want to buy about 43 more of these. If you love fruity, uplifting scents, you should definitely take a look at this bath bomb. It's great value for your money!

Lush Yuzu & Cocoa Bath Bomb costs £3.95 (England) / $6.95 (USA).