Review: Lush Mother of Pearl bath bomb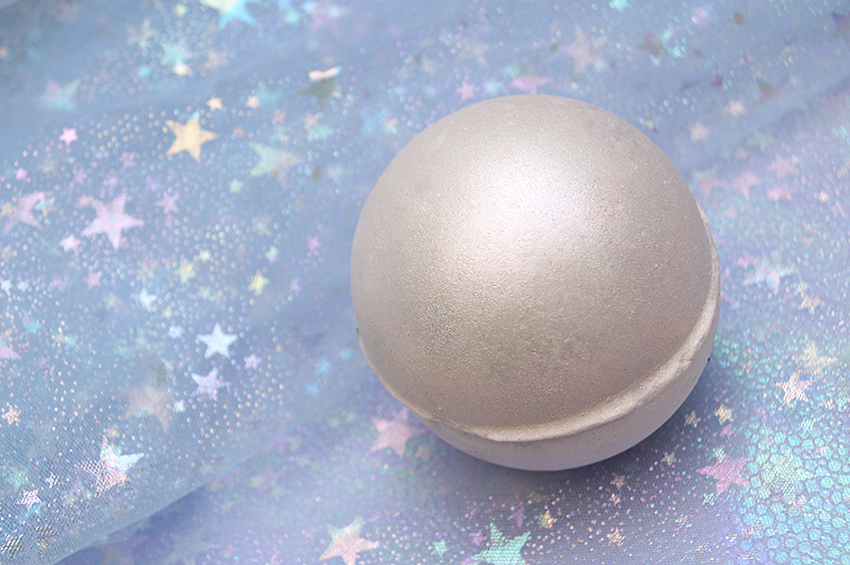 Hi! I'm still alive, but I've been busy with other stuff in life. But today I'm back with a brand new review for you! It's about the gorgeous looking Mother of Pearl, one of the bath bombs from the Mother's Day range. This bath bomb has become one of my favorites, because I'm a sucker for milky, white baths. Combined with a gorgeous, delicate scent and a new favorite bath bomb is born.
If you're curious about this bath bomb, then keep on reading.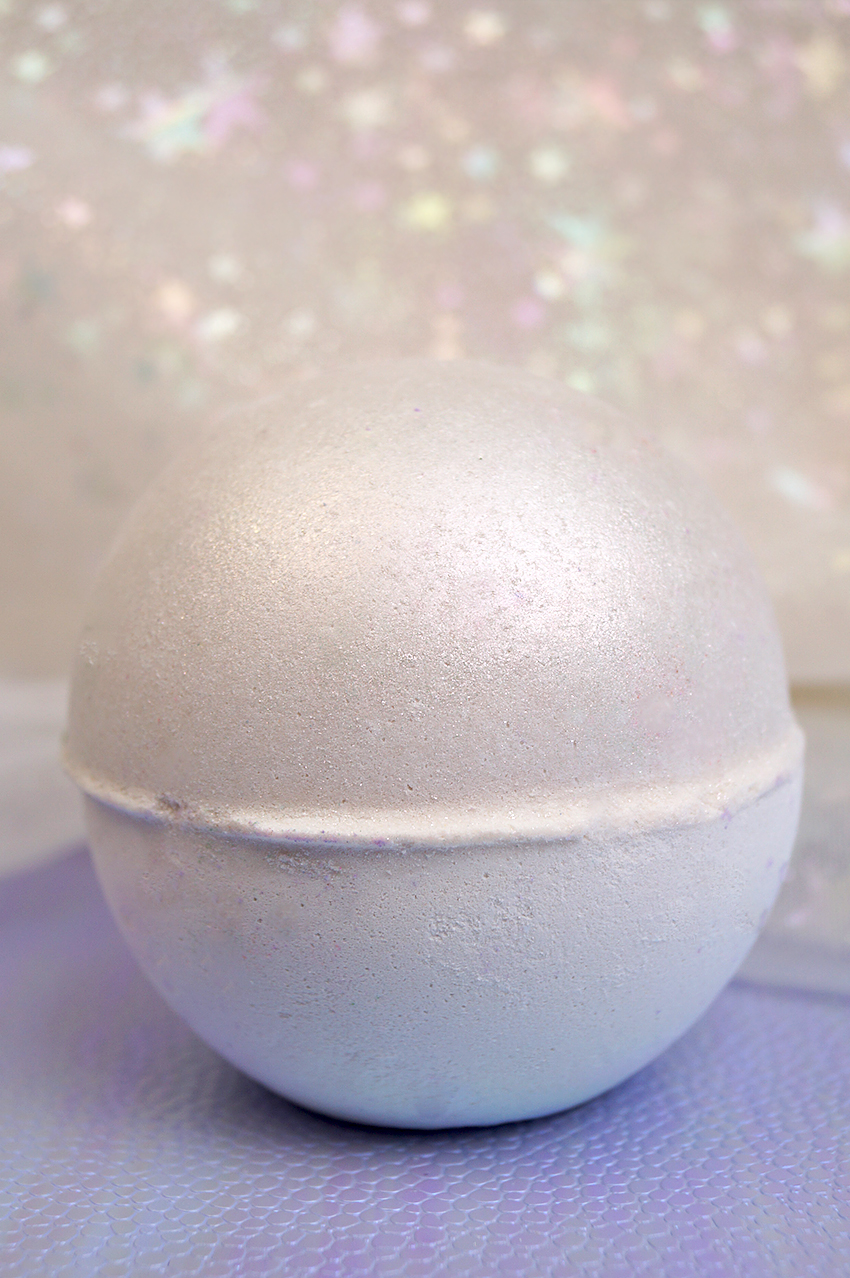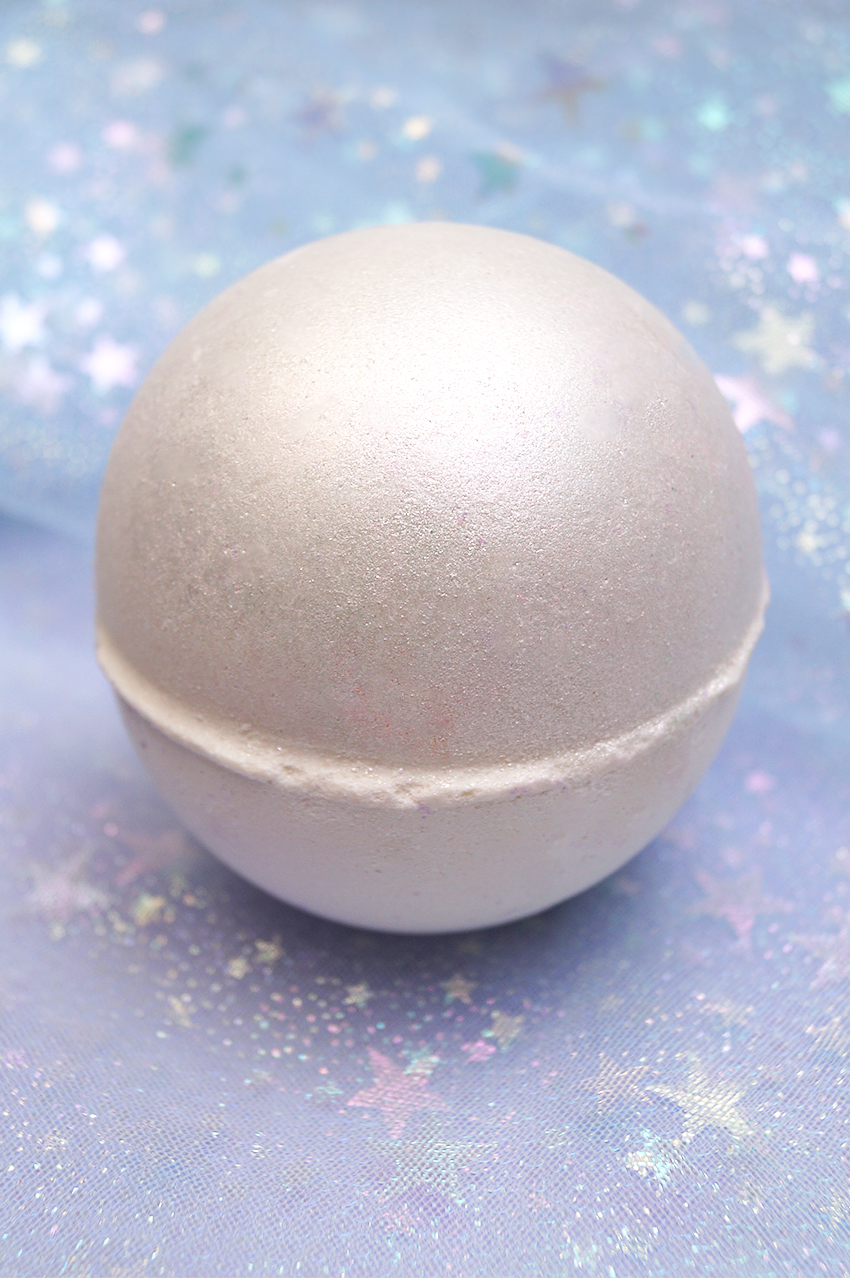 What is it?
Ingredients: Sodium Bicarbonate, Citric Acid, Rice Starch, Illipe butter, Titanium Dioxide, Perfume, Ylang Ylang Oil, Vanilla Absolute, Benzoin Resinoid, Soybean Flour, Borage Oil, Hibiscus Seed Oil, Organic Rose Hip Oil, PEG-7 Glyceryl Cocoate, Synthetic Fluorphlogopite, Dipropylene Glycol, Calcium Sodium Borosilicate, Tin Oxide, Benzyl Alcohol, *Eugenol, Geraniol, *Limonene, *Linalool
Lush Mother of Pearl bath bomb costs £5.95 / €7,50 and is part of the Mother's Day range. Mother of Pearl is an elegant, classic and refined bath bomb. It's all white, but has a gorgeous pearlescent layer! In sunlight it shows its pink pearlescent shine to the world. I didn't have high hopes for this bath bomb, but I was pleasantly surprised when it arrived — it's a piece of art. What also pleasantly surprised me was the scent! When I saw ylang ylang in the list, I was afraid it would smell like Winter Garden, but it doesn't smell of ylang ylang at ALL! It's a very delicate, soft powdery scent, very subtle — slightly floral, but with a warm background and a few creamy, resinous notes. It kind of reminded me of 9 To 5, which also has a soft, delicate scent. This bath bomb also contains illipe butter and soybean four, two moisturising and softening ingredients.
Play the video in 2160p quality and on full screen for the best experience! The video has been sped up.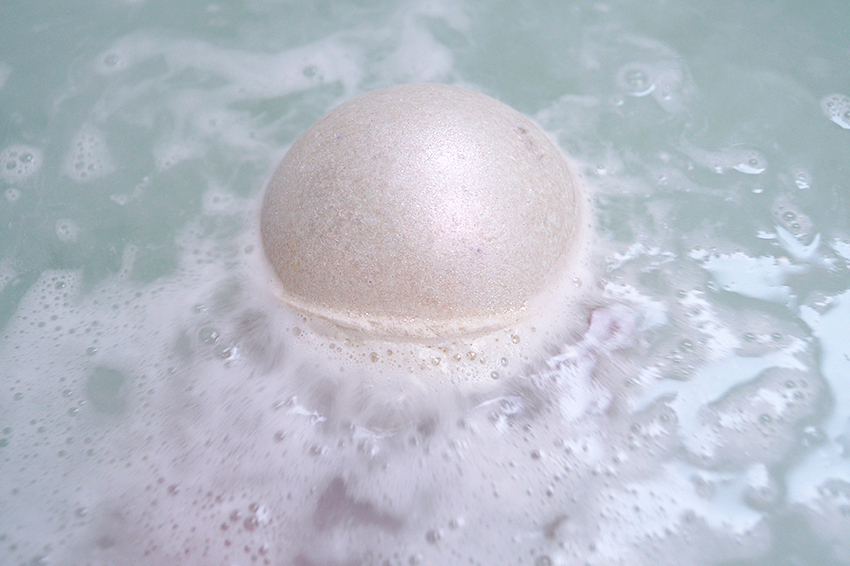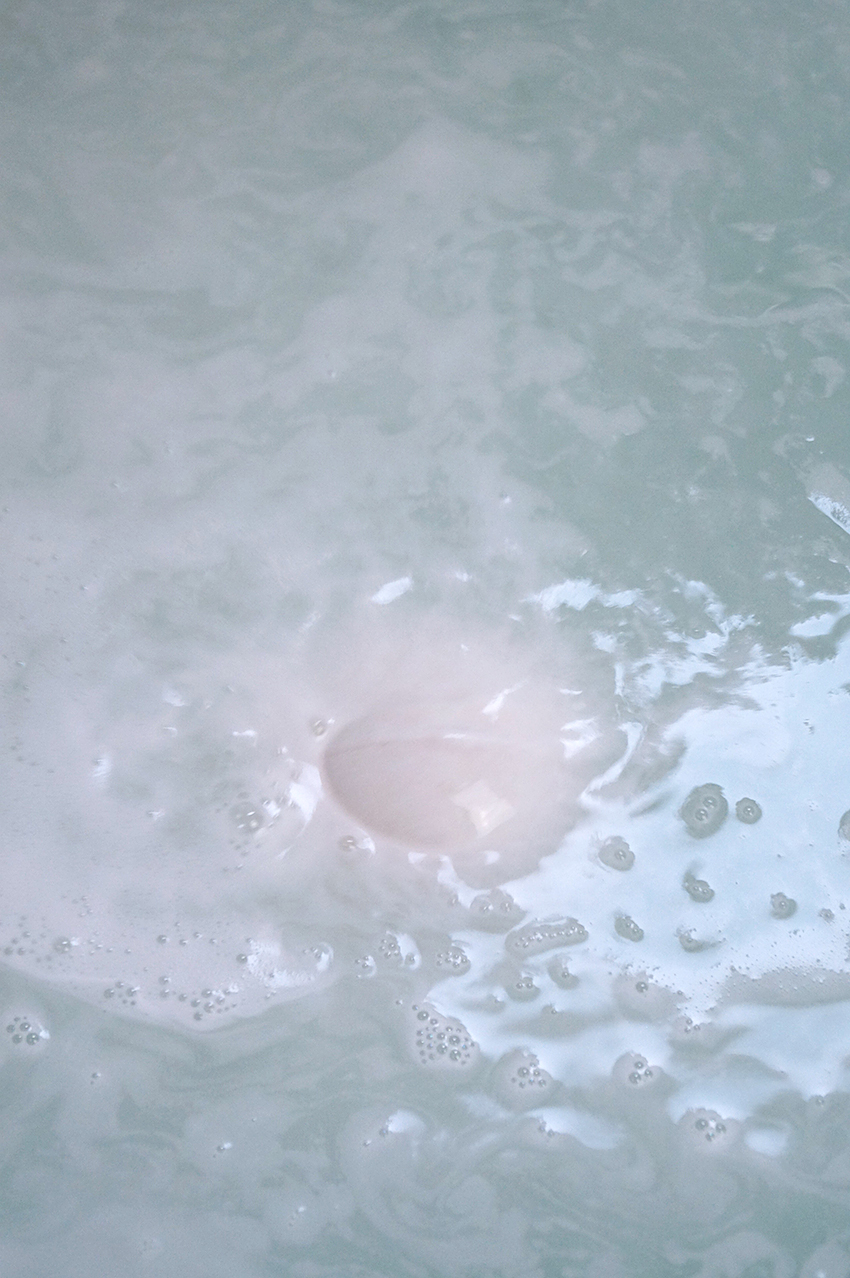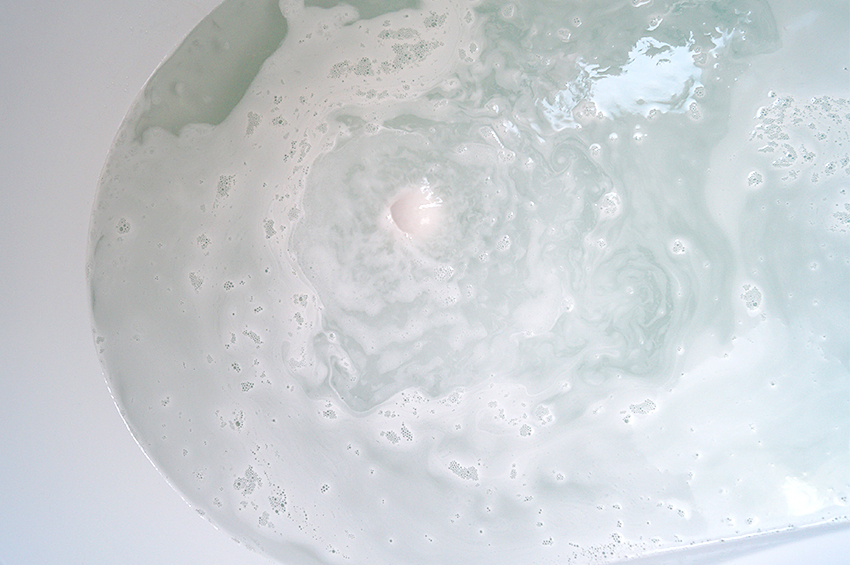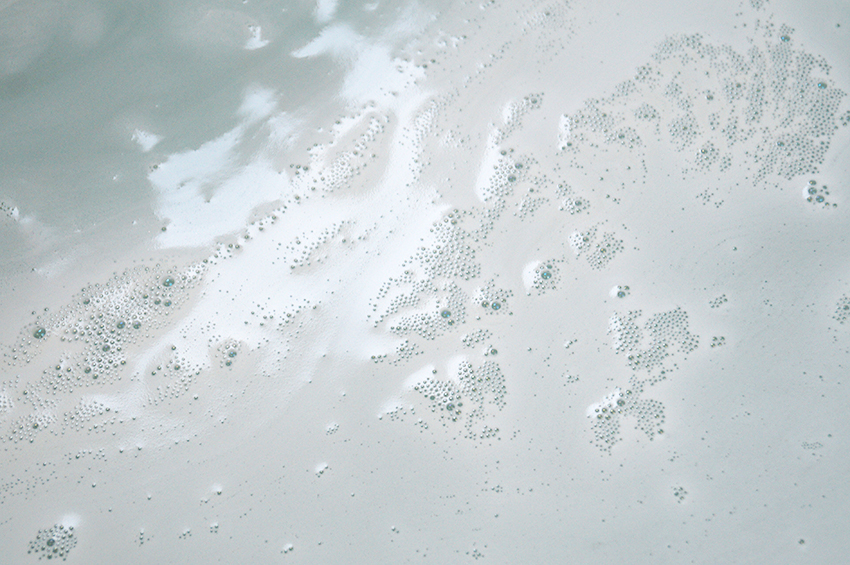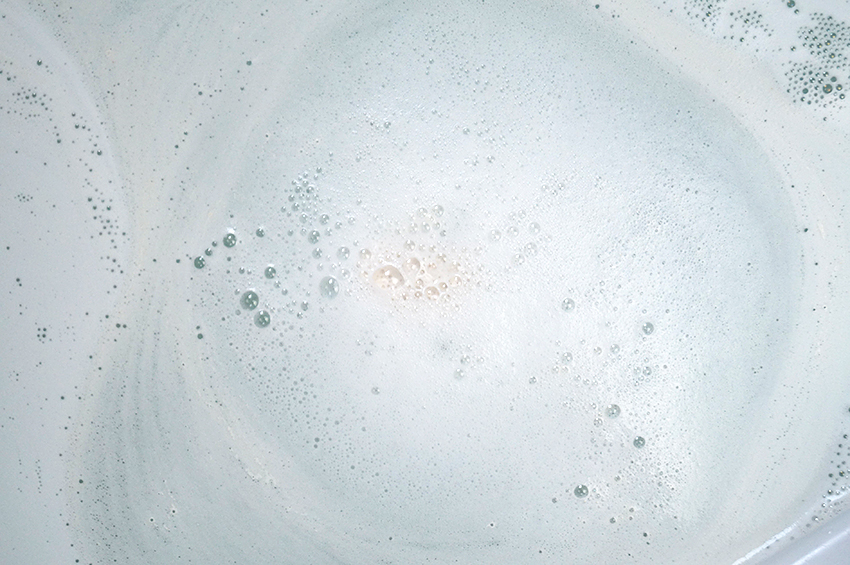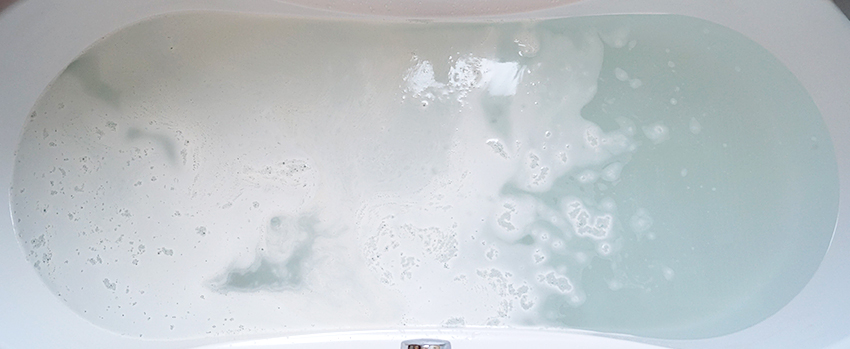 What do I think?
Truth be told, you probably wouldn't want to buy this bath bomb for the bath art. There is barely any bath art, BUT do we always have to have the experience of colors, popping candy and foaming and fizzing? Despite the lack of bath art, this bath bomb didn't fail to transform the water into a gorgeous, milky white pool packed with shimmers and puddles of skin-softening foam. There's something about these baths that I absolutely adore. It feels decadent and luxurious, like I'm Cleopatra bathing in milk. No fancy colors, just you and a milky white bath. The subtle, floral notes of ylang ylang fill the bathroom and really adds to the experience. I love how it smells, despite the addition of ylang ylang. The vanilla and benzoin add a warm, creamy note to the overall scent. But this bath bomb doesn't just look and smell luxurious — it also makes your skin feel amazing afterwards. Soft, hydrated and covered in tiny shimmers, gilded with luxury.
This bath bomb is one I really want to stock up on. A bath bomb for when you don't feel like bathing in a pool of explosive colors and strong scents, but one for when you want a nice, soothing bath without fuss. One that actually does something for your skin! I hope Lush makes this bath bomb a permanent one, because I really miss this type of bath bombs in the current AYR collection.
If you have a positive (or negative) experience with this product, feel free to share them in the comments!

Lush Mother of Pearl bath bomb costs £5.95 (England) / €7.50 The Netherlands)

One Response to Review: Lush Mother of Pearl bath bomb