Review: Lush Almond Blossom Shower Gel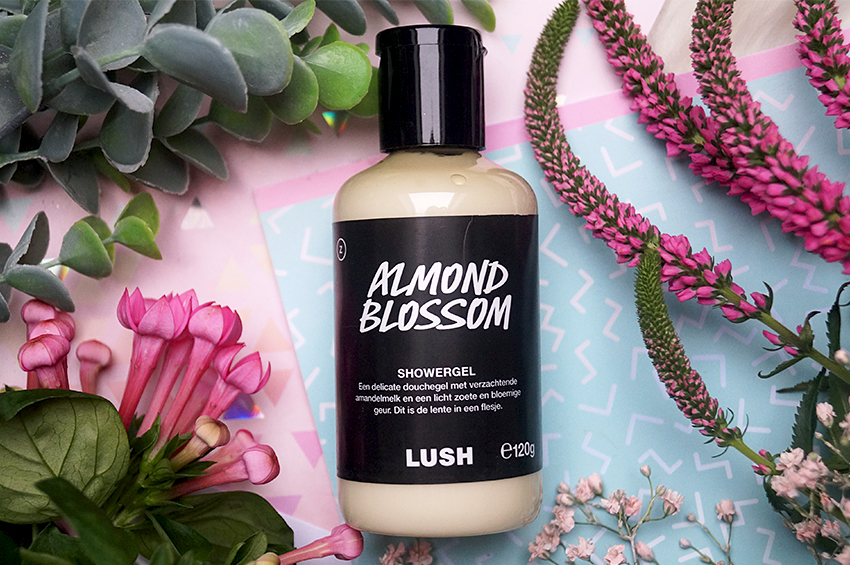 Together with Nana, Almond Blossom is completely new at Lush. Although it's not a completely new scent — it's supposedly sharing its scent with Snowflake, a product from the Christmas range. Since I wasn't very fond of Snowflake, I decided to grab myself a small bottle of Almond Blossom. Let's put this new shower gel to the test!
If you're curious about this product, make sure you keep on reading!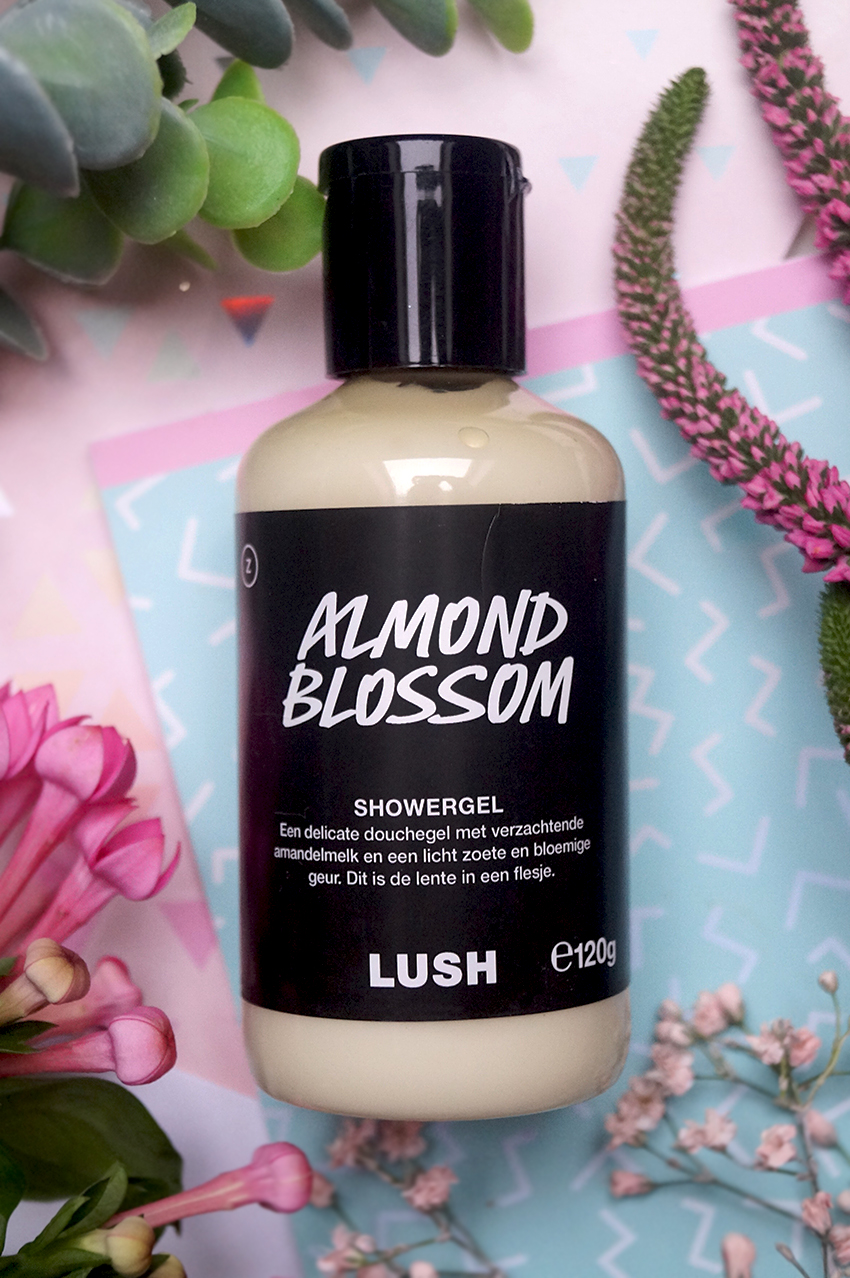 Wat is het?
Lush Almond Blossom Shower Gel costs £7.00 / $10.95 for 120 grams, although in NA there seems to be only 100 grams in the bottle (3.3 fl. oz.). It's also available as a naked shower gel. This shower gel is completely new, together with Nana. Nana is made with a new sulphate-free and palm-free formula, and is therefore extra soft and delicate to our skin. The scent is known from the Snowflake body lotion, which was available last Christmas. Almond Blossom is currently the only product with this scent.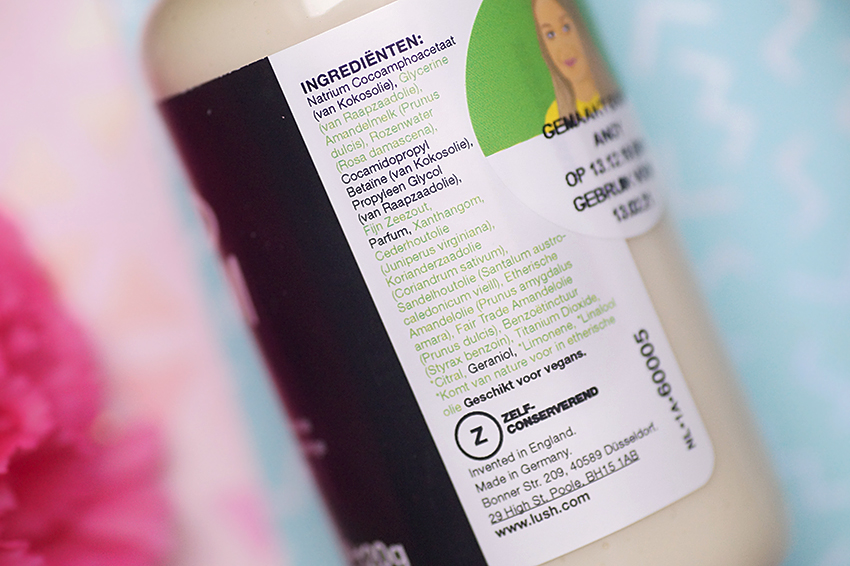 What's inside?
Ingredients: Sodium Cocoamphoacetate (from Coconut Oil), Glycerine (from Rapeseed Oil), Almond Milk, Rose Water, Cocamidopropyl Betaine (from Coconut Oil), Propylene Glycol (from Rapeseed Oil), Fine Sea Salt, Perfume, Xanthan Gum, Cedarwood Oil, Coriander Seed Oil, Sandalwood Oil, Almond Essential Oil, Fair Trade Almond Oil, Tincture of Benzoin, Titanium Dioxide, *Citral, Geraniol, *Limonene, *Linalool
Besides sodium cocoamphoacetate (milder than sodium lauryl sulphate aka SLS), and glycerine, Almond Blossom contains almond milk and almond oil, rose water, fine sea salt, cedarwood seed oil, sandalwood oil and benzoin. That's a lot of moisturizing, but also soothing and nourishing ingredients. Sounds good, especially to my dehydrated skin! The fine sea salt in it provides a silky soft skin, which I already experienced when using Nana.
Scent
Even though I wasn't a fan of Snowflake, I think Almond Blossom is wonderul. It's a soft, floral scent in which the almond is the most prominent note. This almond note is intertwined with soft floral notes of rose, making it a very lovely, delicate scent. The warm and woody notes of the cedarwood and sandalwood make the scent even more rich and luxurious. The benzoin helps make the scent a little more sweet, so that's it's not all almonds and roses. It's a warm, creamy, floral, soft scent — the perfect blend of almonds and roses.
There's people saying this shower gel smells like cherries, but I can't really smell this particular note in Almond Blossom. I can imagine smelling the sour notes of cherry in the very background, but to my nose, it's the rose combined with the benzoin, which, perhaps, could easily be mistaken for cherries.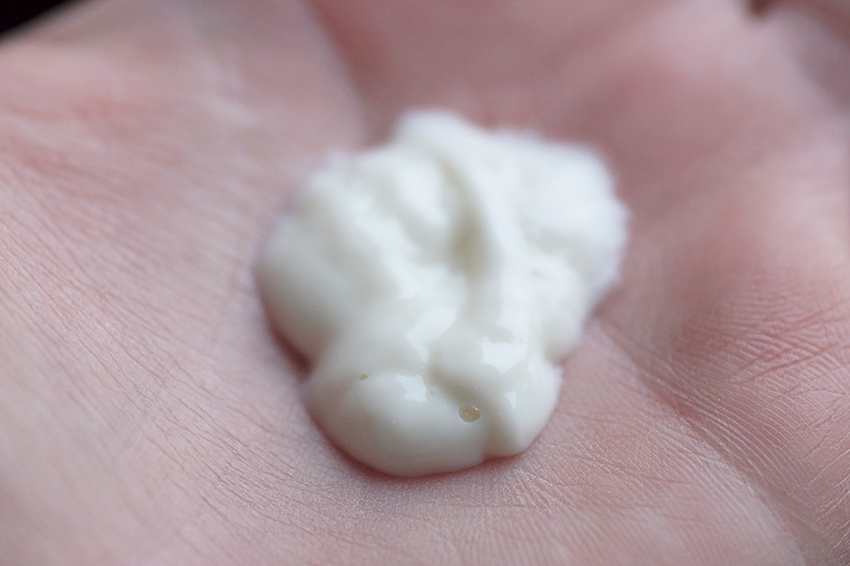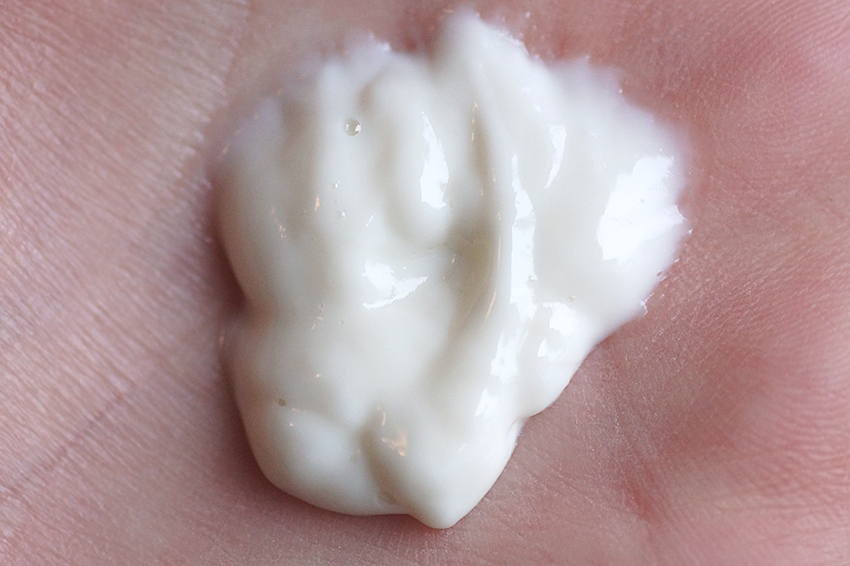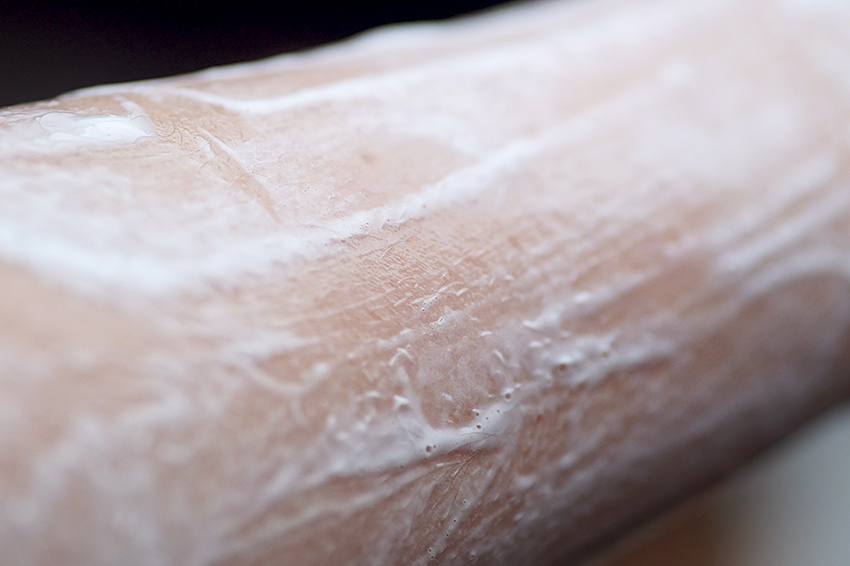 What do I think?
The consistency of the shower gel is exactly like that of Nana — it's like a shower gel and shower slime combined; quite thick and gooey. I actually think this isn't too bad — it massages well across the skin and the friction creates a rich and creamy foam. The scent comes fully alive and I can now smell the almonds a lot better than straight from the bottle. It's a lovely and delicate scent of almonds with floral background, with some warm notes. This makes the shower gel a great choice whether it's morning or evening, summer or winter. The shower gel is pretty economical in use, because a little bit of shower gel will immediately produce a rich foam, meaning this small bottle will (hopefully!) last me a long time.
Afterwards my skin feels silky soft and it looks more hydrated! Dry spots are less visible and my skin feels smooth and pliable. Still, some body lotion won't hurt, but this shower gel definitely did a great job on hydrating the skin. The scent has completely won me over — if only I bought a big bottle of this, instead of Nana! I'm giving this bottle a permanent spot in my shower 😊

Lush Almond Blossom Shower Gel is part of the main line (England) / (USA).