Review: Lush Punkin Pumpkin Bath Bomb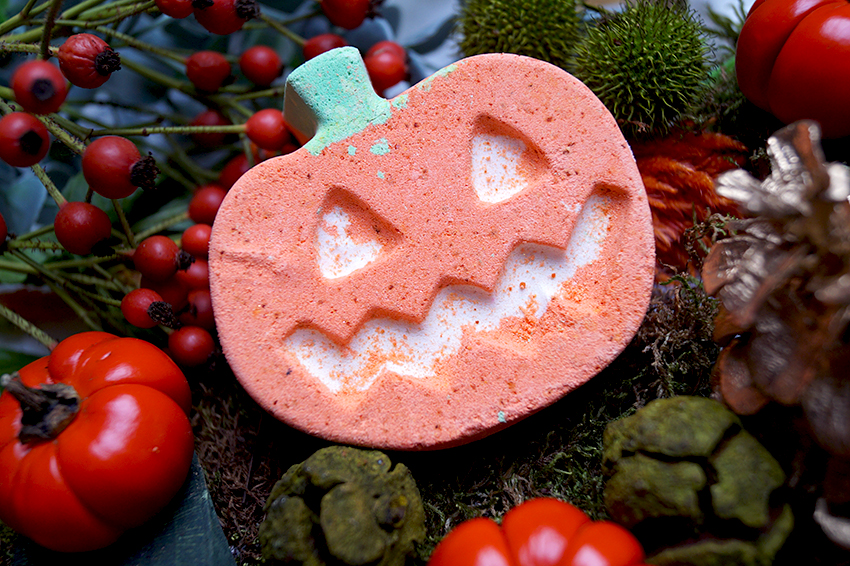 Looking for something that's both scary and cute? Look no further, because today's bath bomb is worth reading about. This cute fella has a big, creepy smile on his face, but don't be put off by it — he will turn your bath into a lovely pampering session during Halloween. For me this bath bomb is, in terms of looks, the eye catcher of the season. Today I'll be reviewing this cutie, so if you're curious.. keep on reading!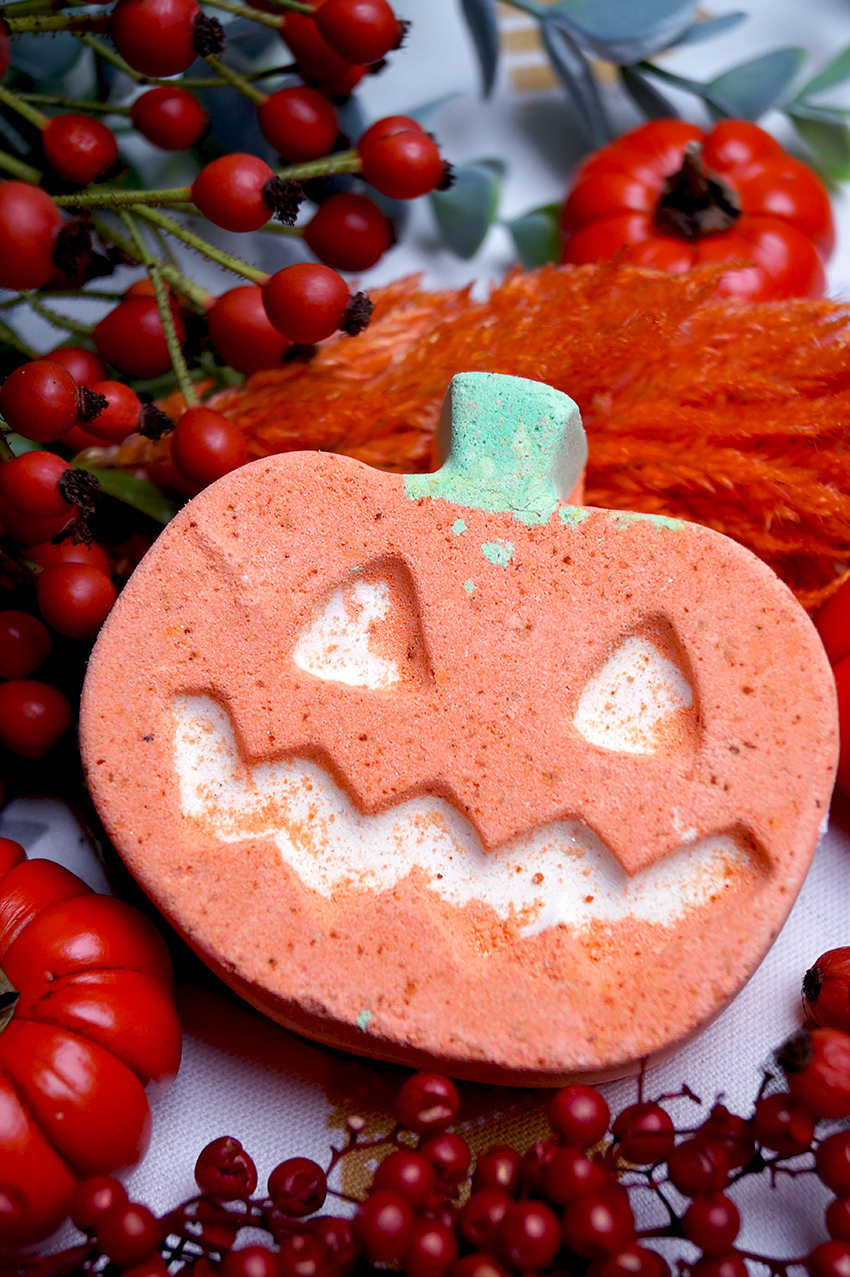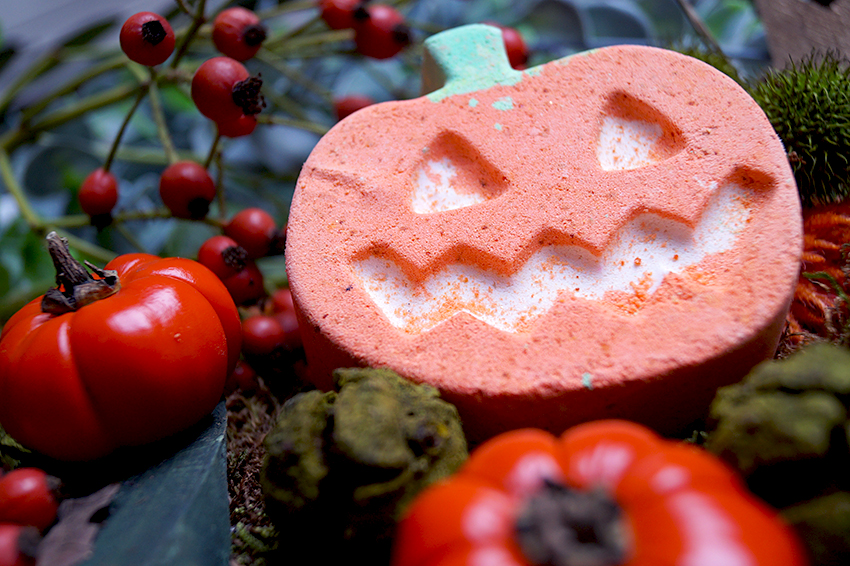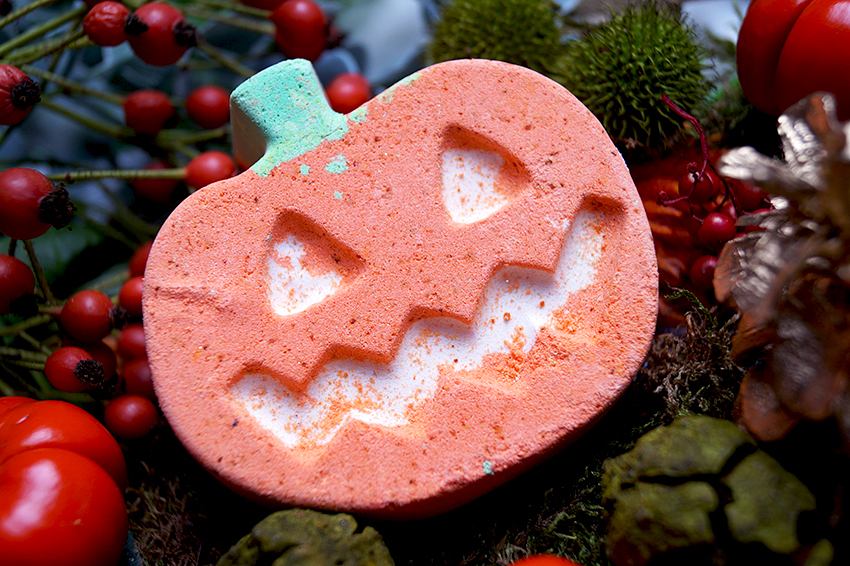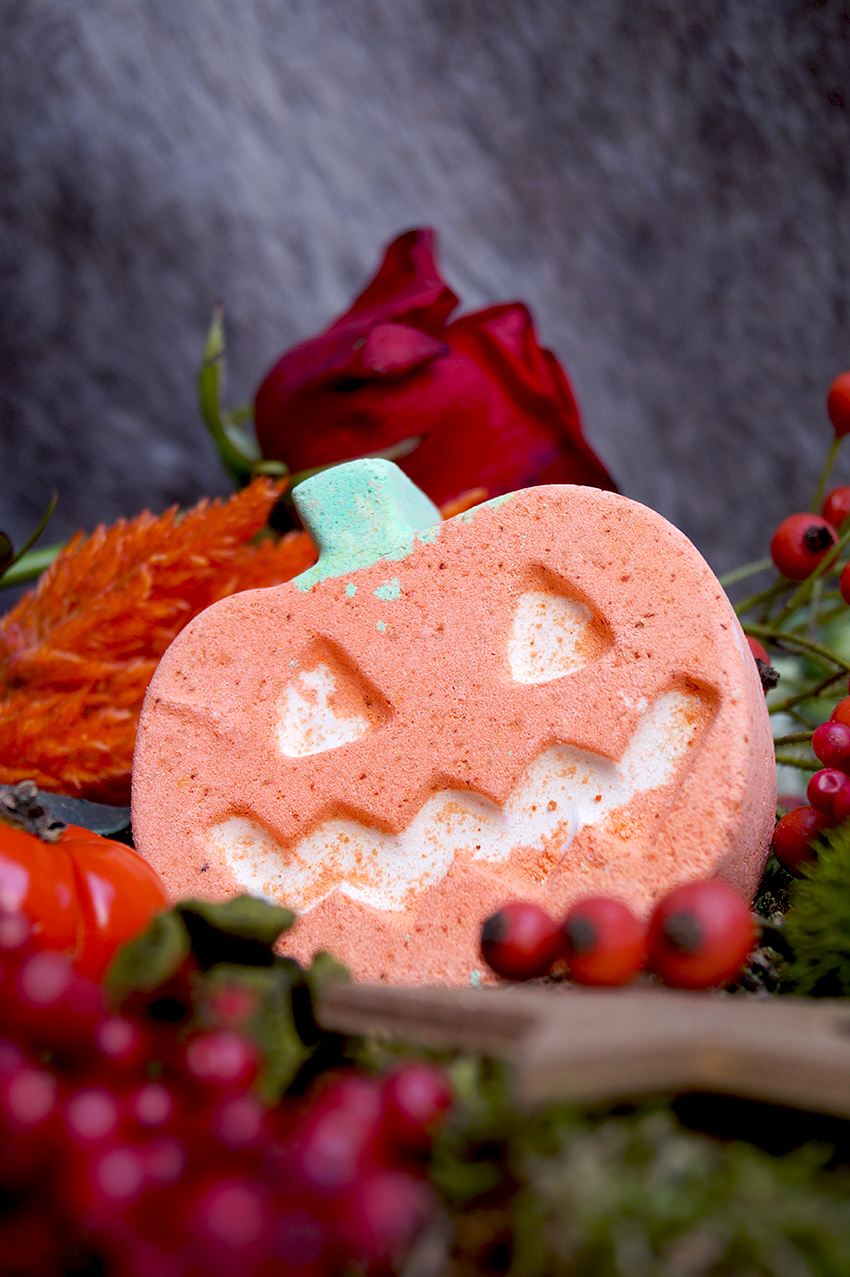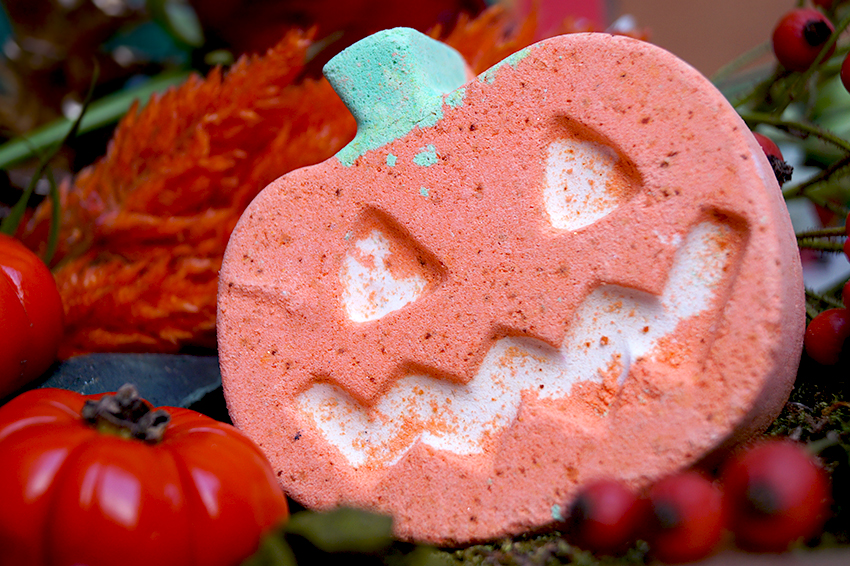 What is it?
Ingredients: Sodium Bicarbonate, Citric Acid, Organic Pumpkin Powder, Perfume, Cream of Tartar, Cinnamon Leaf Oil, Lime Oil, Sweet Wild Orange Oil, Sicilian Red Mandarin Oil, Water (Aqua), Sodium Coco Sulfate, Dipropylene Glycol, Luminescent Zinc Sulfide, Cocamidopropyl Betaine, *Eugenol, Hexyl Cinnamal, *Limonene, Colour 47005, Colour 14700, Colour 19140, Colour 42090
Lush Punkin Pumpkin Bath Bomb costs £4.95 / $6.45 and is part of the Halloween range. This cute pumpkin has a face that is glow in the dark, which I think is a cool addition to an already fun looking bath bomb. It's one of the 4 bath bombs from the Halloween range. It contains pumpkin powder, which is rich in vitamins A, E and C. This also contain enzymes and AHAs that exfoliate the skin for a healthy glow. Punkin Pumpkin also contains cinnamon leaf oil (stimulates blood flow and warms the skin), lime oil (removes dead skin cells, ensures glowing and toned skin), orange oil (lifts the spirits, is toning and astringent), and mandarin oil (refreshes, has a brightening effect).
Initially, I couldn't really figure out what Punkin Pumpkin smells like. It doesn't have a very strong aroma, and upon giving it a good sniff, I can smell all kinds of notes. I smell something sweet, with a fresh, citrusy layer, but I also smell something spicy, probably the cinnamon leaf. It's a nice scent, though! It's quite neutral actually. It reminds me of Hot Toddy, but lighter and less spicy. However, it's the cinnamon leaf that makes this bath bomb perfect for colder, dark days.
Play the video in 2160p quality and on full screen for the best experience! The video has been sped up.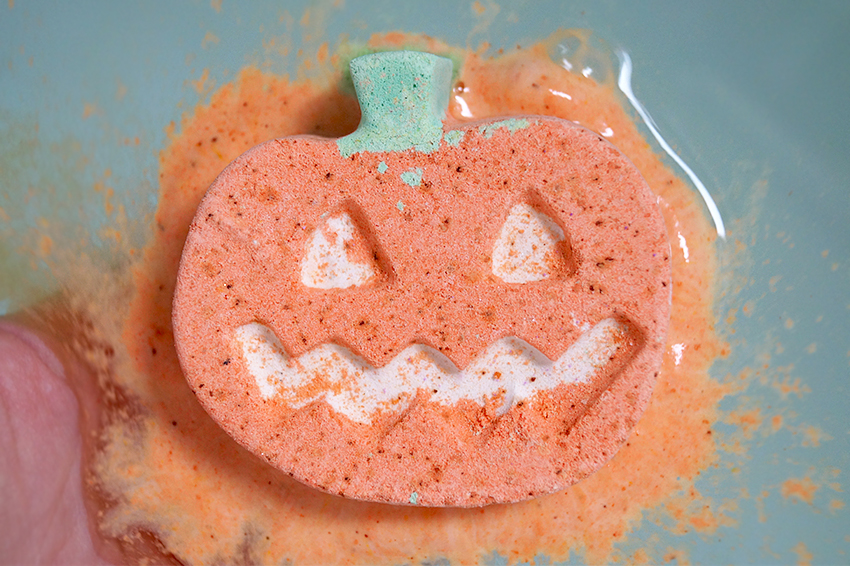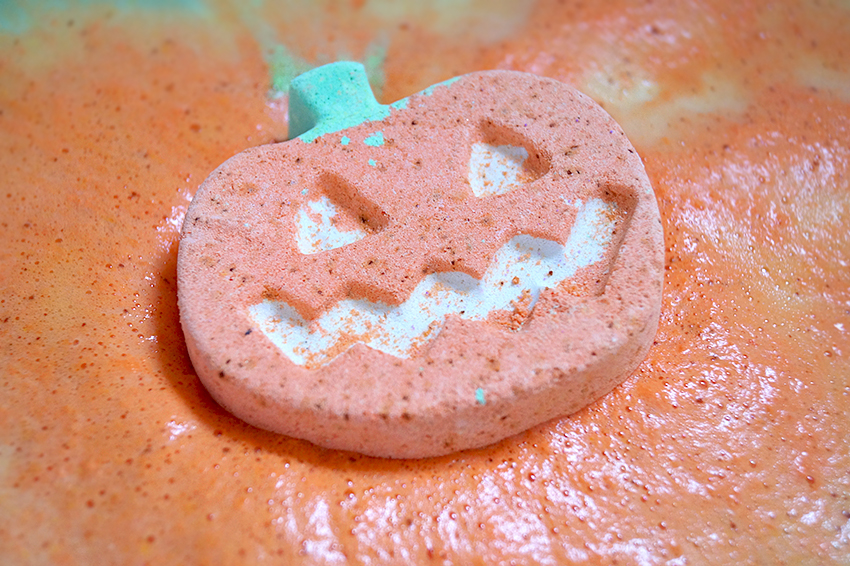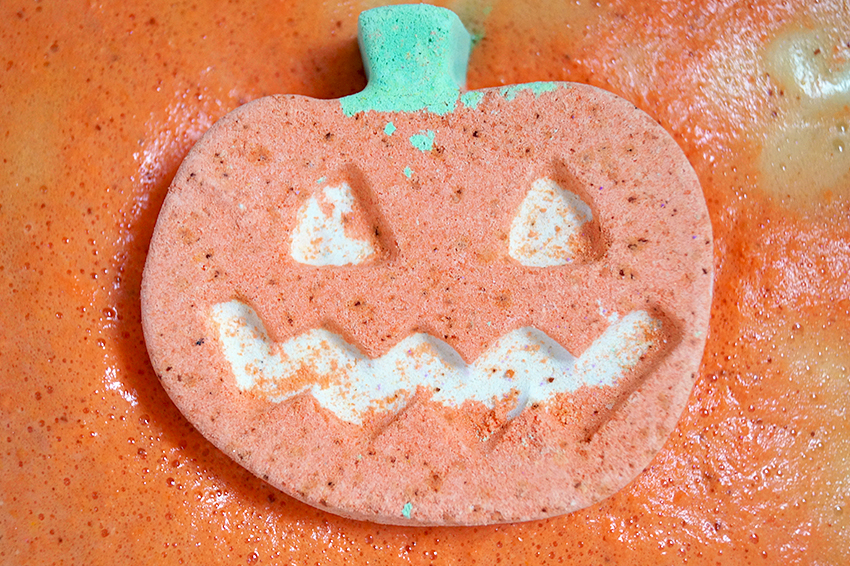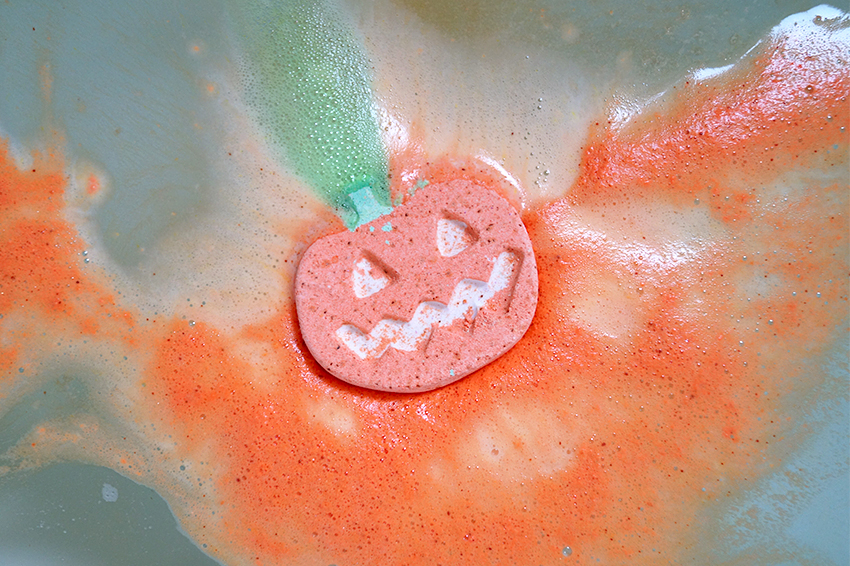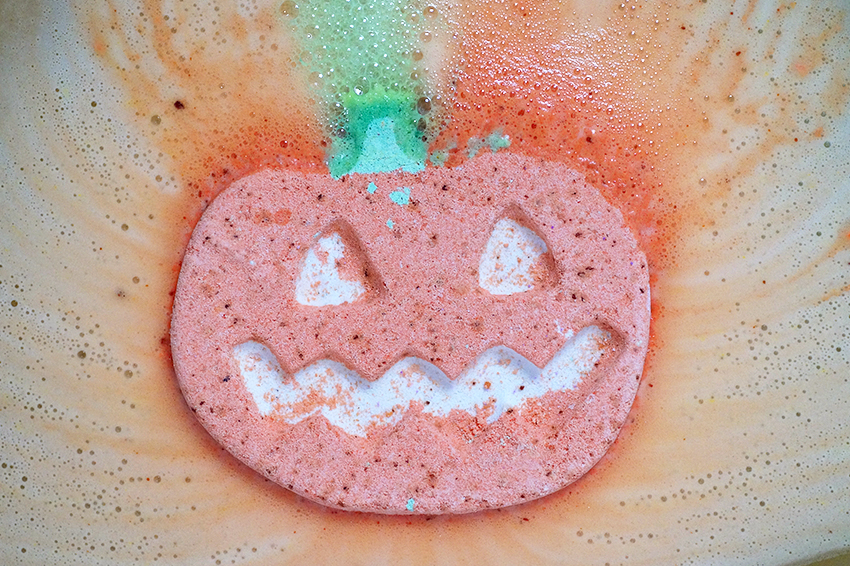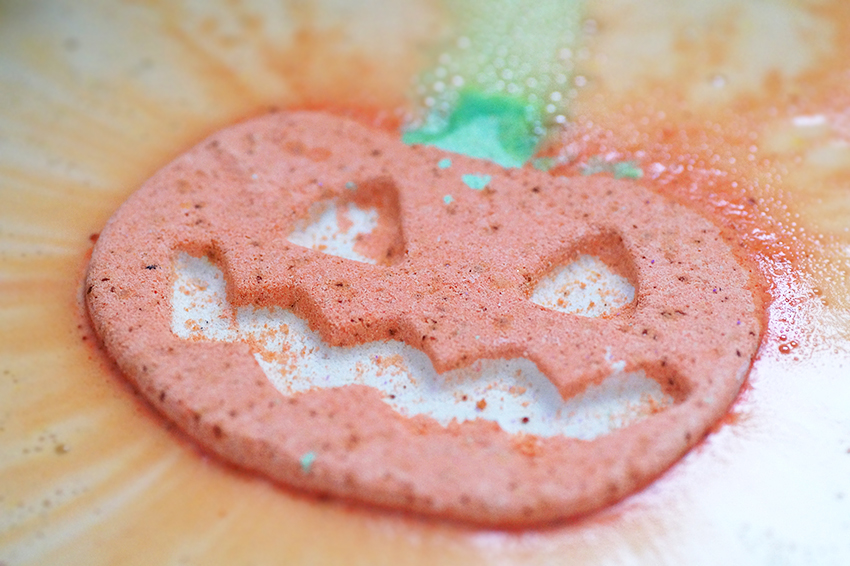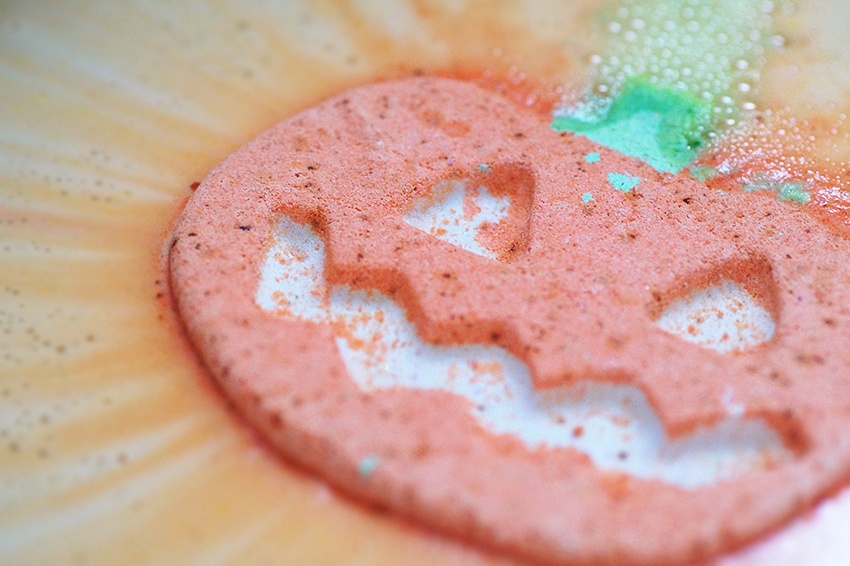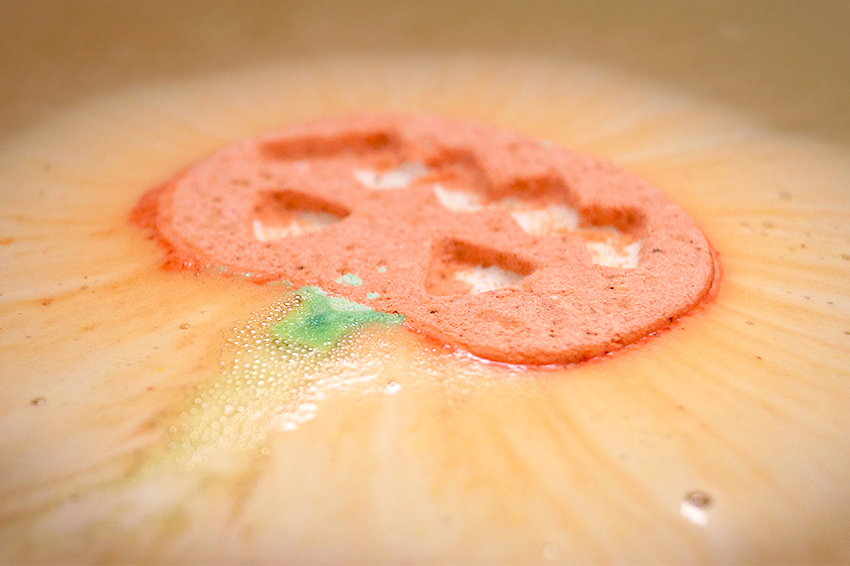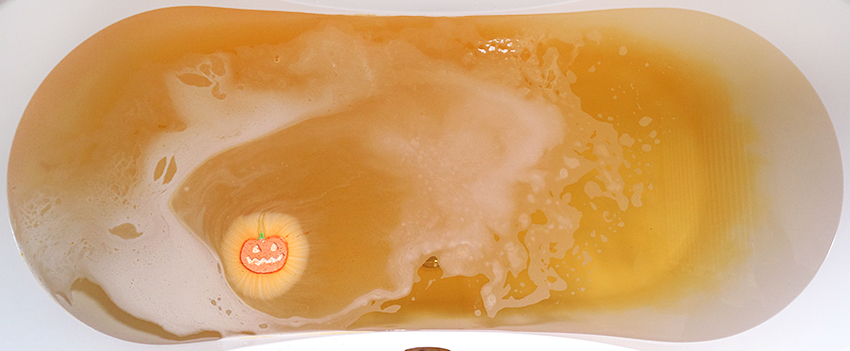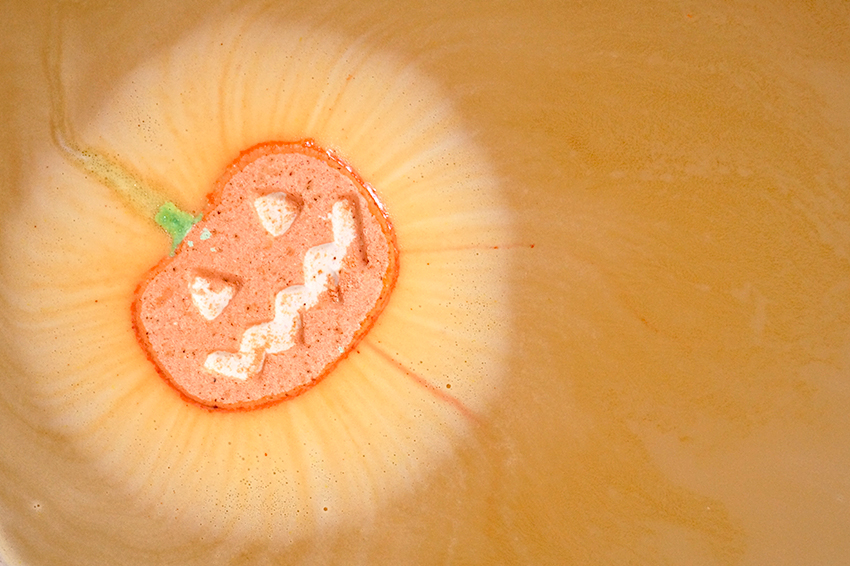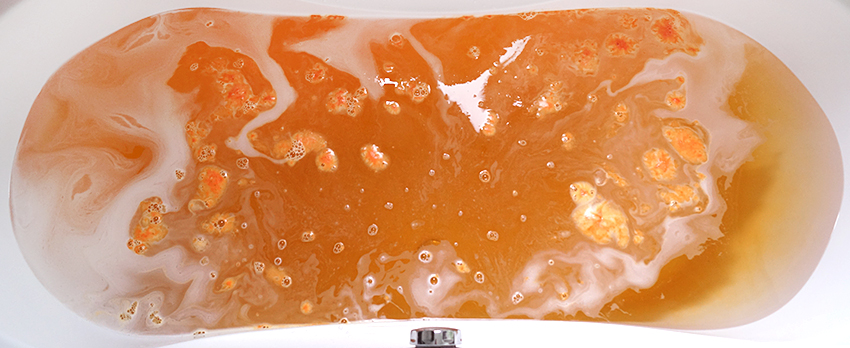 What do I think?
When it hits the water, orange swirls are being spurted out immediately and some green foam coming from its stalk. When I let go off the bath bomb, it lays on the surface, floating through the bath. Everywhere he goes he leaves trails of orange froth, which eventually blends with the water and colors the entire content of the tub. Besides orange colors, I can also spot the pumpkin powder in the water — small, black dots sinking to the bottom. The water gradually changes from yellow to orange, and ultimately you're left with a gorgeous, deep orange shade. Like you're bathing in Fanta Orange. Not complaining though, that shit is delicious.
The only pity is that I could barely smell anything while bathing. The scent was not present, unfortunately. The bath bomb did make my skin a little softer, though. I also enjoyed the beautiful, bright orange color of the water, but.. that's all. This bath bomb isn't a highlight, but it makes for a nice bath. Maybe I'll grab a few in the sale, combing it with another spicy bath bomb.

Lush Punkin Pumpkin Bath Bomb costs £4.95 (England) / $6.45 (USA).