Review: Lush Butterbear Shower Jelly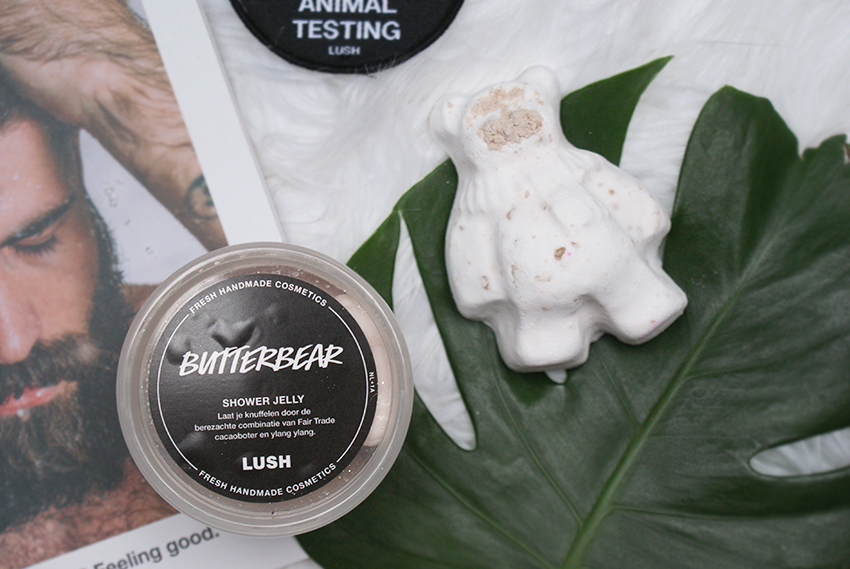 Somehow I am hooked to the shower jellies from Lush, while I never actually use them. Therefore, I promised myself not to buy any more jellies, but when I saw this one with a 50% discount, I just had to have it. The scent wasn't unfamiliar — I've had the bath bomb often. I decided to just give it a go. If you're curious about how I like it, keep on reading.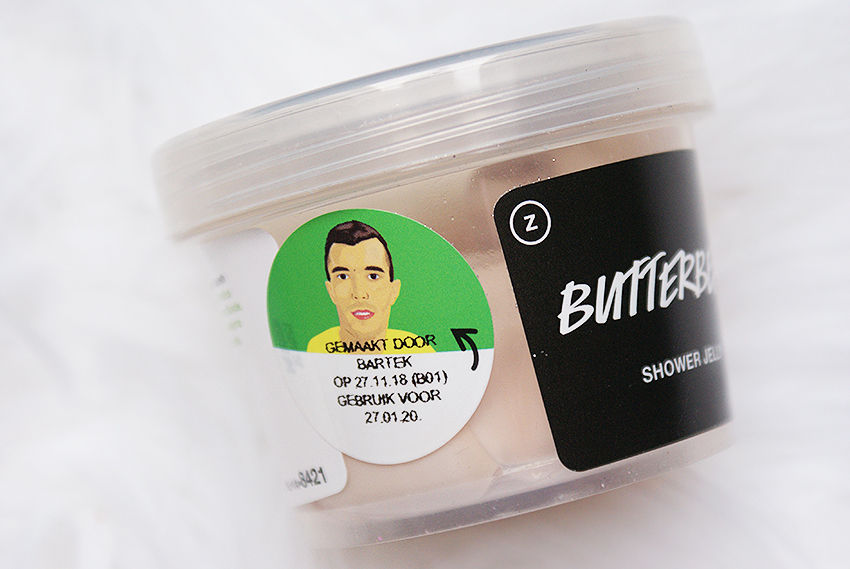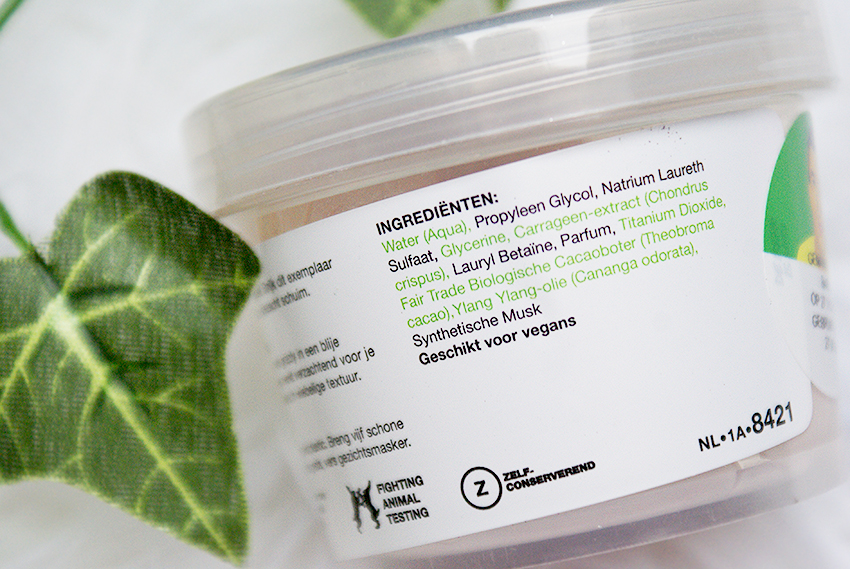 What is it?
Ingredients: Water (Aqua), Propylene Glycol, Sodium Laureth Sulfate, Glycerine, Carrageenan Extract, Lauryl Betaine, Perfume, Titanium Dioxide, Fair Trade Organic Cocoa Butter, Ylang Ylang Oil, Synthetic Musk
Lush Butterbear Shower Jelly costs £3.95 and weighs about 65 gram. It's past of the Christmas range. Unlike other jellies, this jelly actually has the shape of a little bear. It's actually hilarious how that looks like, when you take off the lid. It's like he's a sad depressed blob who ate too many chocolate bars and is now doubting all his life choices. Boy, does that remind me of.. me.
Butterbear has the same scent as its bath bomb version, which is warm, sweet and creamy. I can also smell chocolate, but not in a dominant way. It's actually a very nice touch to the jelly. The warm and creamy scent fits this season very well, making it great for using it when it's this cold outside, as the scents will definitely warm you up. It contains glycerine, carrageenan extract and organic cocoa butter for a hydrated and soft skin. The ylang ylang in the jelly gives the scent a floral touch.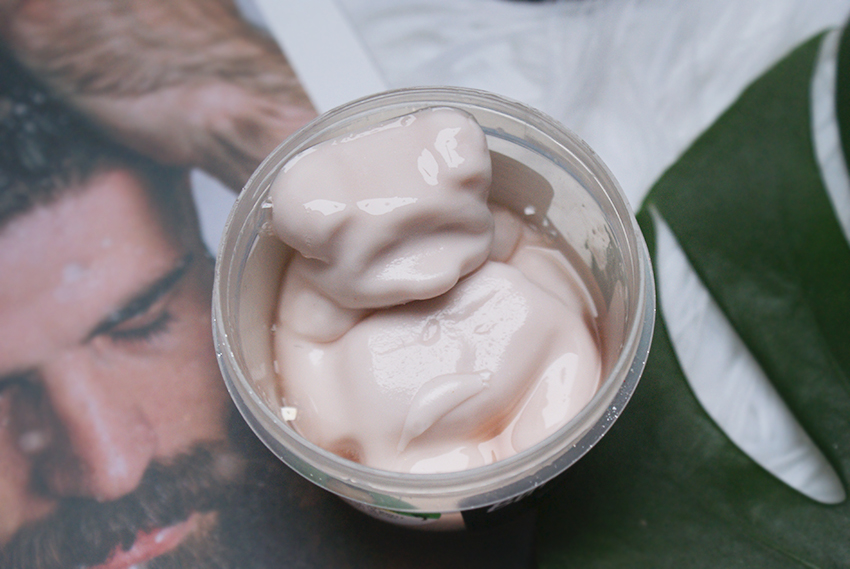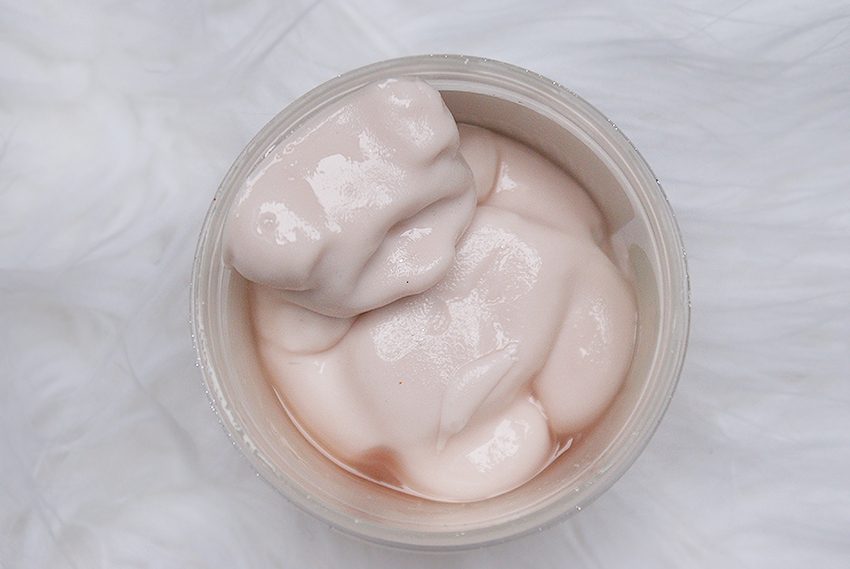 When you're 5.9″ and trying to take a bath in a cheap hotel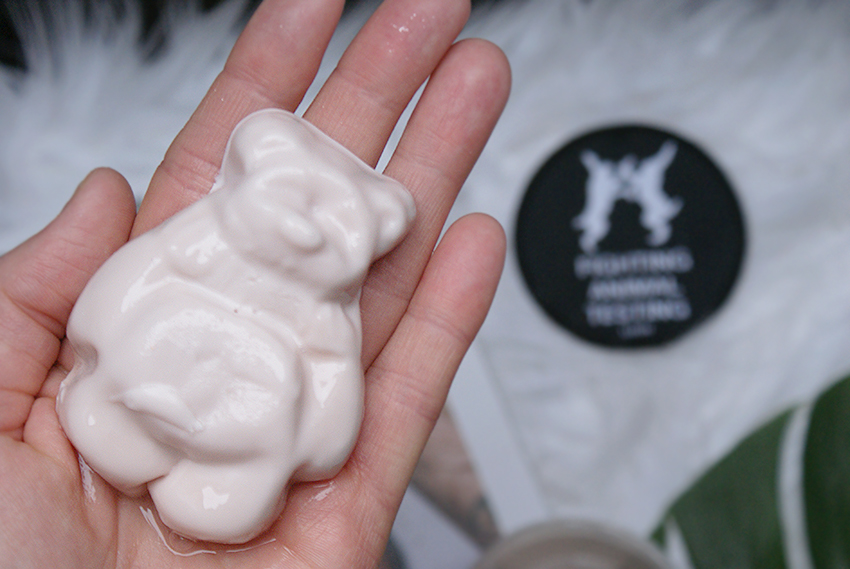 What do I think?
Butterbear jelly is a bit easier to use, since it has a shape that's easier to hold. You can use tear off a piece, but I find that way to be very inconvenient. It just keeps flying through the whole shower, resulting in me picking up the damn pieces of the slippery floor. So I just grab this bear by its throat and start smothering it across my body. It lathers pretty quickly and is not very difficult to hold on to the jelly, fortunately.
The warm cocoa notes hit you pretty quick, too bad it didn't lingered on my skin for a second. As a test, I rubbed the jelly on one arm, I left my other arm unused. After showering I pat the skin dry, the skin does feel a bit more hydrated and smooth, but this feeling didn't last long. After two hours, my skin was in the same condition as before — dry and flaky at some places. Not exactly what I hoped for, seeing as Butterbear Bath Bomb is very moisturising.
Well, I'm not really positive about the outcome. I mean, it's fun to use and all, but it does absolutely nothing for my skin. It's a shame, because the scent is great, and for kids this jelly is great to play with. Just don't buy it for its hydrating properties.

Lush Butterbear Shower Jelly was part of the Christmas 2019 range.