Review: Lush Golden Egg Bath Bomb Melt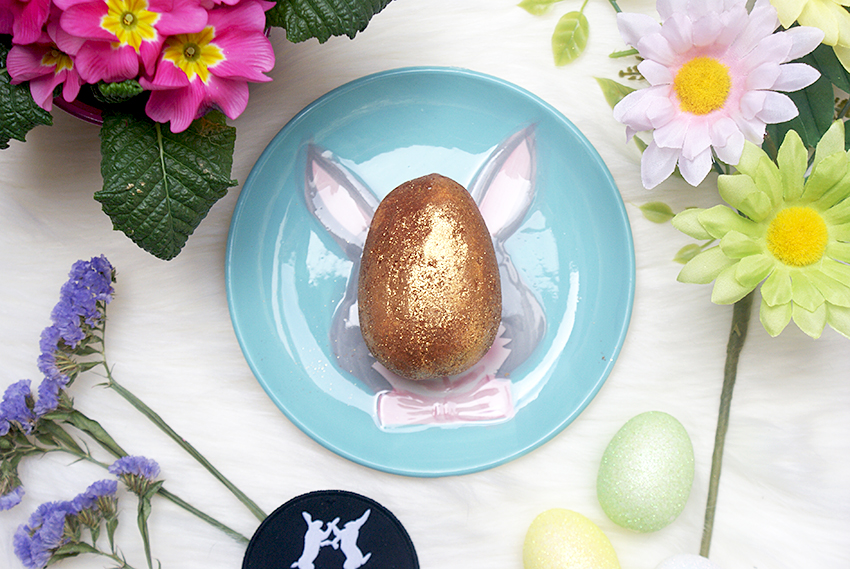 I can't believe that this is already the last bath bomb from the Easter collection that I will be reviewing! This glittering egg is a bath bomb, but it's also a bath melt. The result: a bath full of glitter, you full of glitter, everything full of glitter. I could not have wished for a better bathing session. Anyway, let's find out what this bath bomb looks like in the tub!
If you're curious, keep on reading.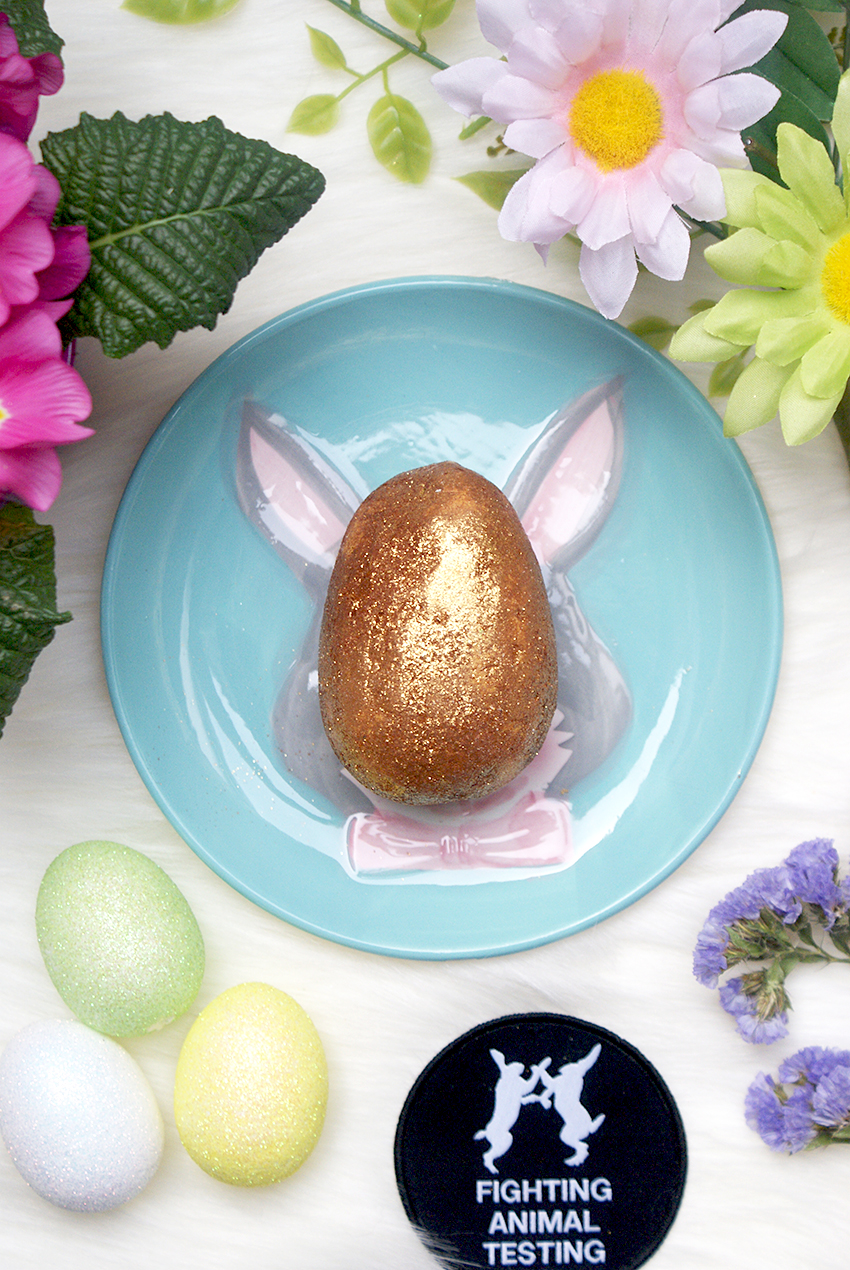 What is it?
Lush Golden Egg Bath Bomb Melt costs £4.95 / $7.95 (edit: prices in 2020 are now £5.95 / $7.95) and is part of the Easter range. The name of this product says it all — it's a bath bomb that also melts, and is shaped liked an egg, covered in golden glitters. If you order it in the webshop, and you receive your package, then prepare yourself for opening it.. the Lush products in The Netherlands are being sent naked, no packaging. So everything is covered in glitter. The box, the other products, you. If I would be cremated right now, there would be no ashes left but glitters. But hey, at least I'm biodegradable.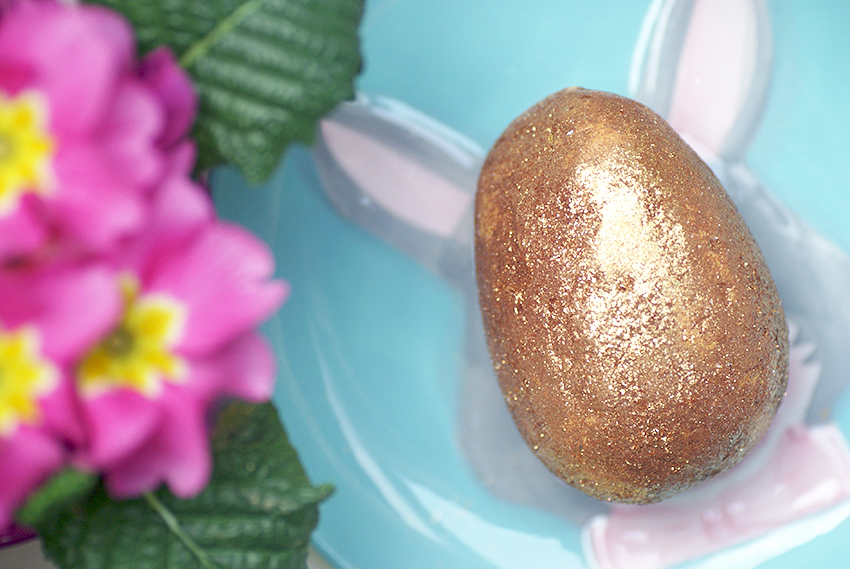 What's in it?
Golden Egg contains many butters and oils. It's therefore known for its enormously moisturizing properties. Cocoa butter, Brazilian orange oil, bergamot oil, olive oil, almond oil and gardenia extract — looks good. The glitters are made of synthetic fluorophlogopite, a biodegradable type of glitter. It's really like a glitter-chicken layed this egg. However, this is only the outer layer, once it's melted off, you have a yellow bath melt left.
The scent is delicious — honey and orange notes. There is no actual honey in it, so it's vegan! It shares its scent with Honey I Washed The Kids — one of the most delicious scent families by Lush. The scent is warm, but you can also smell the fruity orange in it. I also think Golden Egg smells more creamy and buttery than other Honey I Washed The Kids products, making it even more delicious. I keep sniffing this egg. Just don't hold it too close to your nose while sniffing, otherwise it looks like you've been snorting glitter. Prettyyy awkward when you're walking the dog after half an hour, with glitters under your nose.
Play the videos in 2160p quality and on full screen for the best experience!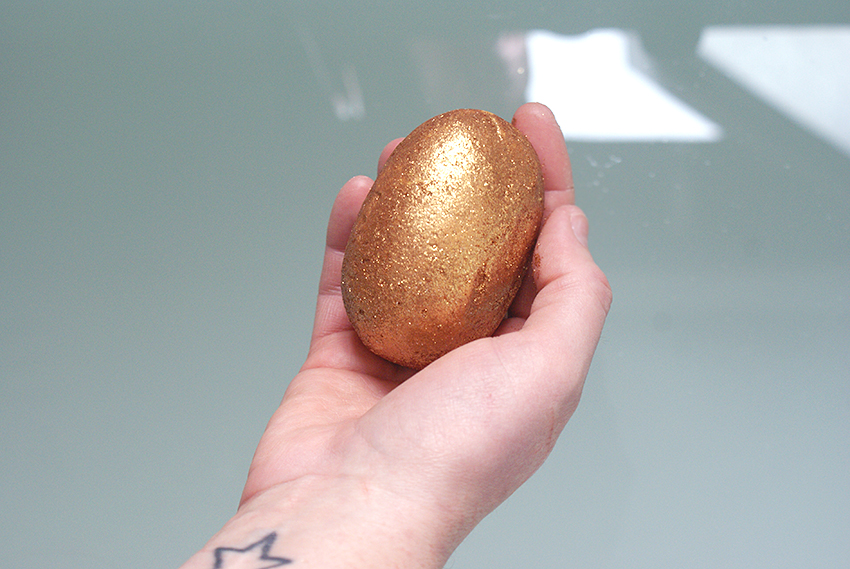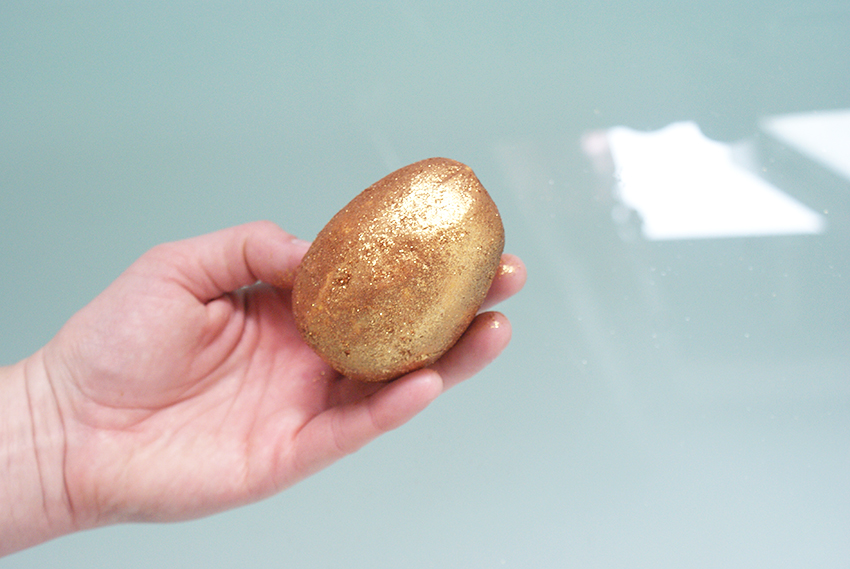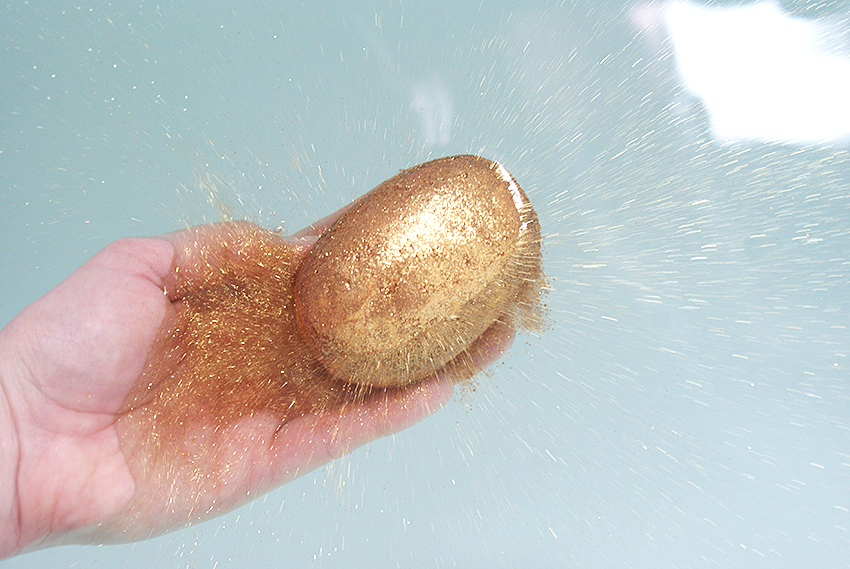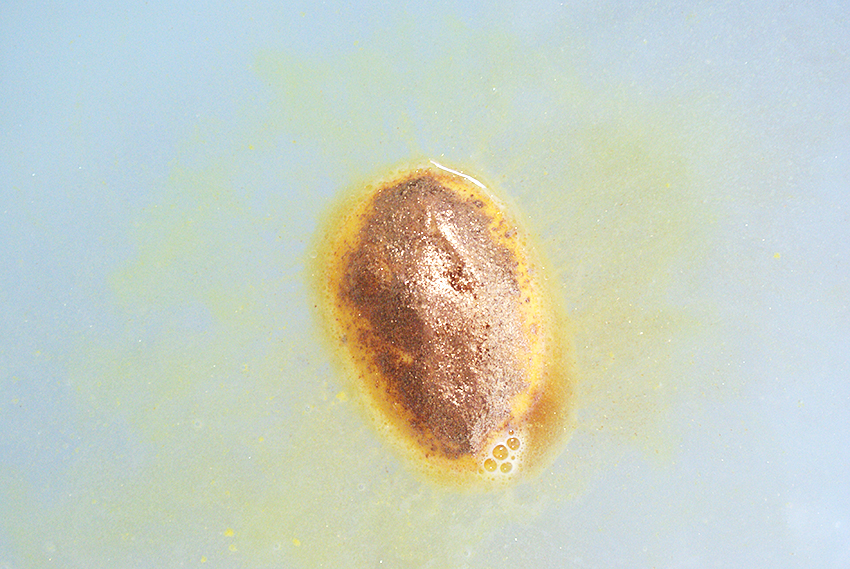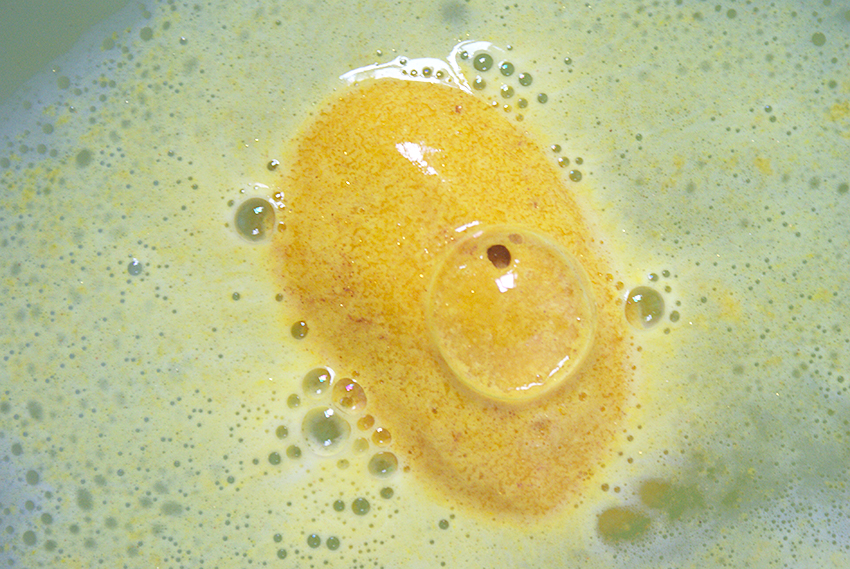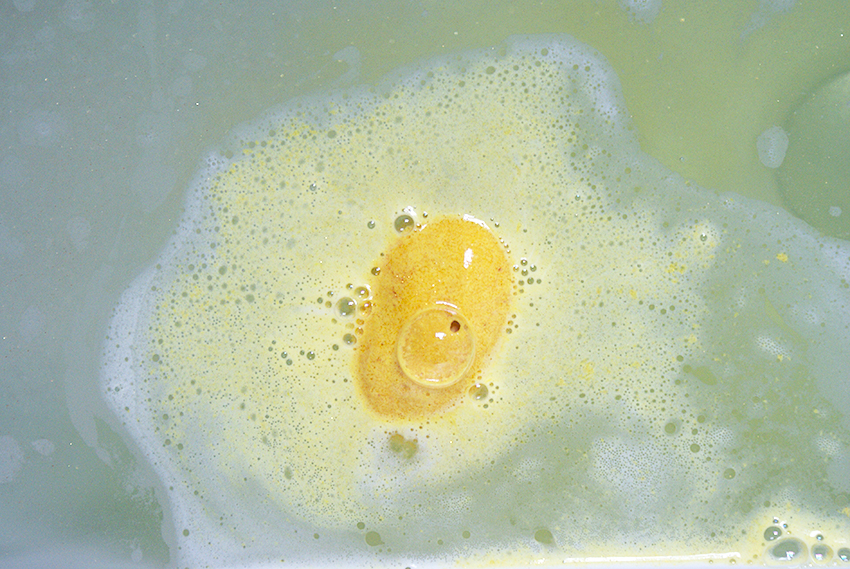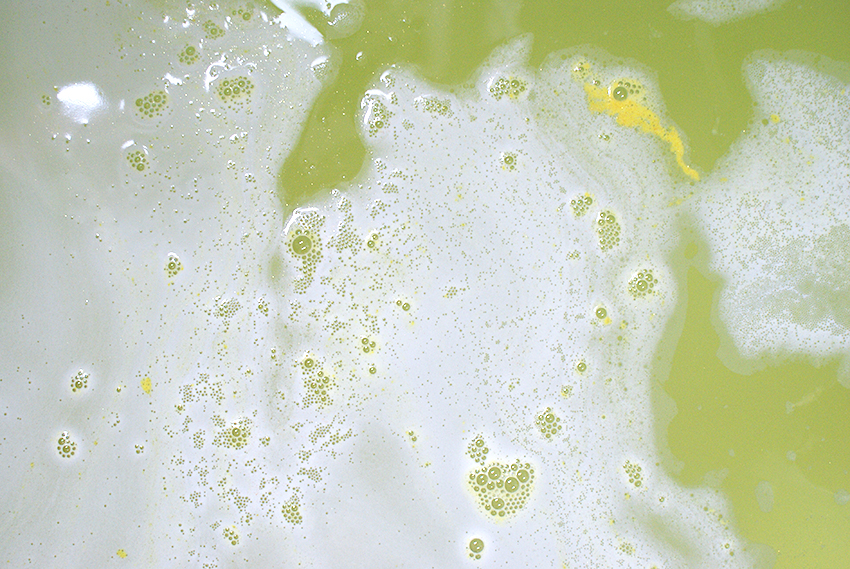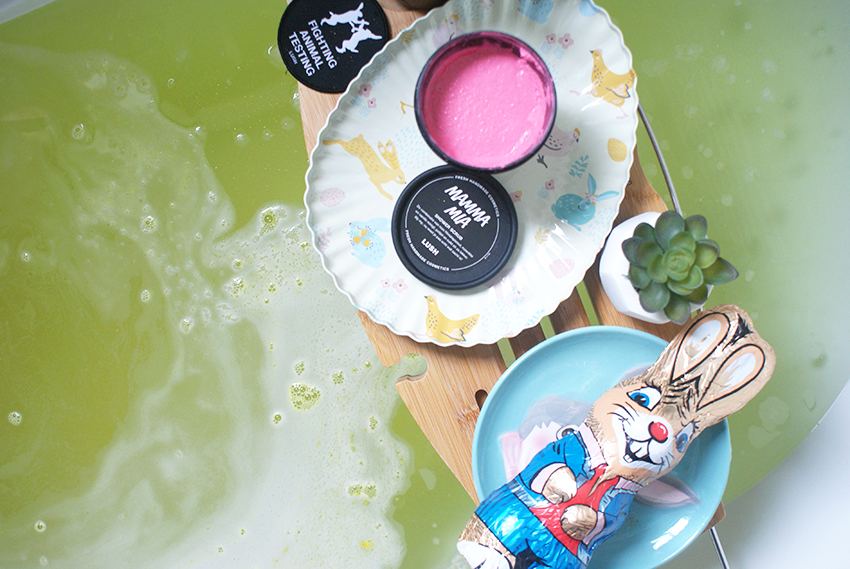 What I think?
Upon hitting the water, the glitter is being spewed in every direction. As the outer layer of glitter spreads thoughout the water, Golden Egg transforms into a yellow egg that looks creamy and buttery. It floats through the bath, turning the water into a yellow shade. I hoped for a more golden shade, but unfortunately it just becomes yellow. After floating through the bath for a few minutes, he starts spinning. Ah, there is the bath bomb part I was wondering about! The fizzing core lasts a few minutes before dissolving completely.
The water is beautiful, all I can see is golden lustre. The color of the water itself isn't that aesthetic, but the lustre makes up for everything. I can also spot the oils floating at the surface! Because of that, my skin feels incredibly soft afterwards. It's nourished, rejuvenated, soft, has a beautiful glow. This really is one of the most hydrating bath bombs that Lush has. Too bad it's only part of the Easter range.
It was a lovely bath, my skin felt soft and hydrated for hours afterwards. But the thing with these buttered bath bombs is that the combination of cocoa butter and glitter leaves a greasy, sticky layer on my bath. You should be able to clean this pretty easy but some warm water and a scourer, but still. I did look like a stripper when exiting the bath, but who cares. I'm a fabulous b*tch now! Edward Cullen, move over.

Lush Golden Egg Bath Bomb Melt costs £4.95 (England) / $7.95 (USA).