Review: Lush Coco Loco Shower Oil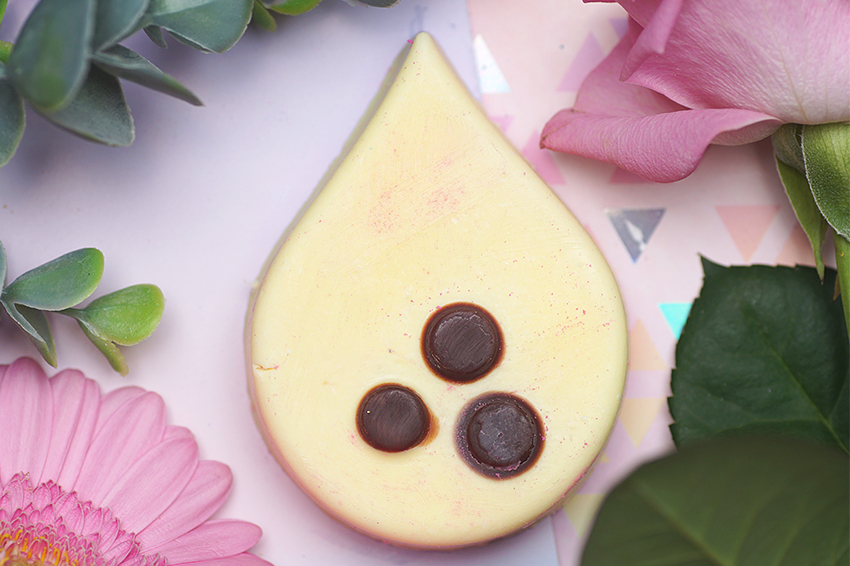 I've been loving the shower oils lately. They make my skin nourished and soft, without leaving a greasy layer. Even though it's hotter than hell currently, my skin always tends to get dry and flaky. Let's bring out the shower oils! Today I'll be reviewing Coco Loco, which has the perfect scent for these sunny days.
If you're curious about this product, make sure you keep on reading!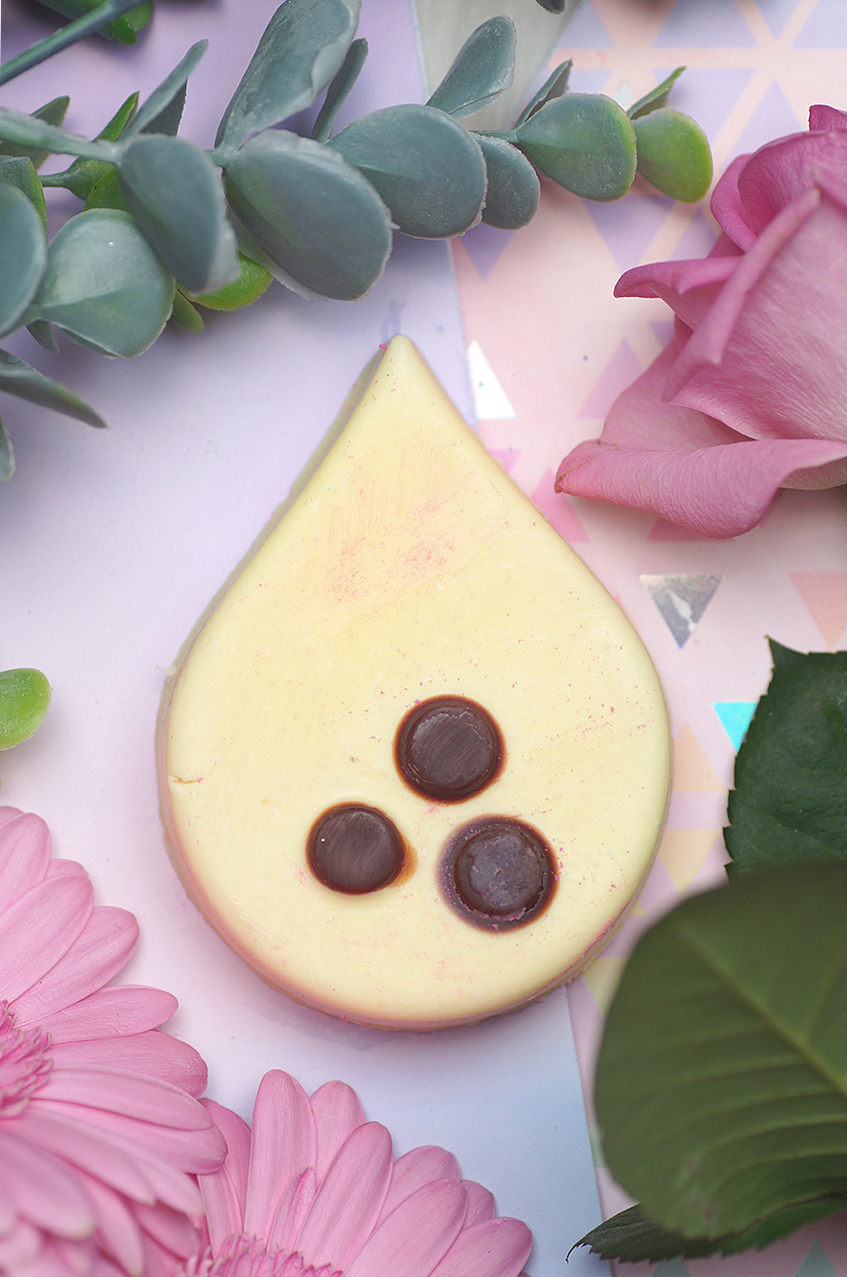 What is it?
Lush Coco Loco Shower Oil costs £5.00 / $7.95 for 50 grams and can be purchased at the Lush Labs this month. Coco Loco is a shower oil — just take it with you into the shower and let its butters and oils melt on your skin. It will mildly cleanse your skin and hydrate as well. It's suitable for sensitive skin. You can use it after a shower gel or just use a shower oil alone. After showering, just pat the skin dry and enjoy a soft and hydrated skin. Besides Coco Loco you also have the Argan Dragon shower oil and Minomisoma shower oil. Both are available online, as part of the Summer range.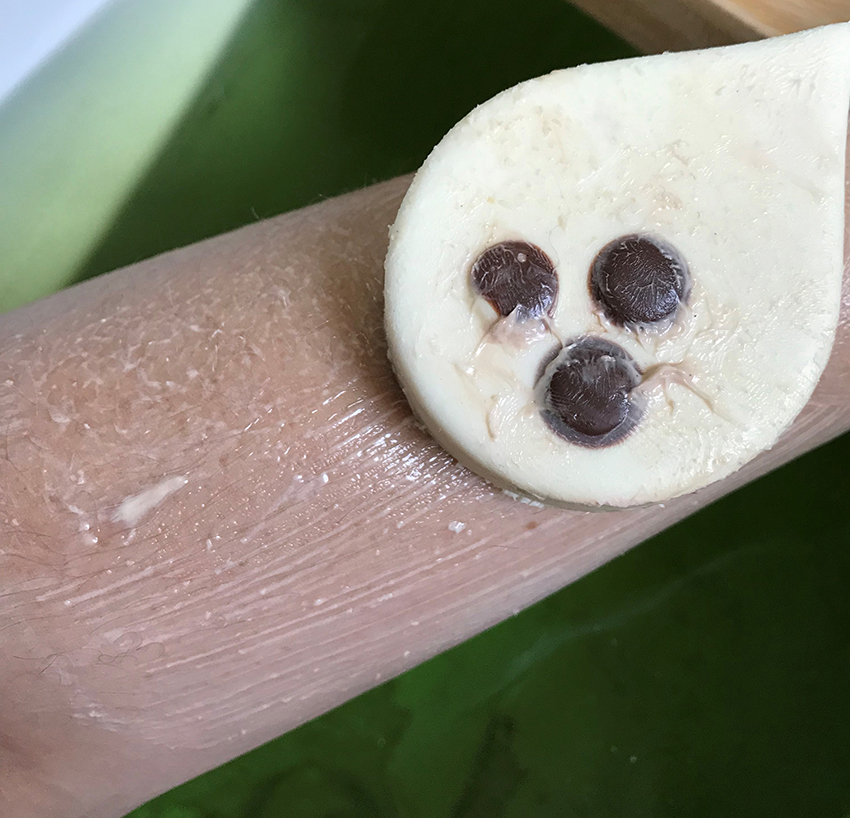 What's inside?
Ingredients: Fair Trade Organic Cocoa Butter, Extra Virgin Coconut Oil, Cocamidopropyl Betaine, Sunflower Wax, Coconut Flour, Perfume, Coconut Cream, Brazilian Orange Oil, Coriander Seed Oil, Lemongrass Oil, Titanium Dioxide, Cocoa Powder, Benzyl Alcohol, *Citral, Coumarin, *Limonene, *Linalool
All the shower oils have cocoa butter as a main ingredient. It makes the product melt slightly and it's incredibly hydrating and softening. Furthermore, Coco Loco contains coconut oil, sunflower wax, coconut flour, coconut cream, orange oil, coriander seed oil, lemongrass oil and cocoa powder. Of course coconuts are known for their tropical scent, but they're also very softening, moisturizing and soothing. Coconut flour is a gentle exfoliant and absorbs excess oil. Brazilian orange adds a fruity, uplifting scent, but it's also anti-inflammatory and antiseptic. Coriander seed oil is stimulating, warming and antibacterial. Lemongrass oil is a very bright scent, but also has antiseptic, toning and deodorising properties.
All of these ingredients create a tropical, warm coconut scent. The scent resembles Big Calm shower jelly a lot! The coconut scent is really strong, hence the name, so if you don't like the scent of coconut (like me 👀) then you'd better skip this shower oil. It's warm, it's tropical, it's creamy — it's a sunny holiday on a Bounty beach.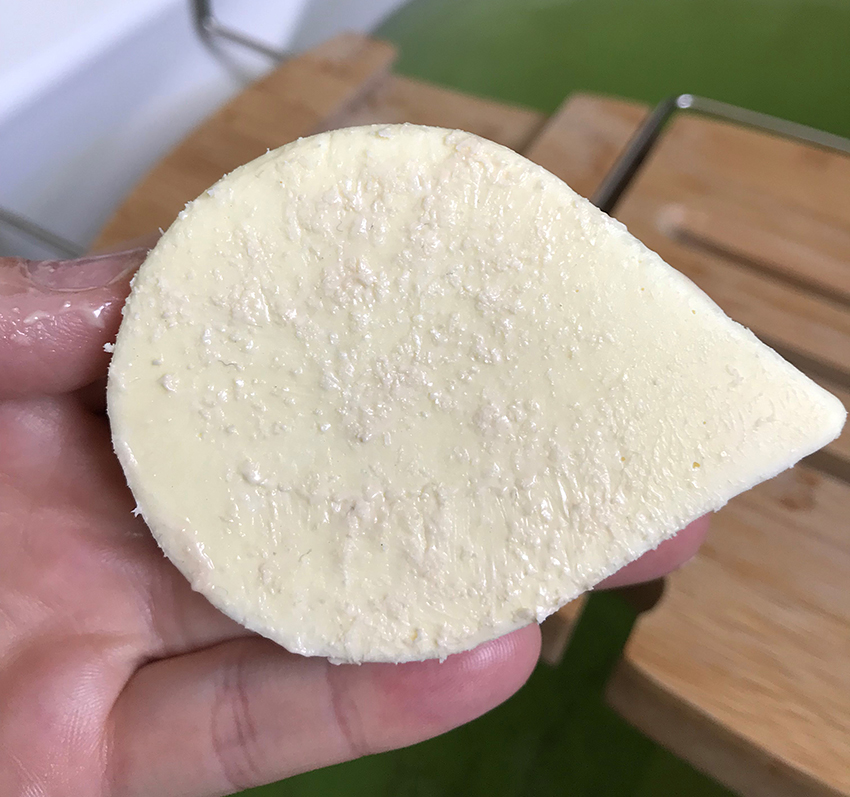 What do I think?
The shower oil melts pretty quickly when I slide it across my skin. The butters and oils coat my skin, and I also make sure I massage them onto the skin. Make sure you don't hold the shower oil under the running water, to avoid wasting product. Also, try not to use too much of the product, as it will only make your skin greasy afterwards. When you're done using it, put the shower oil somewhere to dry. Pat your skin dry and you're good to go!
Just like the other shower oils, my skin is insanely hydrated and soft. This velvety layer stays on my skin for the entire day and the tropical coconut scent lingers for hours. It takes a whole 24 hours before my skin is getting dry and flaky again, which means I use the shower oils every morning for a lovely, nourished skin throughout the day. The only downside for me is the coconut scent, but I'm happy to stick with Minamisoma, Argan Dragon or Carrot. Although the shower oils tend to discolor really quick, they last a long time. If they shrink too quick, then you probably use too much, or it gets too wet. All in all the shower oils are a product I would really recommend to everyone!

Lush Coco Loco Shower Oil costs £5.00 (England) / $7.95 (USA).