Review: Lush Nana Shower Gel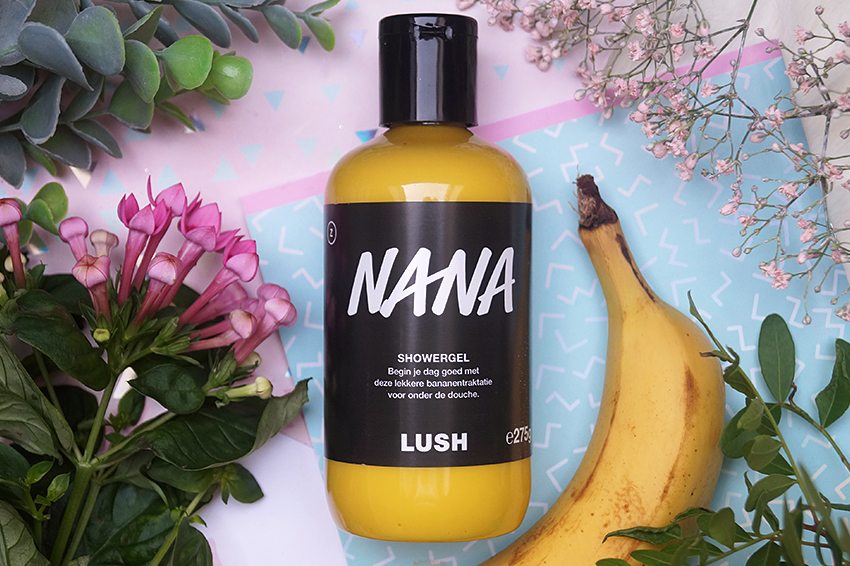 When I heard about the new products, I was incredibly excited — but mostly because of Nana! It was rumored that this yellow shower gel would share its scent with Let The Good Times Roll, the well-known popcorn facial cleanser with scrumptious scent. This was soon confirmed by one of Lush's product inventors — much to the delight of many Lushies, myself included, because Let The Good Times Roll is just such a heavenly scent. When I asked on Instagram which product you'd like to read about first, Nana was in the first place. So, here it is, my review on Nana!
If you're curious about this product, make sure you keep on reading.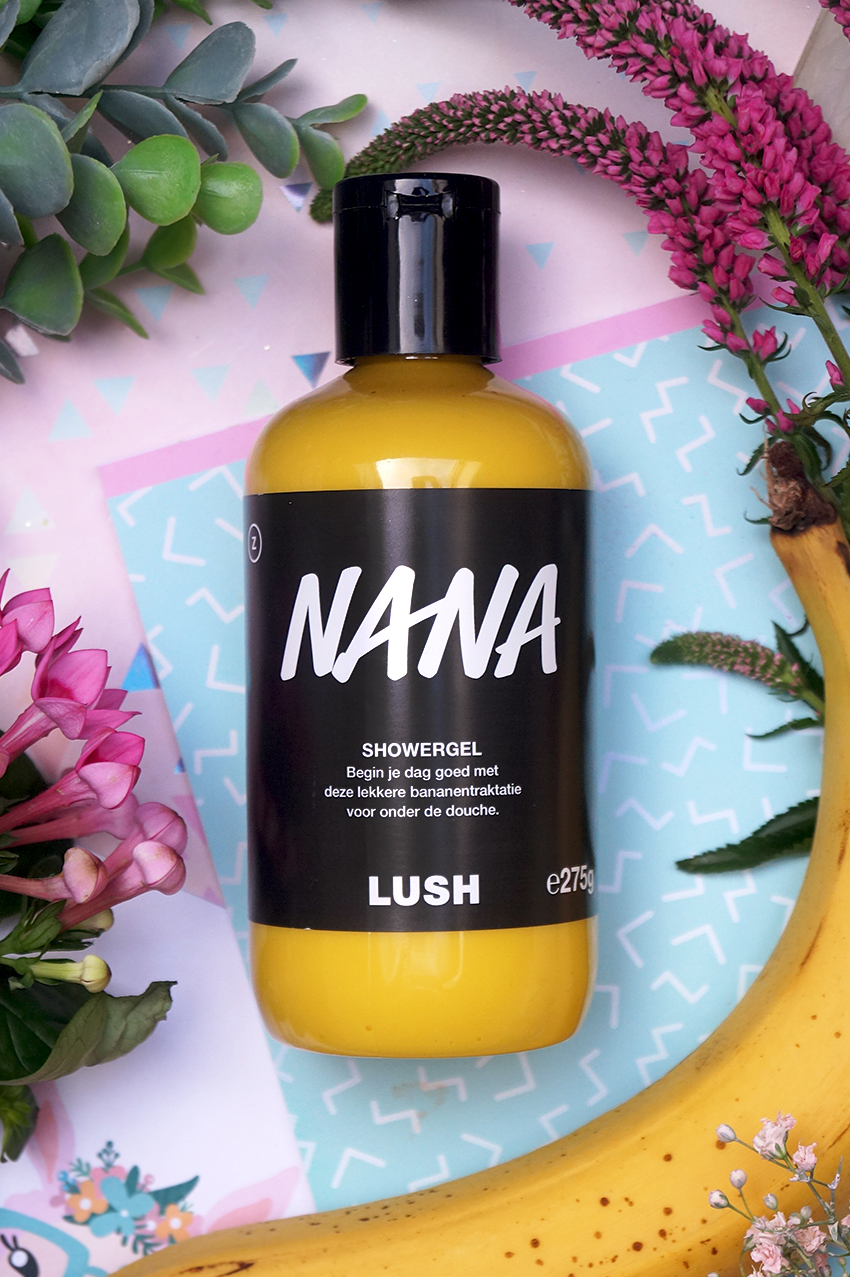 What is it?
Lush Nana Shower Gel costs £12.00 / $24.95 (damn guys!) for 275 grams. There's also 120 grams, 575 grams and 1100 grams. It's also available as a naked shower gel, except in NA I think? I don't see it in the webshop. This shower gel is completely new, together with Almond Blossom. Nana is made with a new sulphate-free and palm-free formula, and is therefore extra soft for our skin. Nana is supposedly to share its scent with Let The Good Times Roll (hence the "you'll be ready to let the good times roll"), — but LTGTR doesn't contain banana. Also, under the product name it says "a rich, caramel cleanse". Okay, but what's the deal here guys? Is it bananas, is it caramel, is it LTGTR? Is it all three? So many questions.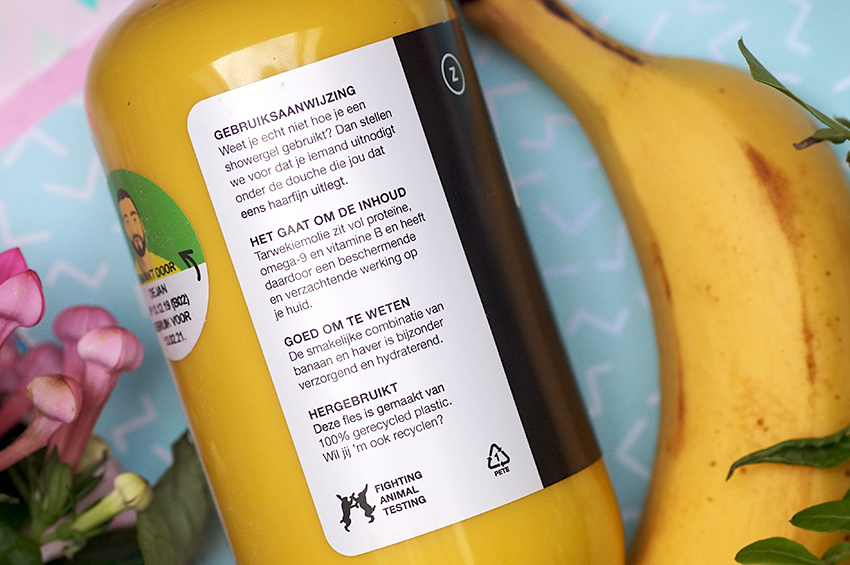 What's inside?
Ingredients: Sodium Cocoamphoacetate, Banana and Oat Decoction, Glycerine (from Rapeseed Oil), Cocamidopropyl Betaine (from Coconut Oil), Propylene Glycol (from Rapeseed Oil), Fine Sea Salt, Perfume, Xanthan Gum, Wheatgerm oil, Titanium Dioxide, Colour 19140:1
Nana contains banana and oat decoction, both are very nutritious and therefore very soothing and softening for your skin. Oats have been used for centuries to treat the skin topically, while bananas are very moisturising — when applied topically they soften the skin, making it supple and pliable. There's some glycerine derived from rapeseed oil, some fine sea salt; which is always a good idea when it comes to soft and cleansed skin. At last, there's wheatgerm oil which is rich in protein, omega-9 and vitamin b and protects and soothes the skin.
Scent
So, let's stick our noses into the bottle and find out what Nana really smells out. For the ultimate comparison test, I have a pot of Let The Good Times Roll next to me. Upon the first whiff, I don't smell banana at all. I smell a rather soft, buttery and subtly sweet dessert smell — like custard or pudding. To my nose, it's not fruity at all, it's a creamy and edible food scent, but also very faint. I don't feel like it really shares its scent with Let The Good Times Roll, it lacks that spicy cinnamon note that adds character to LTGTR. Therefore I think LTGTR smells much better than Nana. Also, the more I smell Nana, the more I catch a whiff of some burnt, something plastic. I don't smell caramel in it as well. No, this shower gel is truly a bit of a disappointment to me. I have to admit, I had pretty high expectations, and I'm used to the Banana scent family by The Body Shop, so compared to that one, Nana is just so.. dull.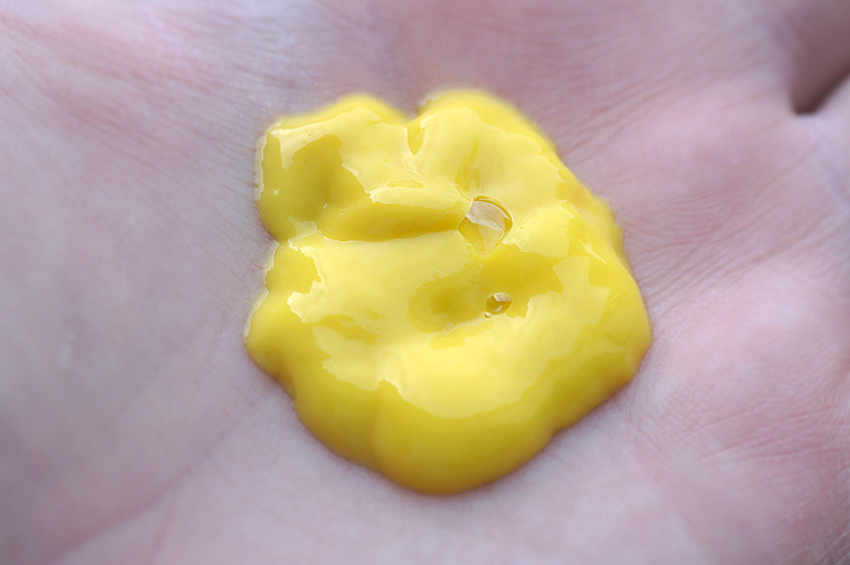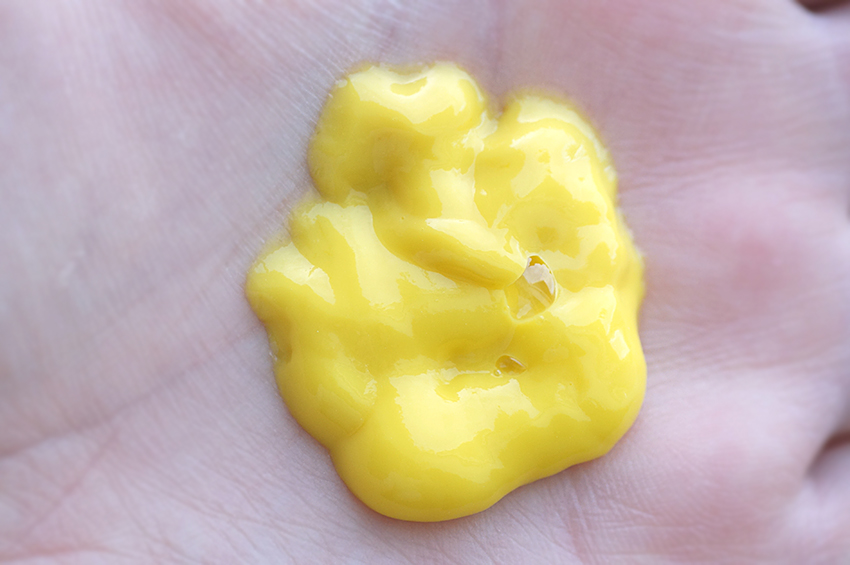 What do I think?
When I'm in the shower, the first thing that strikes me is the consistency of the shower gel. It's not even a real shower gel — but more like a shower slime! The texture is thick, gooey, runny and slimy. Did somebody sneeze?! It's not as thick as the real shower slimes, but it's definitely as gooey and runny. Nonetheless, I love this consistency, it's very easy to massage across the skin, and it will immediately create a rich foam, despite being sulphate-free!
After showering my skin feels amazingly soft and smooth! In terms of hydration, it's not a winner. It does make my skin less dry, but I wouldn't say it's very hydrating. My skin is pretty flaky at the moment, and I can still see the flakes on my skin after using Nana. But I love how soft my skin feels! I don't detect the scent lingering on my skin though, which is a bit of a downside.
Despite the fact that I really like the consistency of the shower gel and the effects on my skin afterwards, I really don't know what to say about the scent. I don't smell bananas, I don't smell caramel and I don't smell LTGTR in it. I don't get it, especially since there's quite some positive reviews in the webshops, saying the scent is "an exact copy of the LTGTR". Is there something wrong with my nose? I mean, the scent is so subtle and soft, that I have to do my best to smell anything at all. It doesn't have that banana sweetness that I was hoping for, and therefore this shower gel won't be getting a permanent place in my shower. I'm curious what you think of Nana, and what you think of the scent, so let me know in the comments!

Lush Nana Shower Gel costs £12.00 (England) / $24.95 (USA).

2 Responses to Review: Lush Nana Shower Gel