Review: Lush Peng Bath Bomb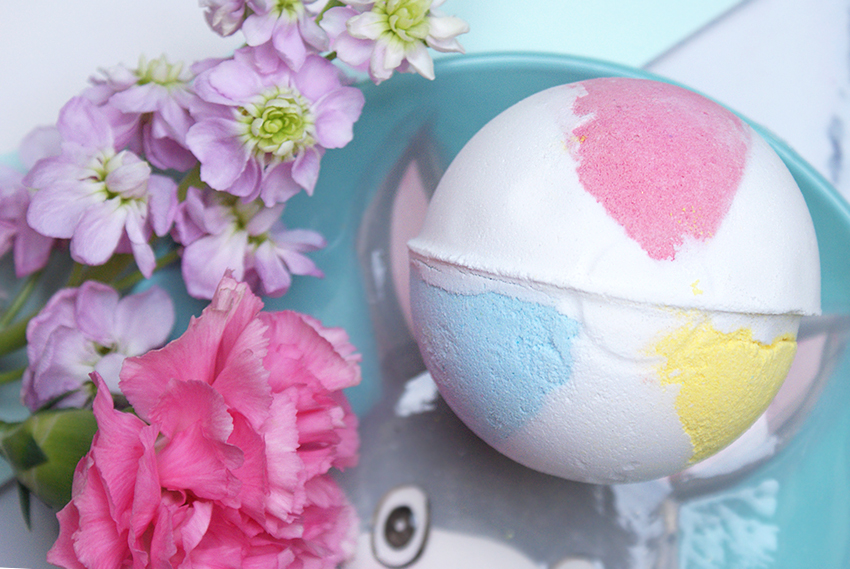 I'm going to the bathroom, and I'm taking with me.. a beach ball. Peng is a brightly colored bath bomb from the Harajuku range, one that immediately appealed to me because of the cheerful colors. As the warm weather is not really coming through in the Netherlands, this bath bomb will hopefully bring us some rays of sunlight.
If you're curious about this bath bomb, then keep on reading.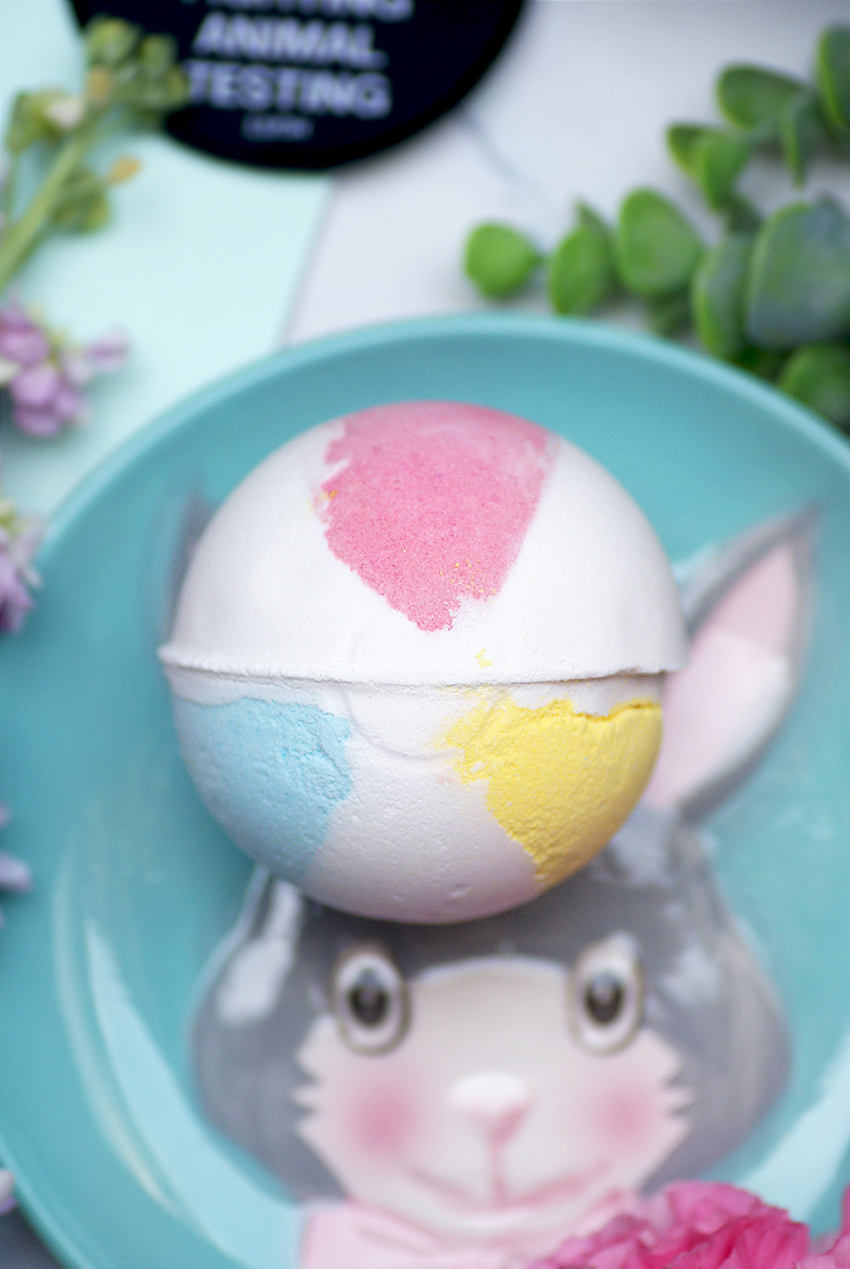 What is it?
Ingredients: Sodium Bicarbonate, Citric Acid, Disodium Lauryl Sulfosuccinate, Rosewood Oil, Styrax Resinoid, Litsea Cubeba Absolute, Sandalwood Oil, Water (Aqua), Propylene Glycol, Dipropylene Glycol, Citral, Isoeugenol, *Limonene, *Linalool, Perfume, Colour 47005, Colour 45410, Colour 14700, Colour 42090:2, Colour 17200, Colour 42090, Colour 45410:1
Lush Peng Bath Bomb costs £5.95 / $7.95 and is part of the temporary Harajuku range, consisting of 54 new, exclusive bath bombs. Peng has some really cheerful colors and is meant to look like a beach ball. Well, they succeeded pretty well with that. However, the smell is different than what you would expect. You'd think it's a fresh, sweet or summery scent, but it's quite the opposite. Warm, floral and very woody. This is more like a sultry and hot summer evening at Tenerife. I'm not a huge fan of the scent, but it is certainly not a miss as well. If you like warm woody scents, you and Peng would be a good match.
Furtermore, Peng contains rosewood oil and sandalwood oil. Yes, that's it. Only those two. A bit boring, right? But let's take this beach ball to the bathroom and see what it's like in the tub!
Play the video in 2160p quality and on full screen for the best experience! The video has been speeded up.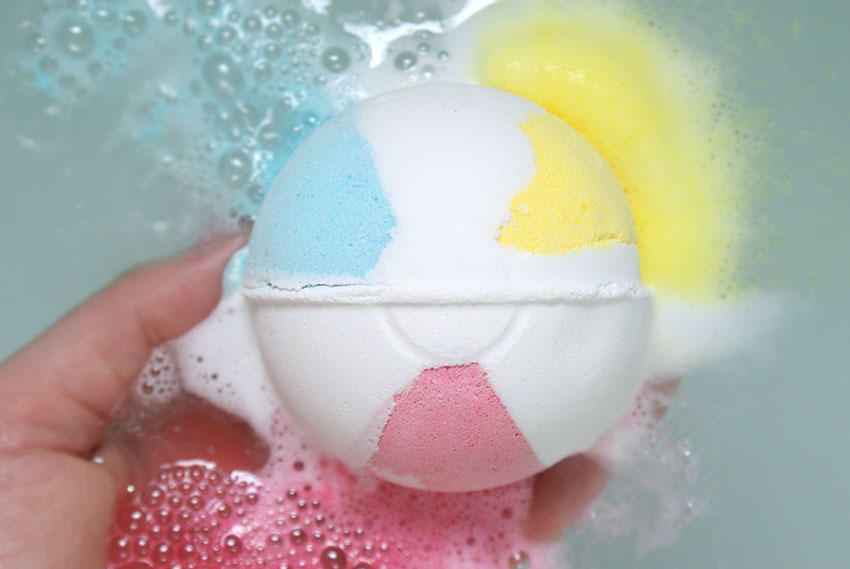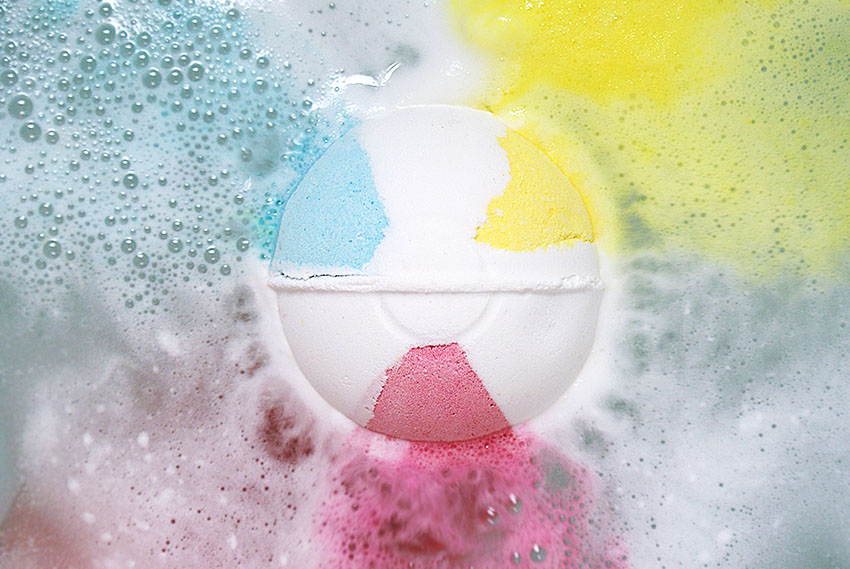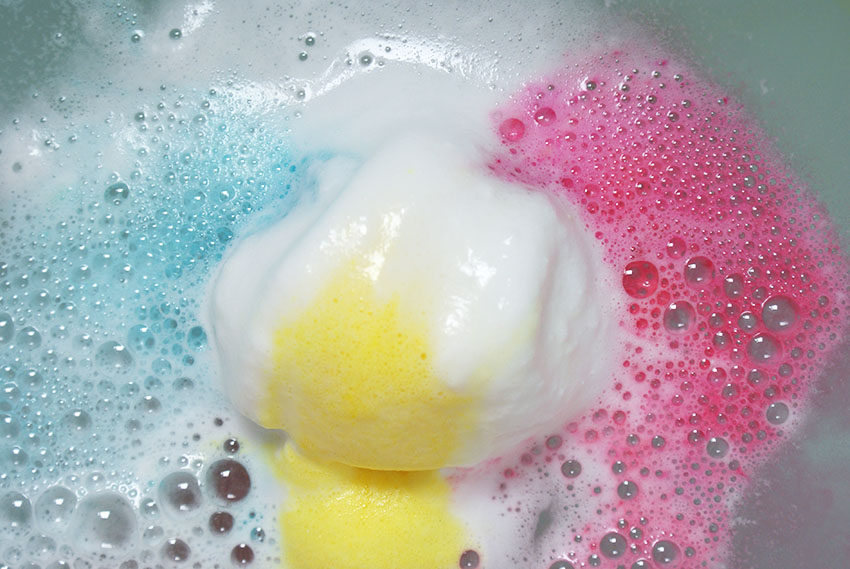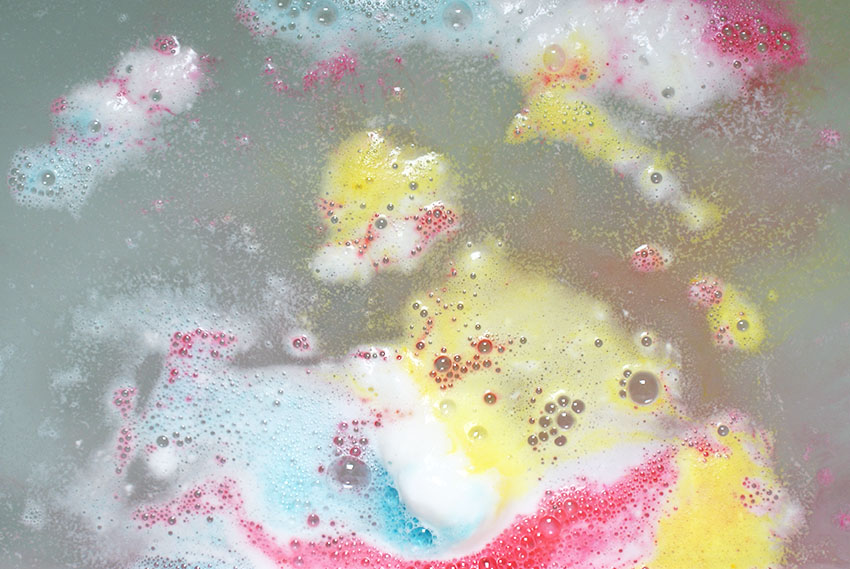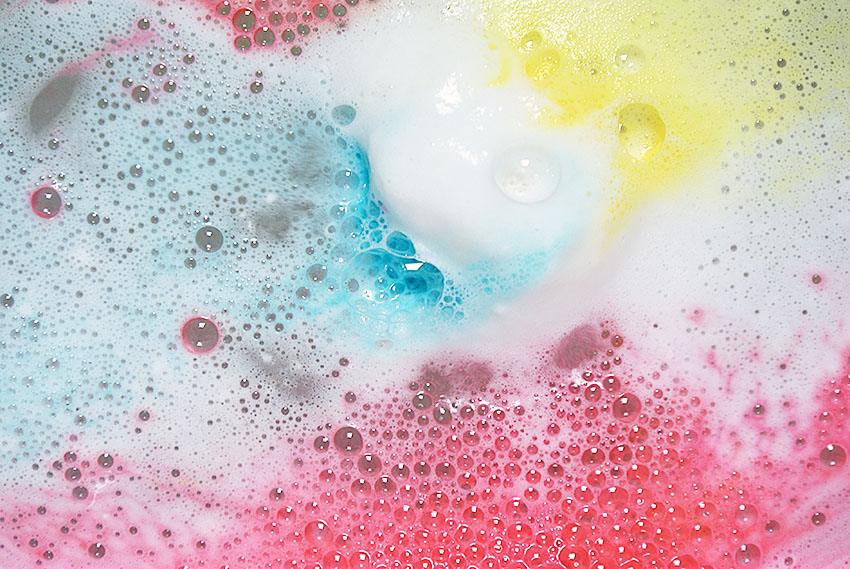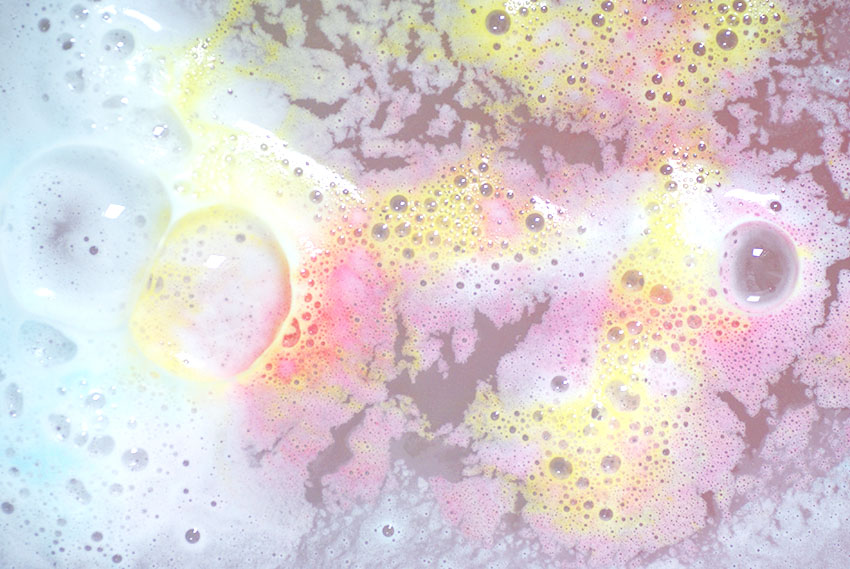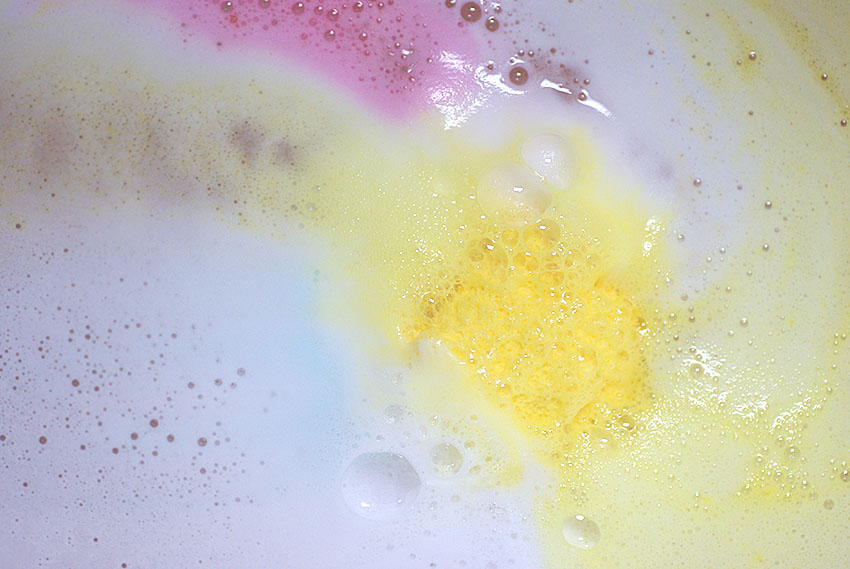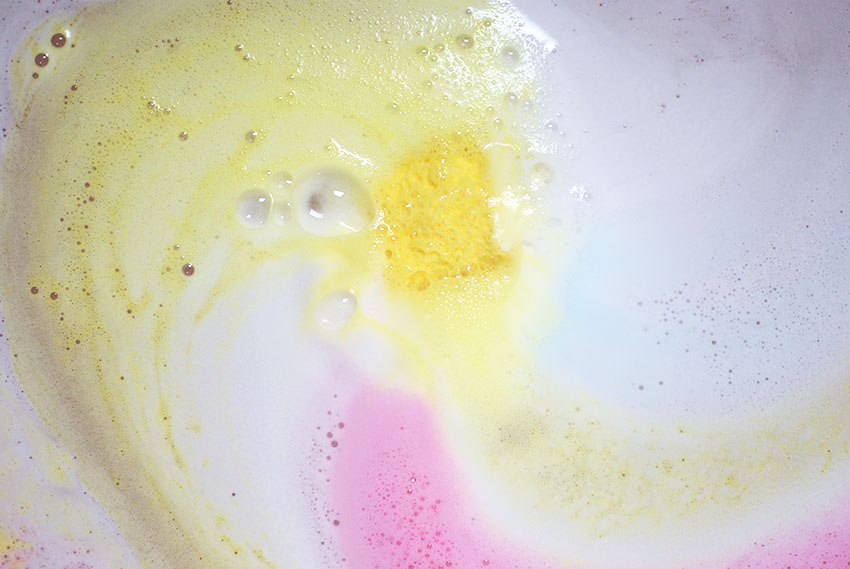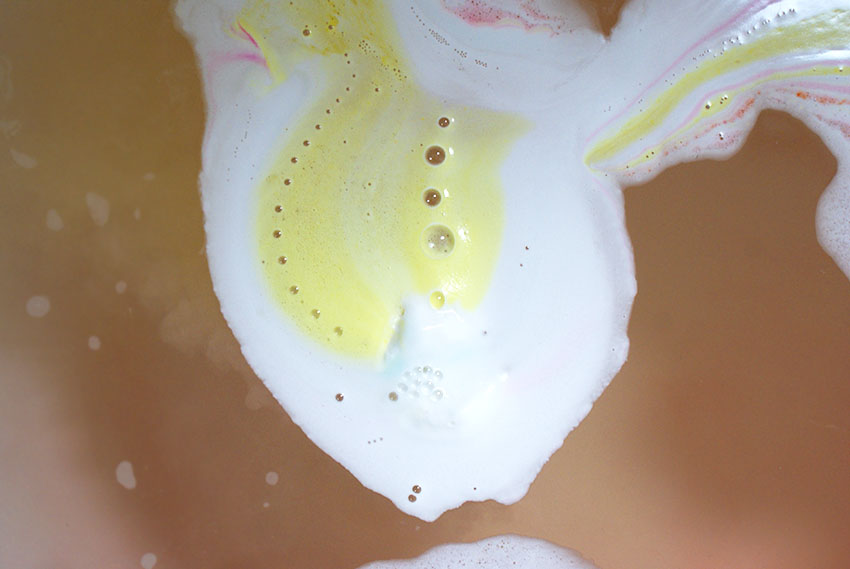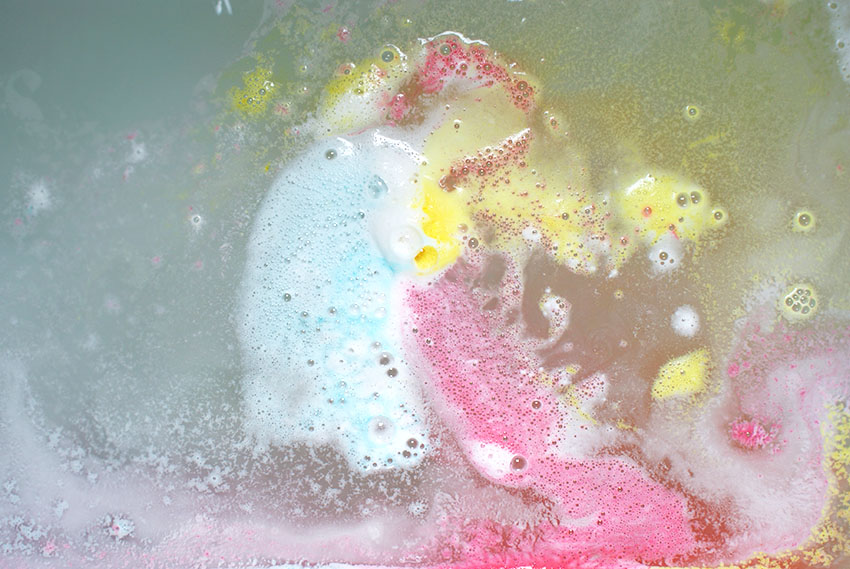 What do I think?
Upon hitting the water, Peng starts spurting out pink, yellow and blue foam, in all directions. It's quite thick and fluffy foam, I like it! Cheerful colors take over the surface, and once floating through the water, it releases the main three colors. On top of Peng there is a thick layer of white foam, which is eventually taken over by yellow foam. The blue streams coming out of Peng stop after a few minutes, it's only pink and yellow now, transforming the final water into a pale orange water. I would have liked a slightly brighter color, this pale color is just a tad boring. There's also no glitter unfortunately, but the uplifting scent is well present.
I like the colors a lot, but I can't help but think that I am missing something, perhaps it's the glitters? Without glitter, a bath bomb feels a bit boring. I think it's a cool bath bomb, but not for this price. It's too boring for what it's worth. My skin did feel a little softer afterwards, but nothing spectacular. Next time, I'd rather go for another bath bomb.

Lush Peng Bath Bomb costs £5.95 (England) / $7.95 (USA).

One Response to Review: Lush Peng Bath Bomb