Review: Lush Magma Bath Bomb
When I'm looking for bath bombs to review, I always look at the scent description. I'm not difficult with scents, but spicy scents are not really my cup of tea. Still somehow Magma ended up in my shopping basket — must be because of the lovely colors, I'm always drawn to pink. Because there was some demand for this bath bomb, I decided to just go ahead and try it out.
If you're curious about this bath bomb, then keep on reading.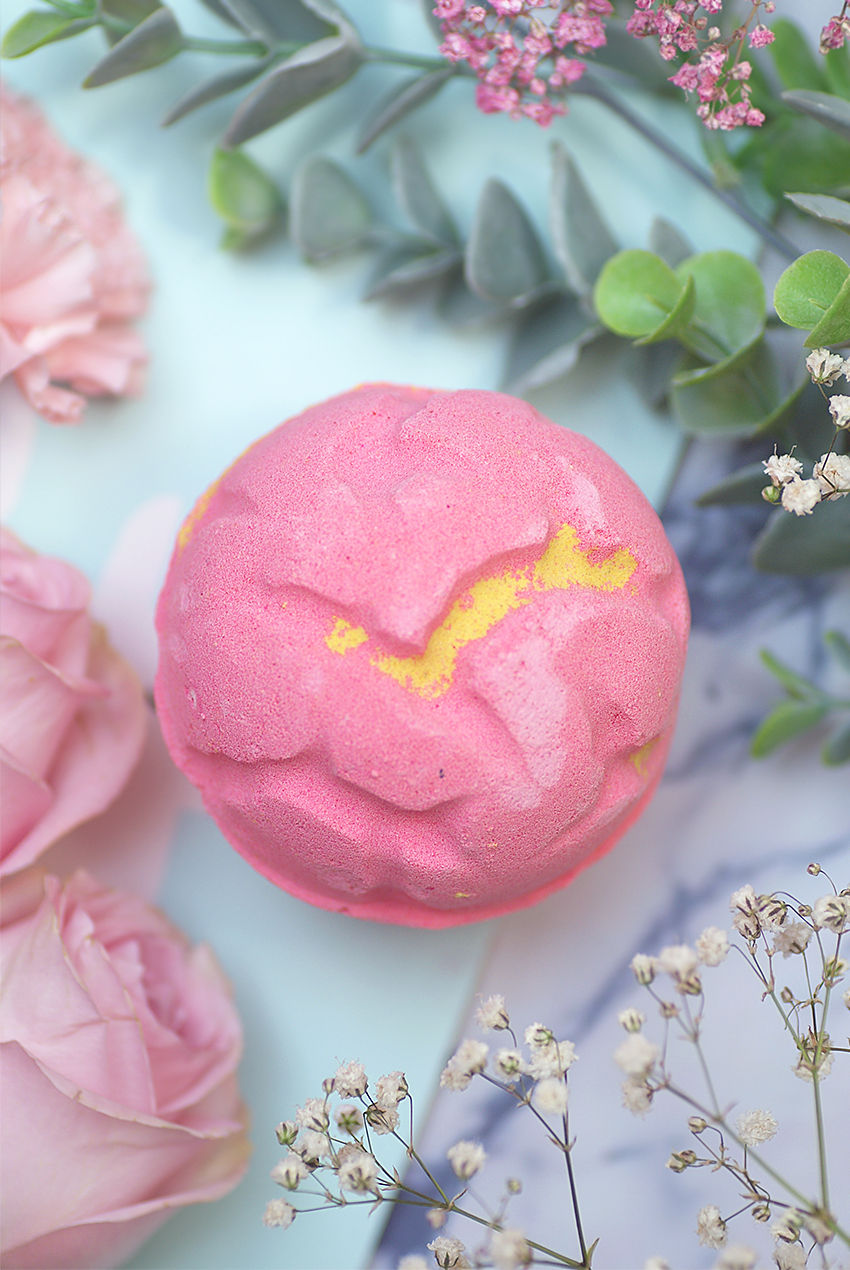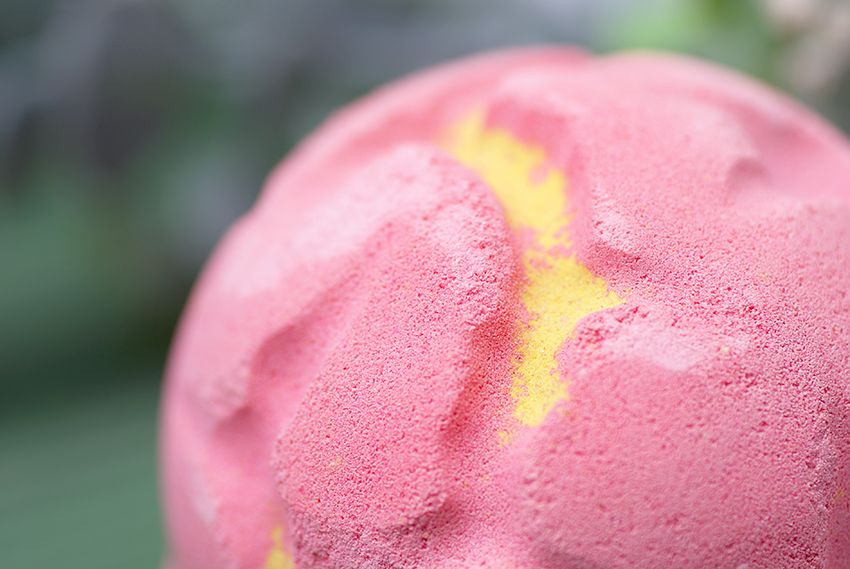 What is it?
Ingredients: Sodium Bicarbonate, Citric Acid, Ginger Powder, Mustard Powder, Dipropylene Glycol, Cinnamon Leaf Oil, Peppermint Oil, Water (Aqua), Popping Candy, Disodium Lauryl Sulfosuccinate, Propylene Glycol, *Eugenol, Perfume, Colour 47005, Colour 14700, Colour 45410, Colour 45430:1, Colour 45350
Lush Magma Bath Bomb costs £6.95 / $6.95 and is part of the temporary Harajuku range, consisting of 54 new, exclusive bath bombs. This pink and yellow bath bomb looks very cheerful, but its scent is not as you would expect. It contains ginger powder, mustard powder, cinnamon leaf oil and peppermint oil. There is also popping candy in it, so if you hear something popping, don't be surprised.
It is one of the few Harajuku bath bombs that has a very spicy scent. To be honest, I really don't like the scent — it reminds me a lot of the Cinders bath bomb from years ago, which, in contrast to now, smelled much more spicy then. I think the Cinders shower gel from last Christmas smells really delicious, but somehow I have never liked the bath bomb. Magma is very spicy and warm, but there is one dominant and pungent note in it that I find terrible, I think it's the cinnamon leaf oil. It shares its scent with the Wiccy Magic Muscles massage bar, which is ideal for when you have muscle pain, thanks to the cinnamon and peppermint.
Play the video in 2160p quality and on full screen for the best experience! The video has been speeded up.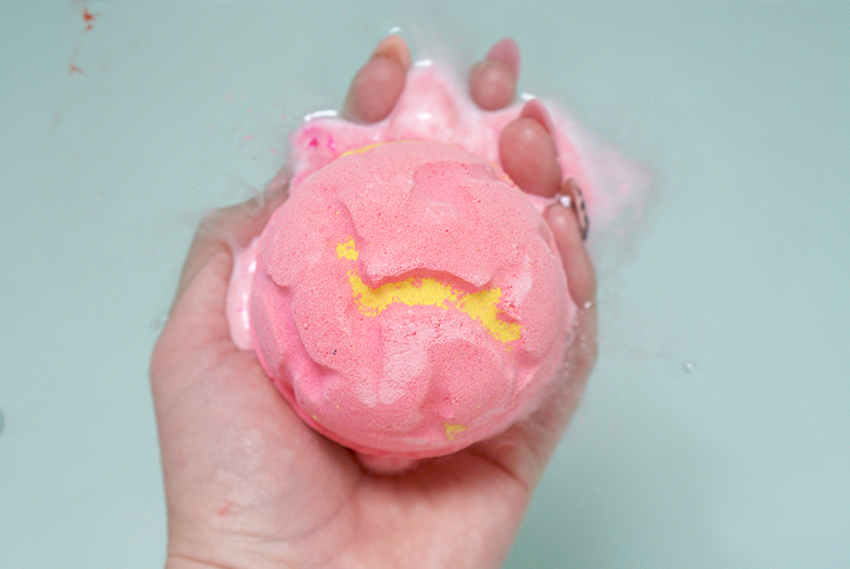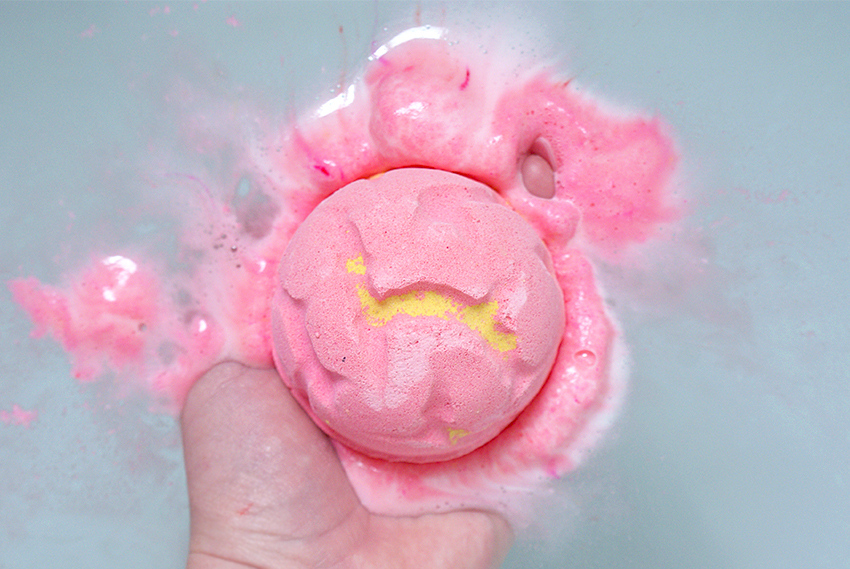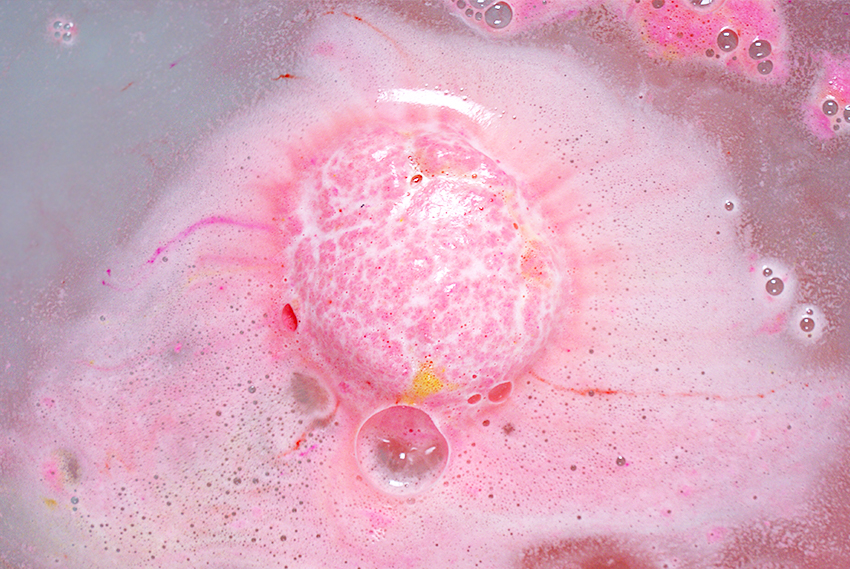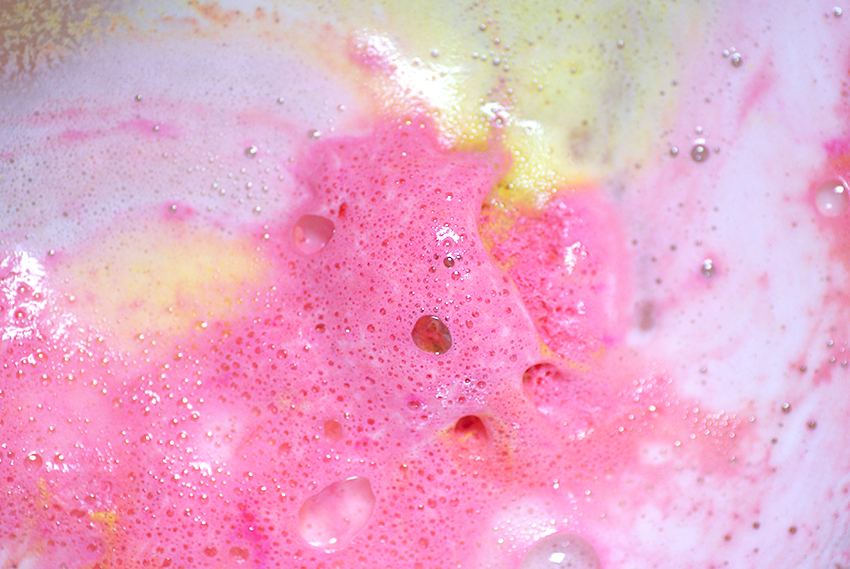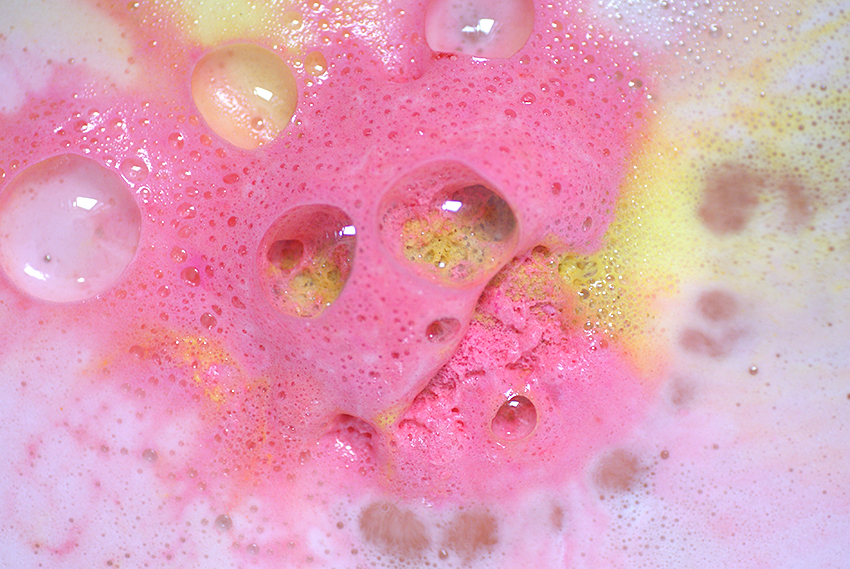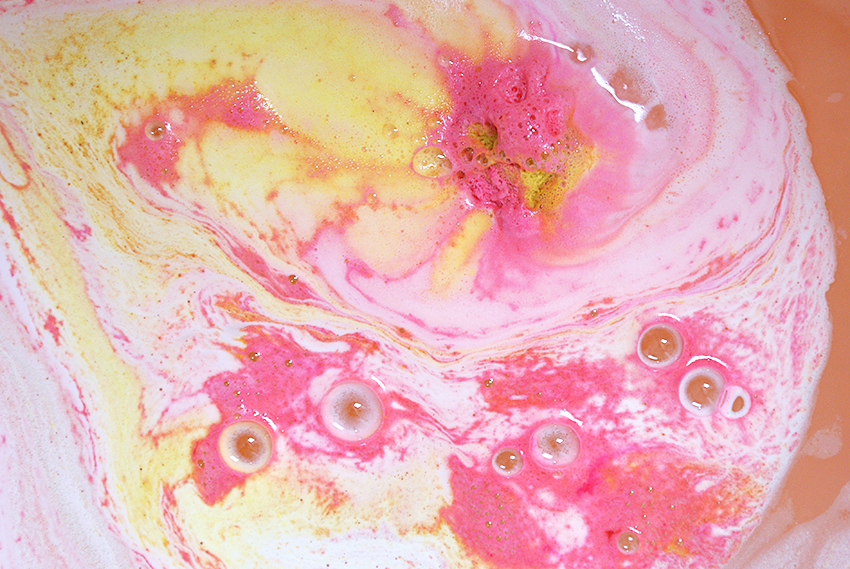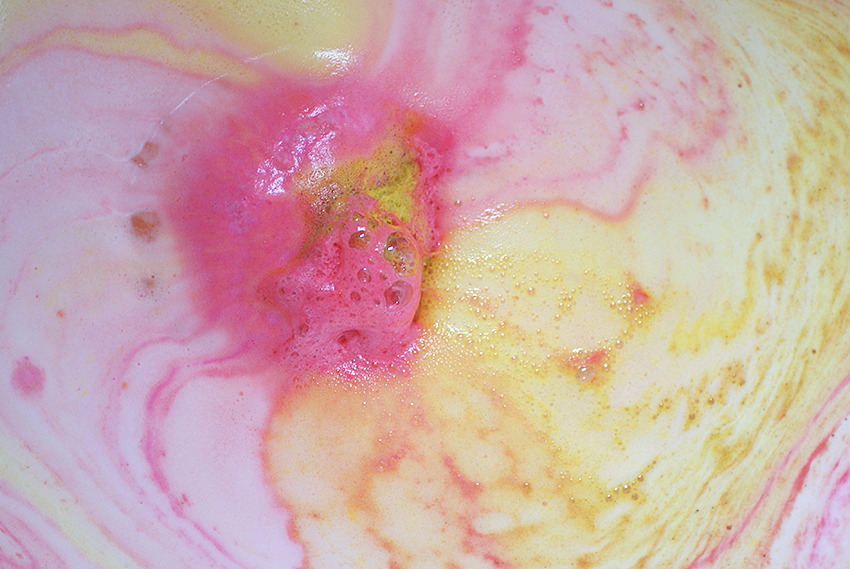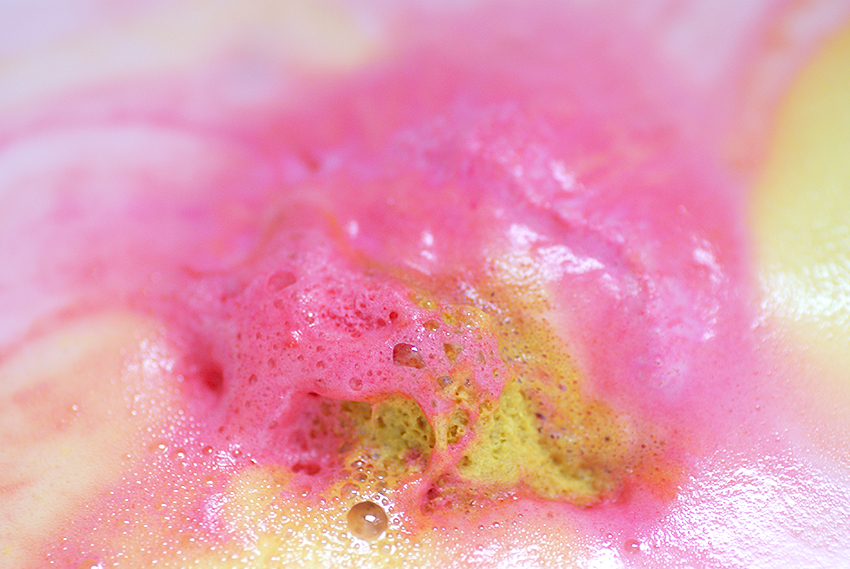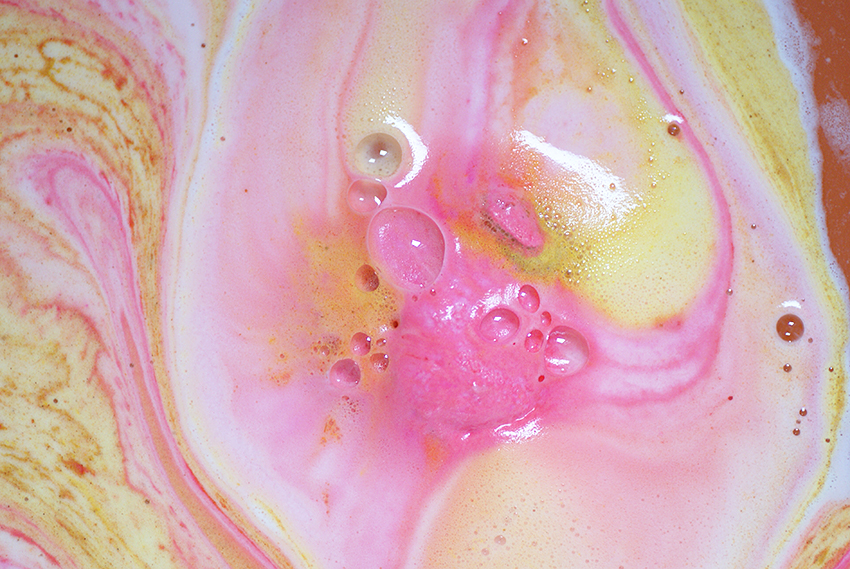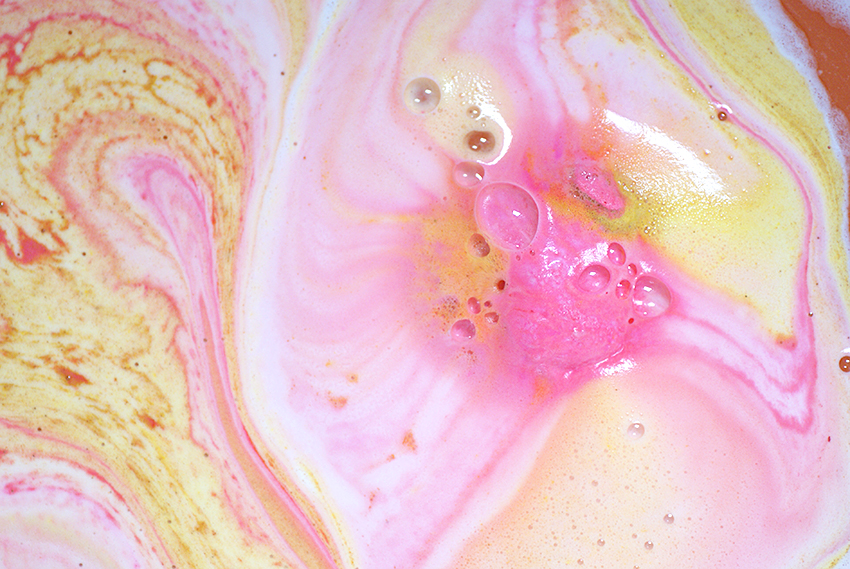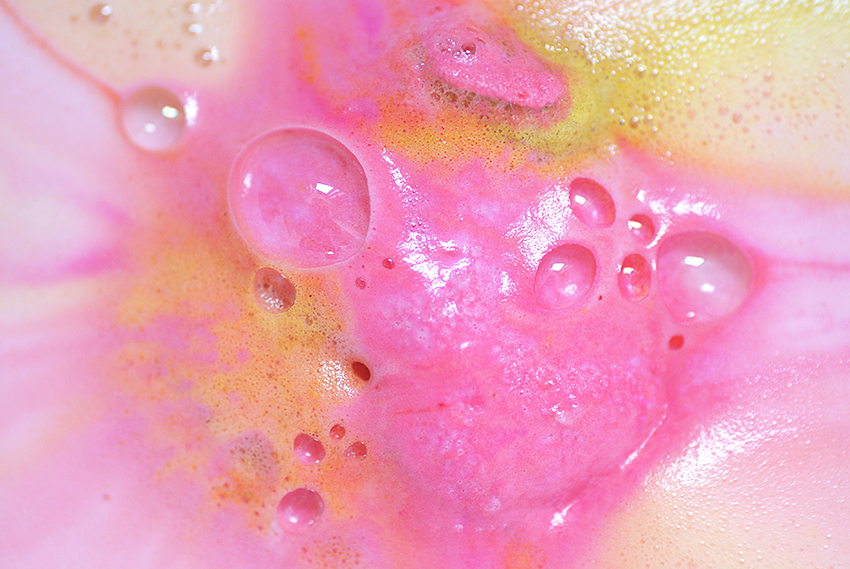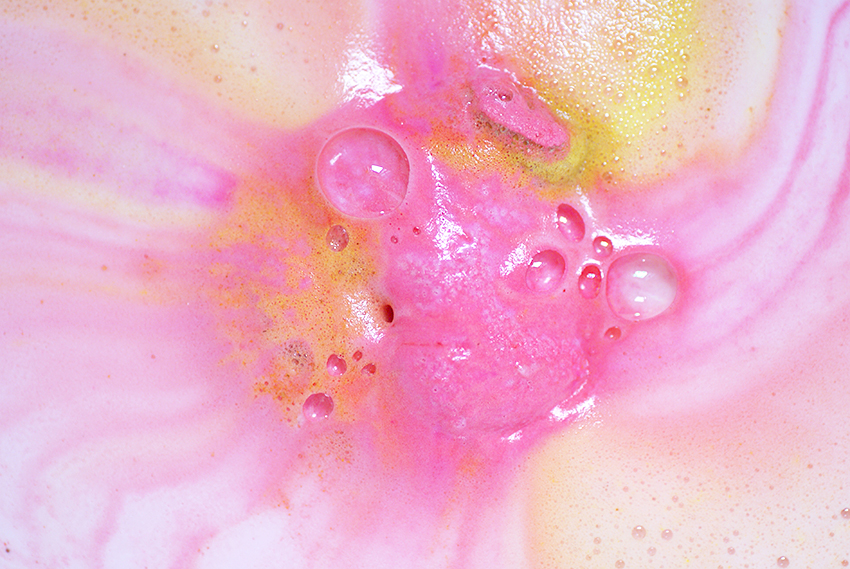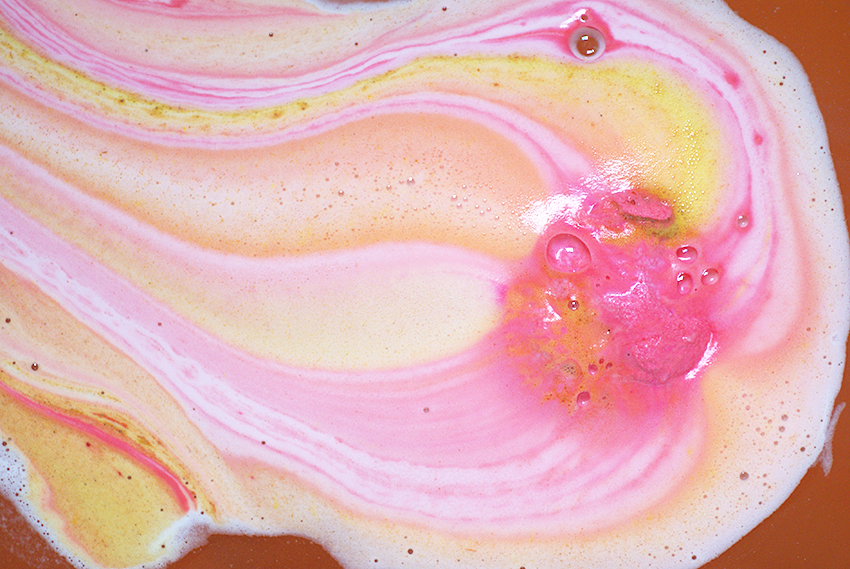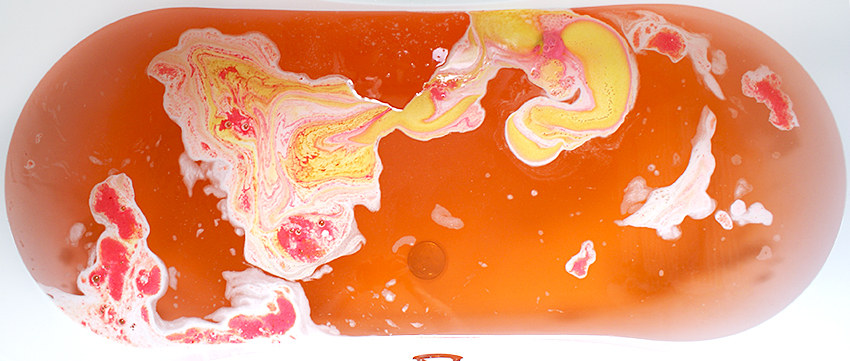 What do I think?
When Magma hits the water, it starts spitting out thick, fluffy and frothy foam. Magma's floating through the tub like lava on a mountain, leaving streams of pink and yellow. In terms of colors, it kinda reminded me of Lush Groovy Kind of Love, which also contains pink and yellow — but I like Magma's colors more, because they're more vibrant. A blend of vivid pink and yellow is now taking over the bath. With just two colors, Magma transforms the tub into an amazing bath art show.
The final color of the water turns into a clear and bright orange. The scent is slightly less noticeable now, but I can still detect it. Magma keeps fizzing for another ten minutes, it's a very slow fizzer. There are puddles of frothy foam on the surface, that are really decorating the water. In terms of bath art, Magma is a real hit. I could hear the popping candy, but somehow this effect never really does something for me. It always feels kind of pointless? Regardless, this bath bomb certainly surprised me. It didn't stain my bath, although it did stain my hand a little bit while trying to crush the left over bath bomb, but the staining was gone after an hour or so. My skin felt a little bit softer afterwards, but nothing too spectacular.
If you like spicy and warm scents, then Magma is worth giving it a go. While it's a bit more expensive in the UK and Europe, I still think it's good value for your money. It's also recommended if you have sore muscles!

Lush Magma Bath Bomb costs £6.95 (England) / $6.95 (USA).