Review: Lush Dear John Shampoo Bar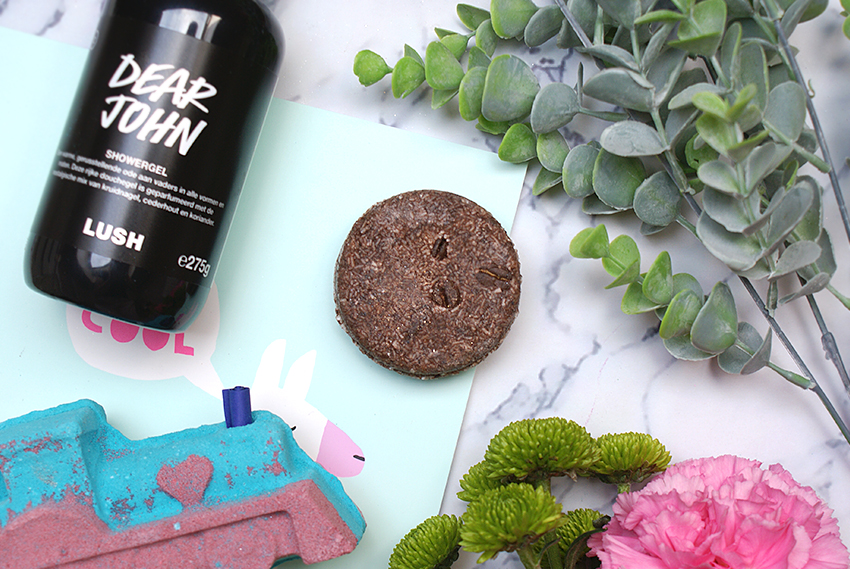 I've been using a shampoo bar often lately. I was always a fan of the liquid shampoos, but somehow I'm now completely devoted to my shampoo bars. When I spotted this coffee-like shampoo bar in the Father's Day range, I didn't hesitate for a moment to buy it. It immediately reminded me of Copperhead shampoo bar, another shampoo from the main range with coffee in it as well. Dear John is, however, a bit different and today I'll share my thoughts on the Dear John shampoo bar.
If you're curious about this product, make sure you keep on reading!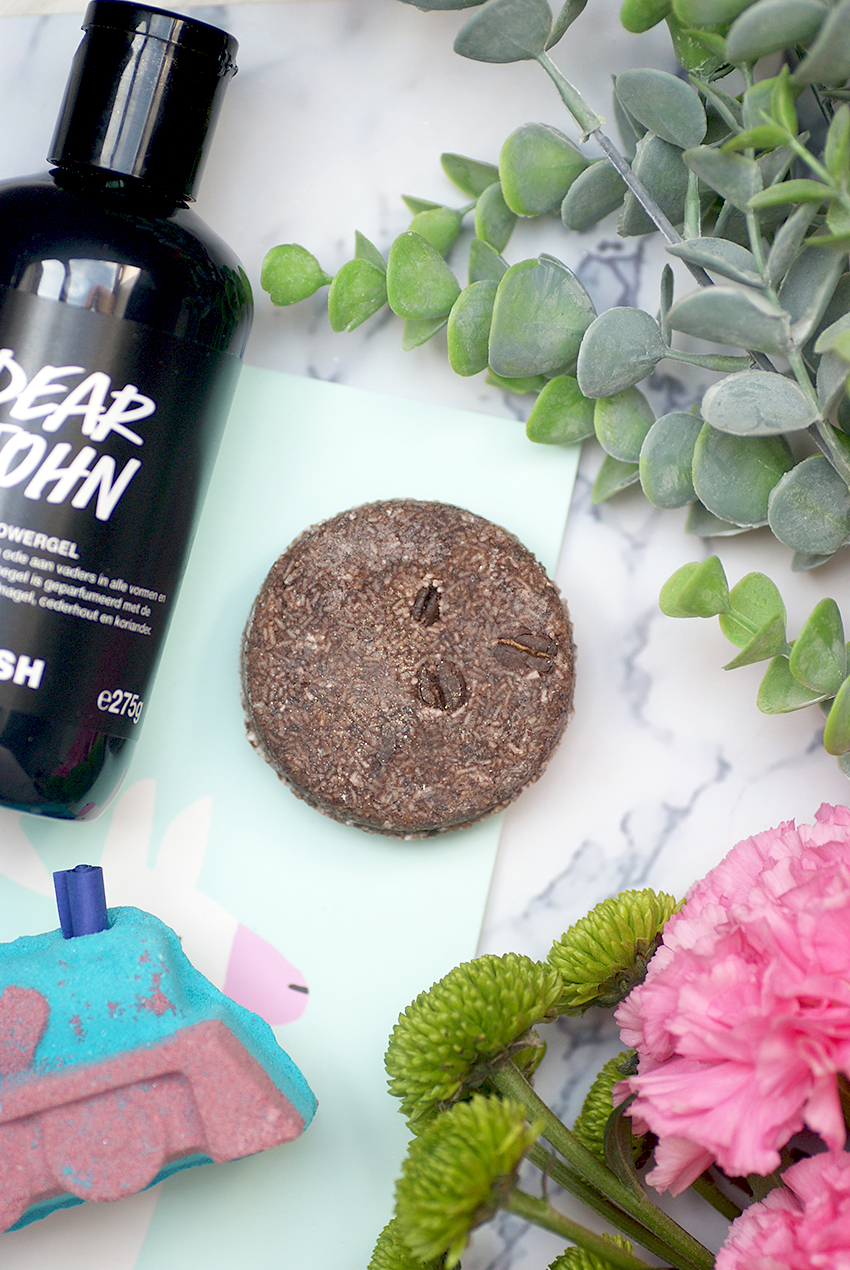 What is it?
Lush Dear John Shampoo Bar costs £7.50 / $11.95 and is part of the Father's Day range. One shampoo bar replaces 750 grams of shampoo, and you can do it up to 80 washes with just one shampoo bar! They are economical to use, naked and about 90% of the shampoo bars are vegan. They do not contain any preservatives. They're also ideal for traveling, as they take up little space. If you want to know how to use a shampoo bar, click here.
Lush has various shampoo bars in their collection. For example, there's the popular Soak and Float that works wonders for troubled scalps. I also often hear good things about Seanik, a shampoo bar containing seaweed, sea salt and lemon. But there's a shampoo bar for every scalp! Just find which one suits your scalp the best.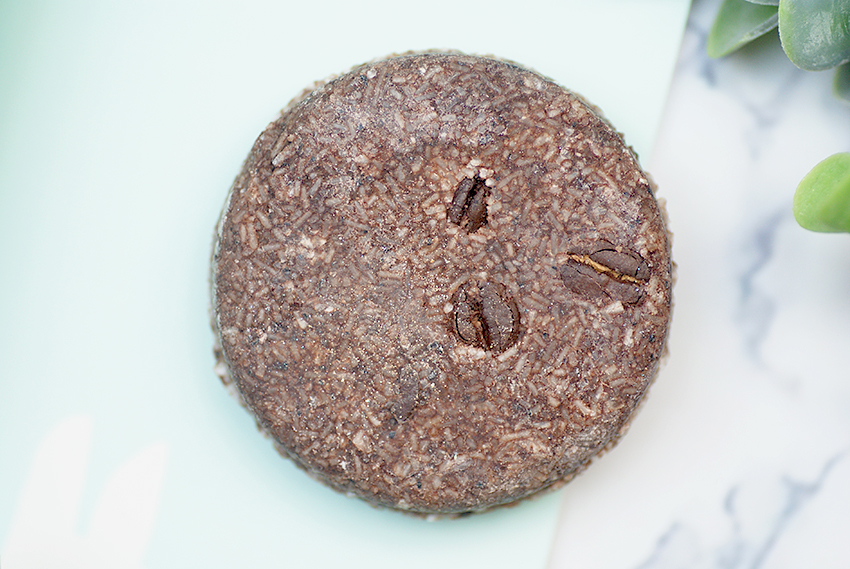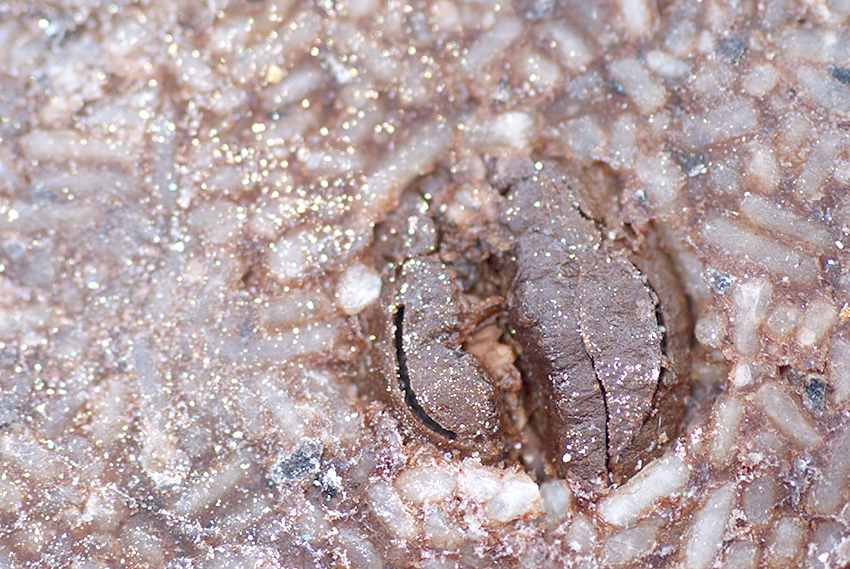 On this photo it looks like there's glitters on the shampoo bar, but that's because it was in a box with some glittery products. Dear John shampoo bar does not contain glitters.
What's inside?
Ingredients: Sodium Coco Sulfate, Fair Trade Organic Clove Infusion, Perfume, Ground Coffee, Cocoa Powder, Whole Coffee Bean, Cedarwood Oil, Vetivert Oil, Coriander Seed Oil, Clove Bud Oil, Molasses, Aloe Vera Extract, Caffeine Powder, *Citral, *Coumarin, *Eugenol, *Limonene, *Linalool
As you can see, Dear John contains a lot of great ingredients for scalp and hair. Clove infusion (stimulates blood circulation and hair growth), ground coffee (stimulates blood circulation and hair growth), cocoa powder (provides shine), coffee beans (decoration), vetivert oil, coriander seed oil, clove bud oil, molasses (ensures shine), aloe vera (soothes scalp) and caffeine powder (stimulates blood circulation and hair growth).
There is also some perfume in, something to pay attention to if you have a sensitive scalp. Of course I don't know what effect it has on a sensitive scalp, because I don't know exactly how much perfume it contains and if it will truly irritate the scalp. The shampoo bar also does not contain SLS or SLES.
The scent reminds me of Copperhead. A bit of a coffee smell, but not entirely — it's a somewhat heavier, smoky scent with a sweet note to it. I like it! It's neither male or female-orientated, nor is it a dominant or purgent coffee scent. It's just a great unisex scent, very lovely if your hair would smell like this.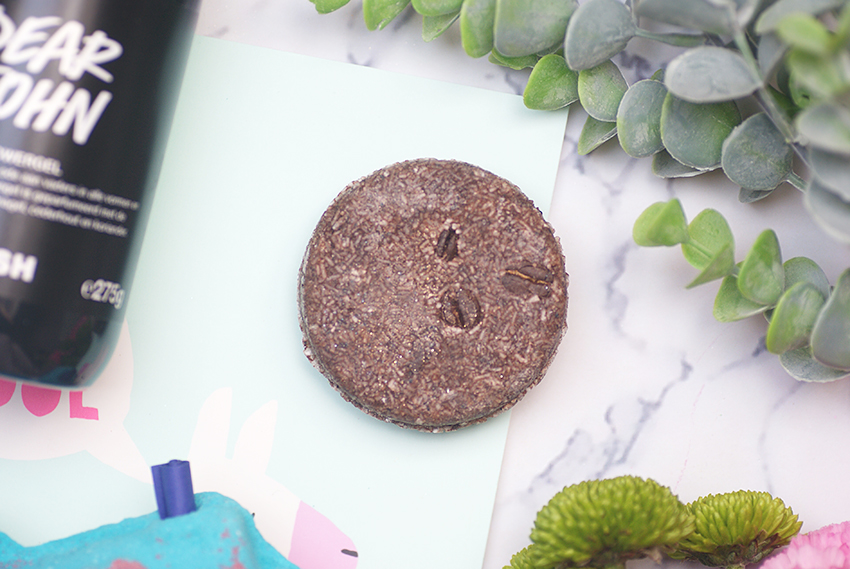 What do I think?
The first thing that strikes me is that this shampoo bar does not lather up quickly or easily when I rub it between my hands. Now I prefer applying it directly to the scalp anyway, but doing that is less economical, because you use more product. On the scalp it lathers up very well, creating a fluffy foam, which I apply to my hair. I massage it in, leave it for a few minutes and then rinse the foam away.
While brushing my hair, I notice that it's a bit tangled, but my hair has always been constantly tangling. That's why I always use a conditioner after using shampoo, or use a leave-in cream, serum or oil before drying my hair. I didn't use any of those while testing Dear John, so I could experience what my hair is like with only this shampoo bar.
I have tested the shampoo bar for a few days. My hair is pretty difficult to comb through afterwards, it tangles fairly quickly and therefore gets a bit frizzy. So it'd say Dear John doesn't make the hair easy to comb or less frizzy. It does, however, give my hair more shine and more volume. I don't have a difficult scalp or dandruff, so I can't say anything about that. The hair growth, that would be stimulated, is impossible to find out on such short term. Nonetheless, I'm very happy with the shampoo bar; the scent is wonderful and once my hair is well brushed, it shines beautifully and it has a lot more volume. I have naturally thin and straight hair, but I clearly see a difference in volume — it's more voluptuous. Overall I'm pretty positive and I'll be gladly using this shampoo.

Lush Dear John Shampoo Bar costs £7.50 (England) / $11.95 (USA).