Review: Lush A French Kiss Bubble Bar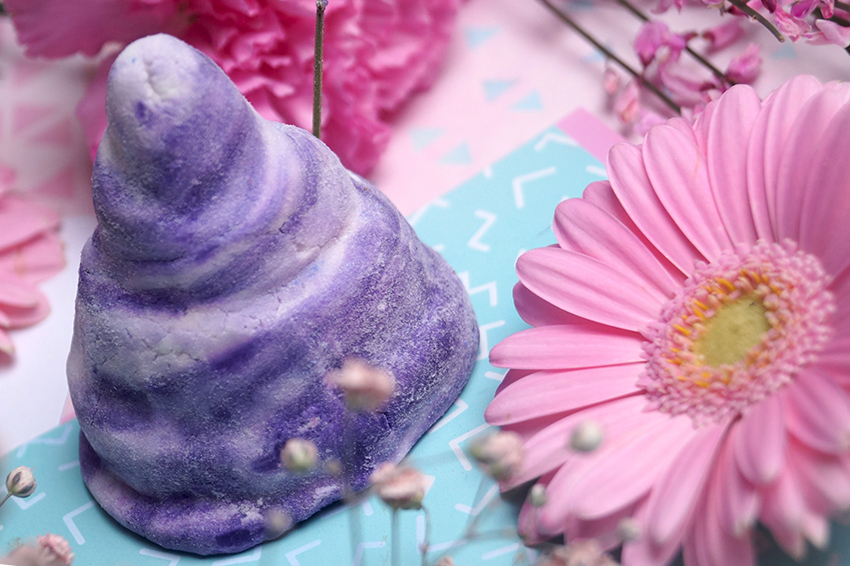 I have always been a fan of lavender scents. There's something about the calming and soothing notes that makes me love it so much, I could use it every day. All the more reason to be surprised that I never had used this bubble bar! Time for a change, I reckon. I ordered one in the webshop and today I'll be telling you all about this beaut.
If you're curious about this bubble bar, then keep on reading.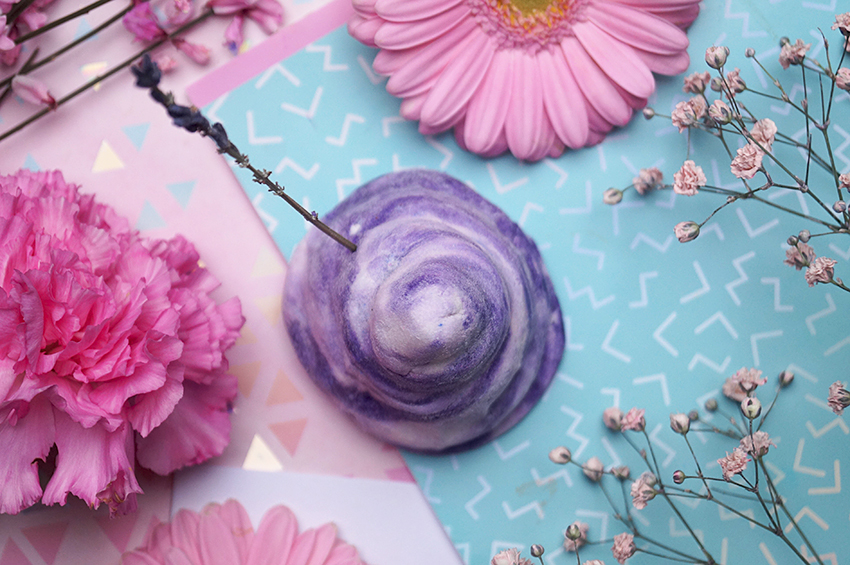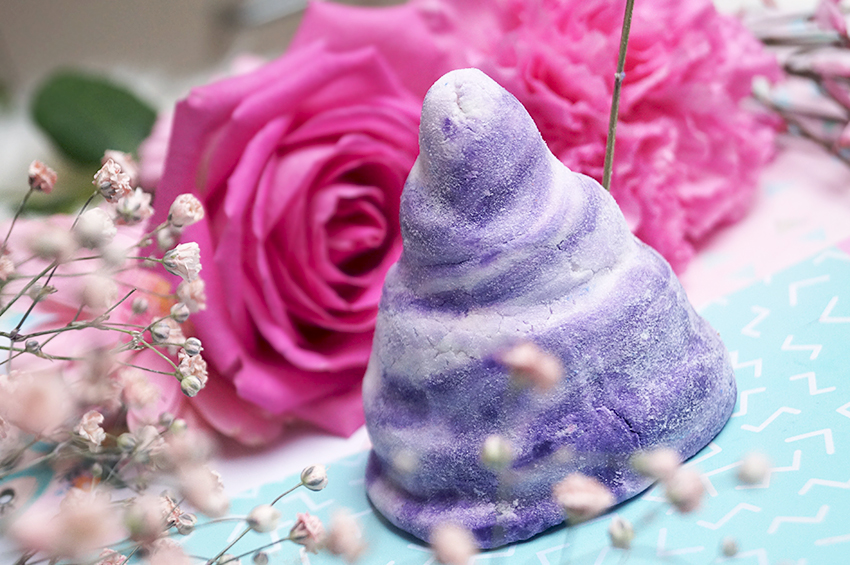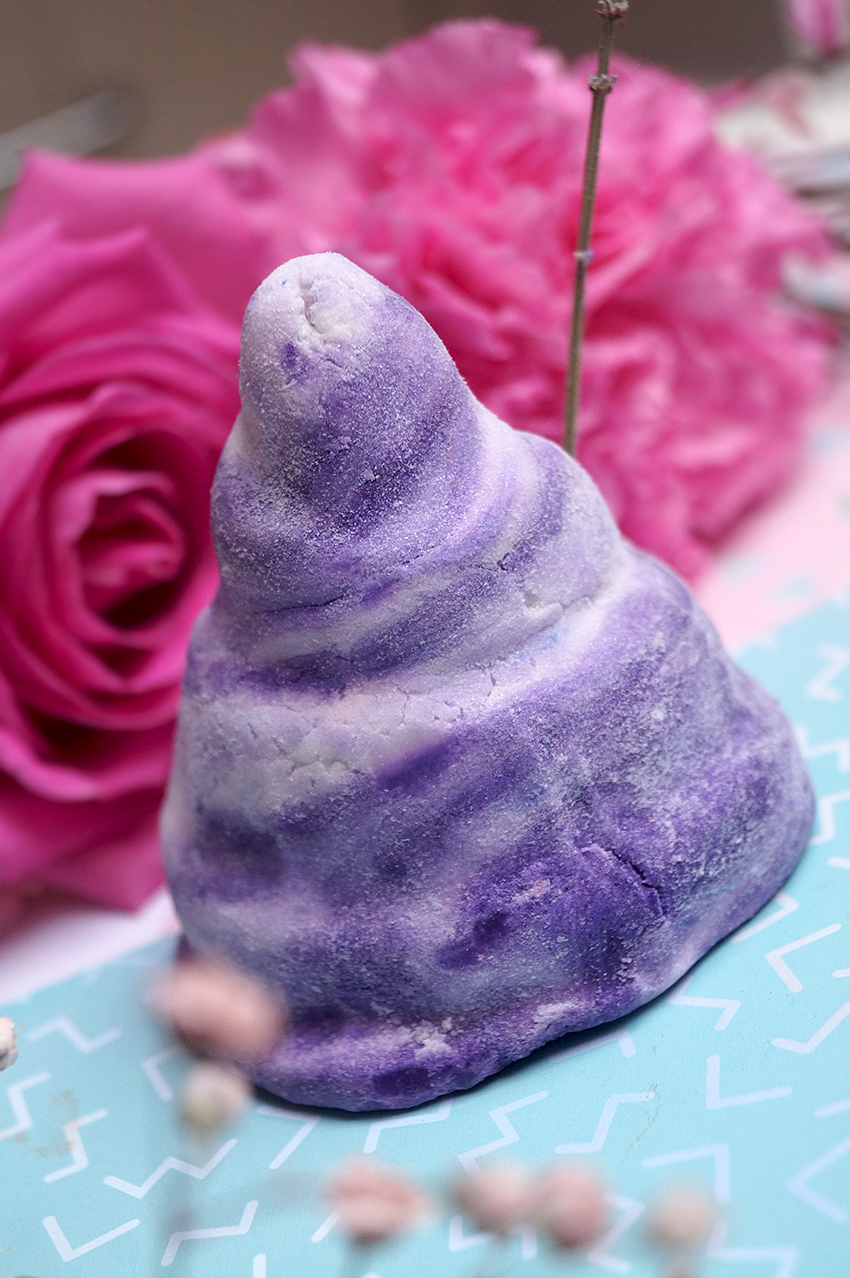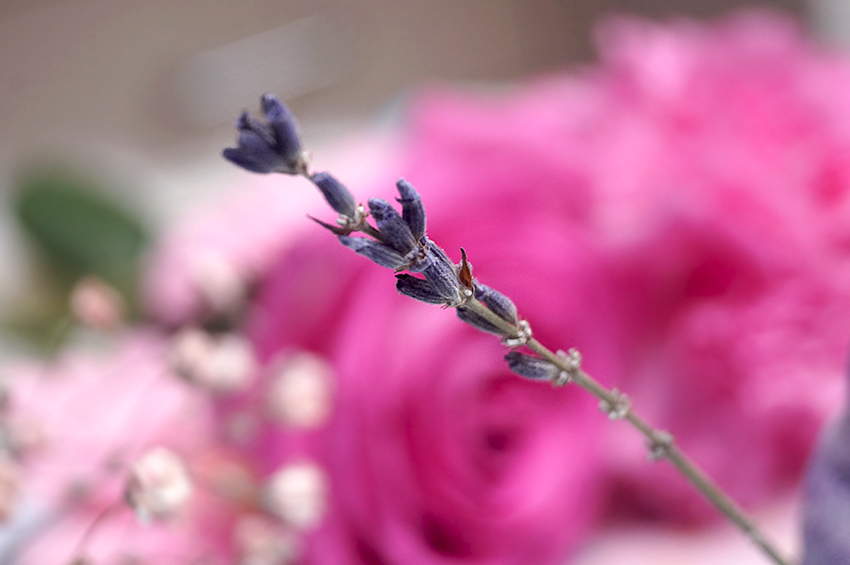 What is it?
Ingredients: Sodium Bicarbonate, Cream of Tartar, Sodium Laureth Sulfate, Lauryl Betaine, Cornflour, Perfume, Extra Virgin Coconut Oil, Citric Acid, Rosemary Oil, Thyme Oil, Lavender Oil, Lavender Absolute, Lavender Sprig, Glycerine, *Limonene, *Linalool, Colour 45430, Colour 17200, Colour 42090
Lush A French Kiss Bubble Bar costs £4.95 / $9.95 and is part of the main line. This cone-shaped bubble bar, including a cute lavender sprig, is the bubble bar you need if you're looking for a relaxing moment, a good night's rest, the need to unwind, or just to enjoy the gorgeous lavender scent. I already reviewed Unicorn Horn yesterday, which also contains a good portion of lavender, but A French Kiss takes the crown when it comes to lavender scents. It's a lavender scent, but rounded off by the herbal notes of the rosemary and thyme. The scent is floral, a little sweet, soft, a little earthy and dreamy — your one way ticket to the French lavender fields. It combines perfectly with Twilight bath bomb, or products from the Sleepy scent family afterwards for a good night's rest.
Play the videos in 2160p quality and on full screen for the best experience! The videos have been sped up.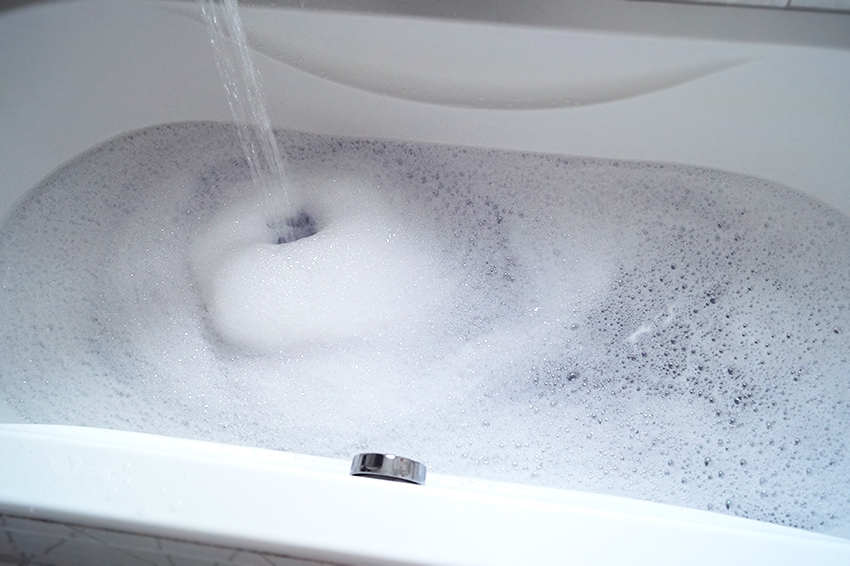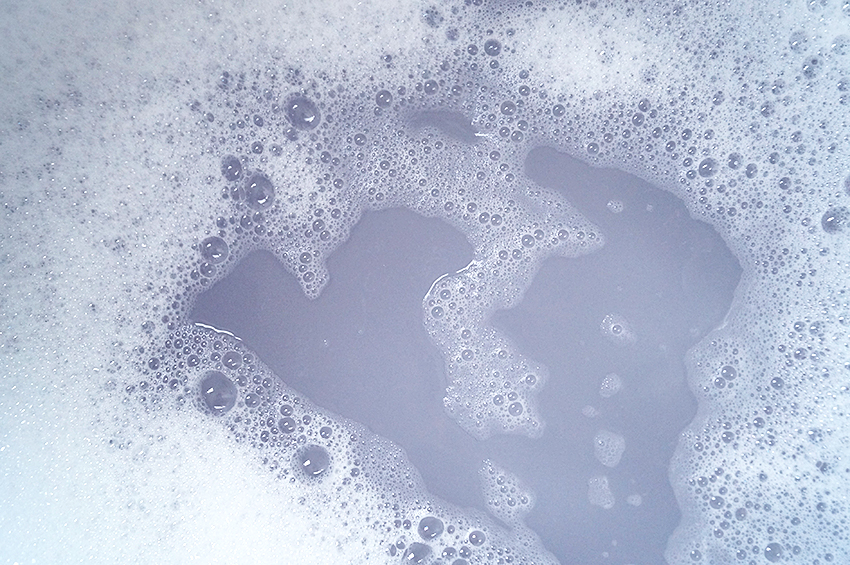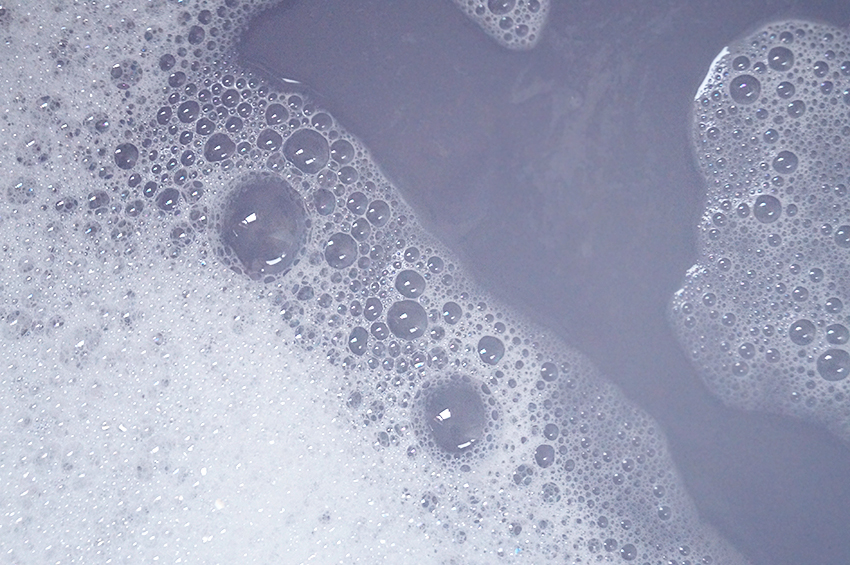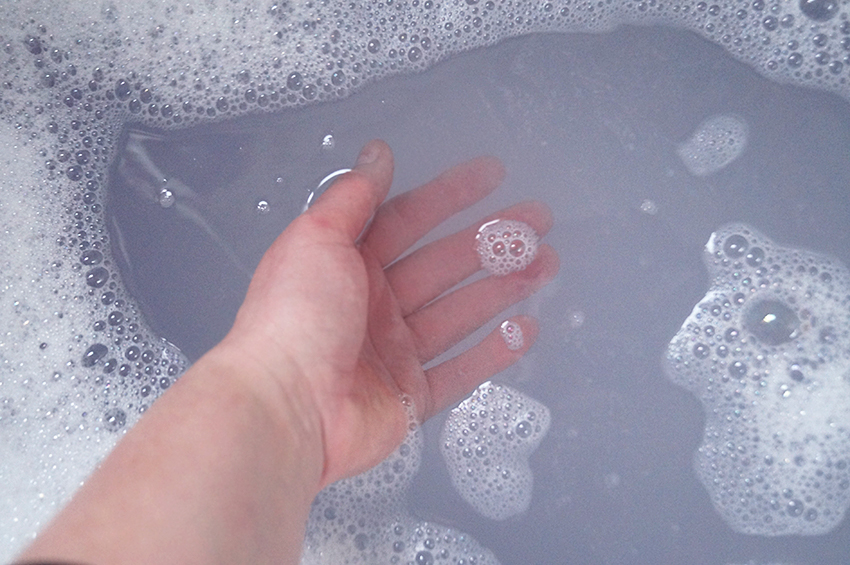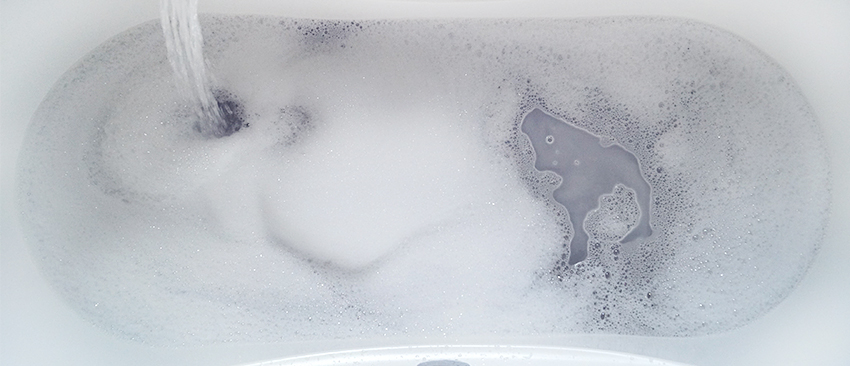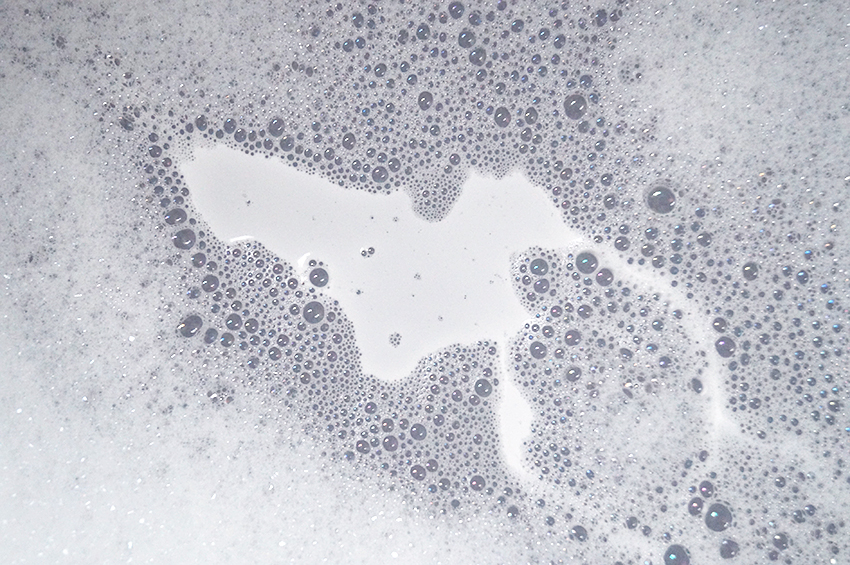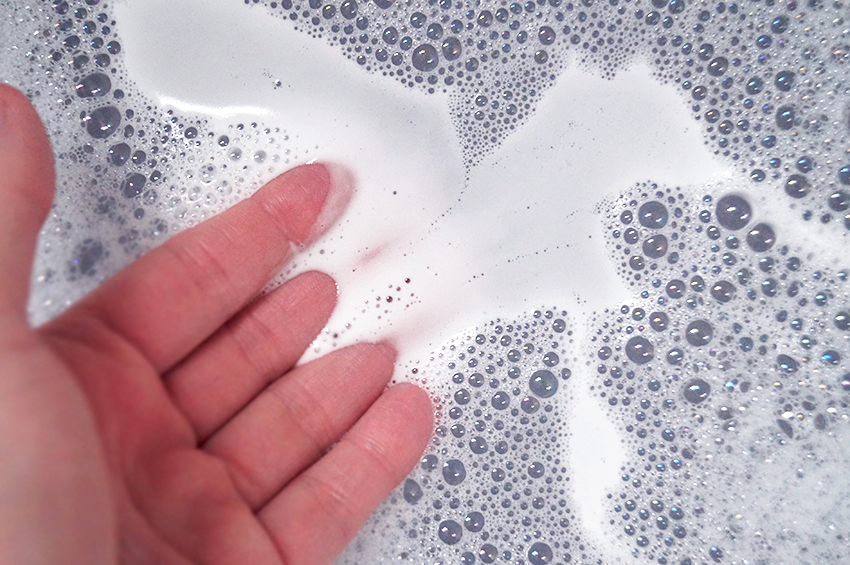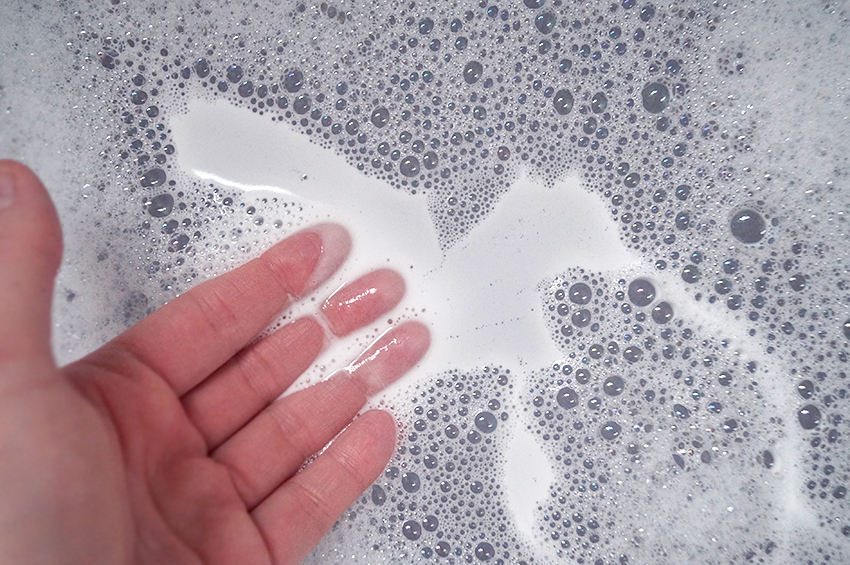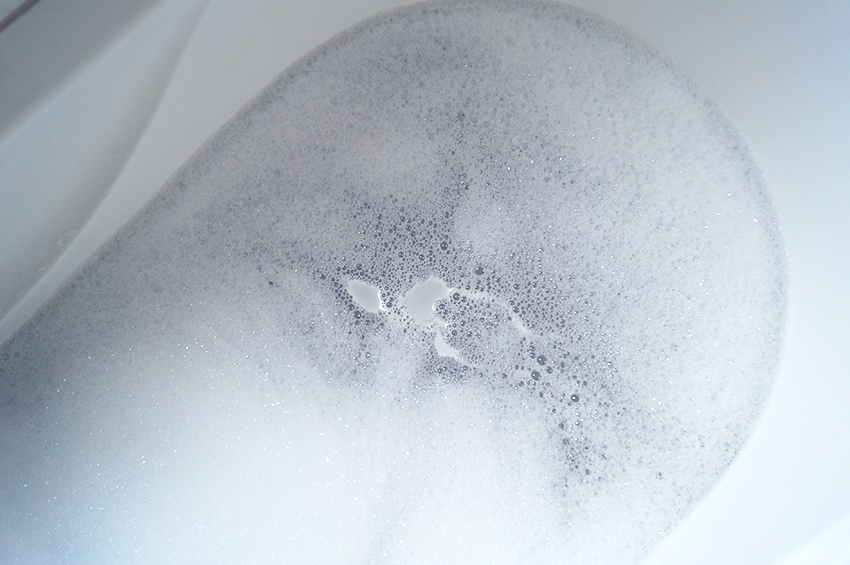 What do I think?
I ended up putting half a crumbled bubble bar in my sieve, which I kept under the tap to create bubbles. It doesn't take long before a mountain of foam is created, all while the water transforms into a very light purple color. After about 5 minutes there's a good amount of bubbles. Between the puddles of foamy mountains, I can see the water still has a light purple color. It's opaque, with a milky layer on the water. It feels super soft and hydrating, so I have good hopes for my dry skin.
Once in the bath, I keep smelling the lavender scent in the bathroom. It's subtle, but that might be due to the fact I have a pretty bad cold, affecting my sense of smelling. The color of the water could've been more vivid, it was a rather dull color. The lavender scented bubbles floated on the surface throughout the entire bath, and the calming scent made me feel relaxed. This is the bubble bar if you're looking for a relaxing moment! I used half a bubble bar, but you could even get about 3 uses out of it. I wouldn't throw the entire bubble bar into the water, unless you don't mind falling asleep while bathing.
What strikes me is how soft my skin feels afterwards — even hours later, after my power nap (blame it on the lavender) I could still feel how soft my skin was. I could also smell the lavender lingering on my skin after bathing. I'll definitely be buying a couple more of these, it's a nice thought having a few as back-up for rough evenings or for periods where I could use some relaxation.

Lush A French Kiss Bubble Bar costs £4.95 (England) / $9.95 (USA).