Review: Lush Oaty Dreamy Creamy Shower Cream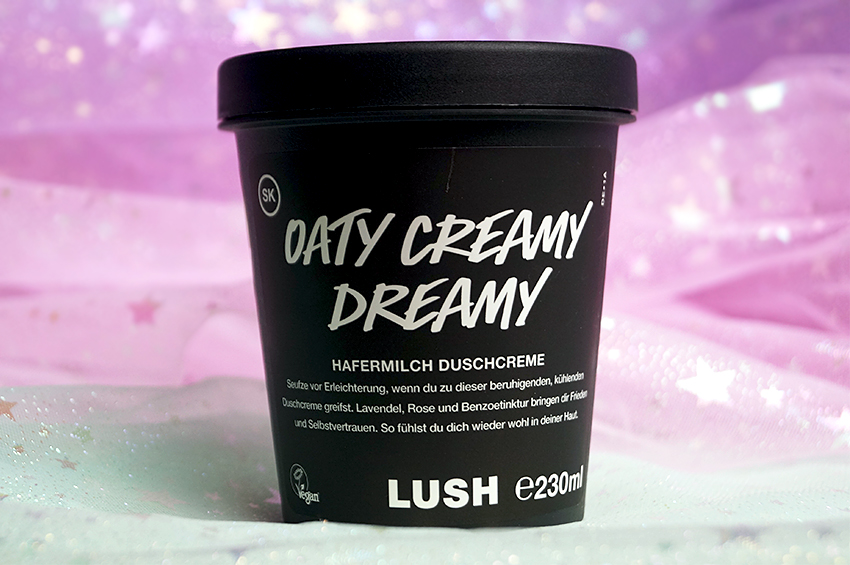 Dream Cream is one of my favorite products by Lush. Its amazing scent and results have made me a big fan of this product, so the arrival of Oaty Dreamy Creamy (formerly known as 101 Salvations, thanks @lush.scents 😉) in 2017 was more than welcome. I couldn't wait to combine these two products for my dry ass skin, so time for a review.
If you're curious about this product, make sure you keep on reading!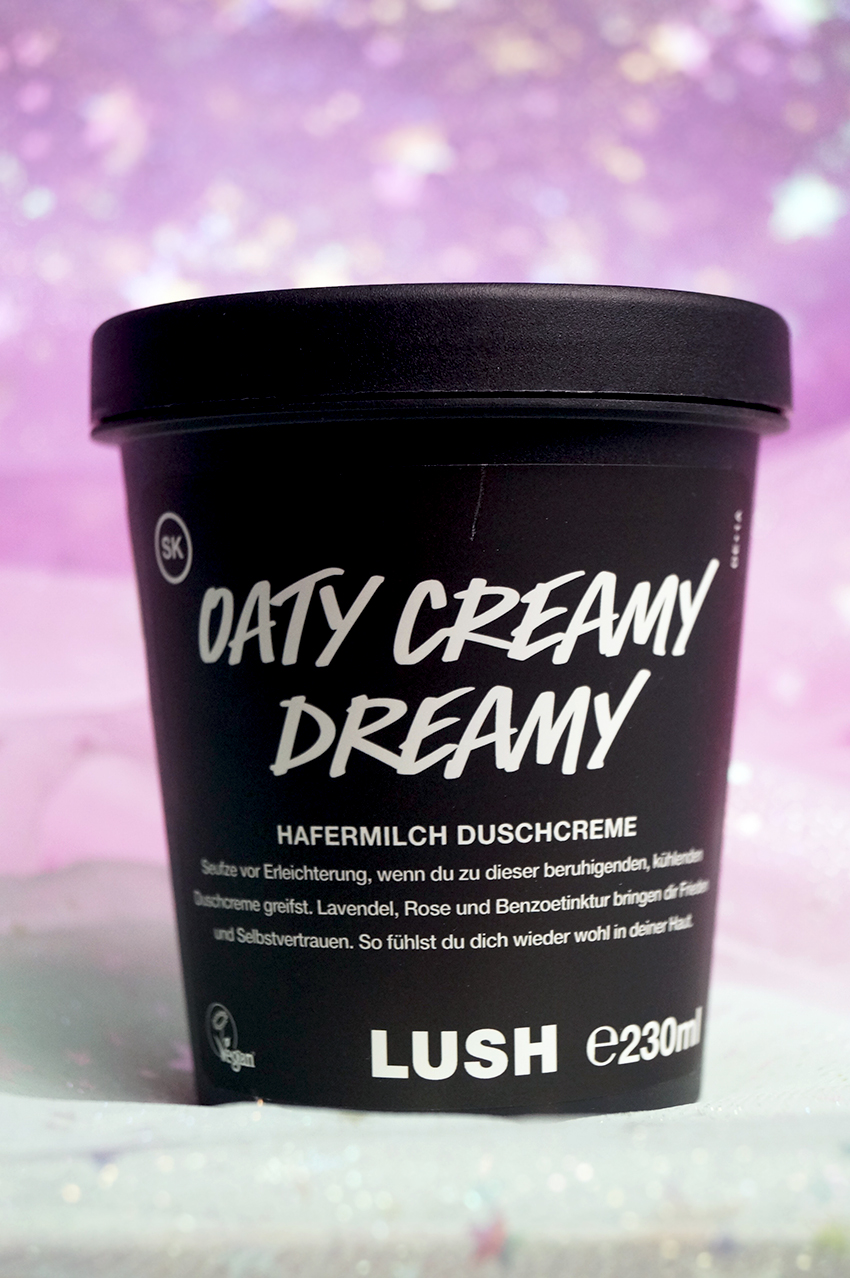 What is it?
Lush Oaty Dreamy Creamy Shower Cream costs £14.00 / $22.95 / €19.00 (225g) and is only available in this size. Like I said in the intro, it was introduced at Lush Summit 2017 under the name 101 Salvations and later got changed to Oaty Dreamy Creamy. It was first in a bottle, now it's in a pot. There's been a naked shower gel as well, but it got yeeted from the collection pretty quick. This product is amazing for dry skin, as it's basically a Dream Cream, but for in the shower. I think all of our skins can use a little extra hydration at the moment — so this product being in the Germany sale, was a miracle on earth. Using this product is easy, scoop some out of the pot and massage onto wet skin, then rinse off and enjoy a super soft en hydrated skin.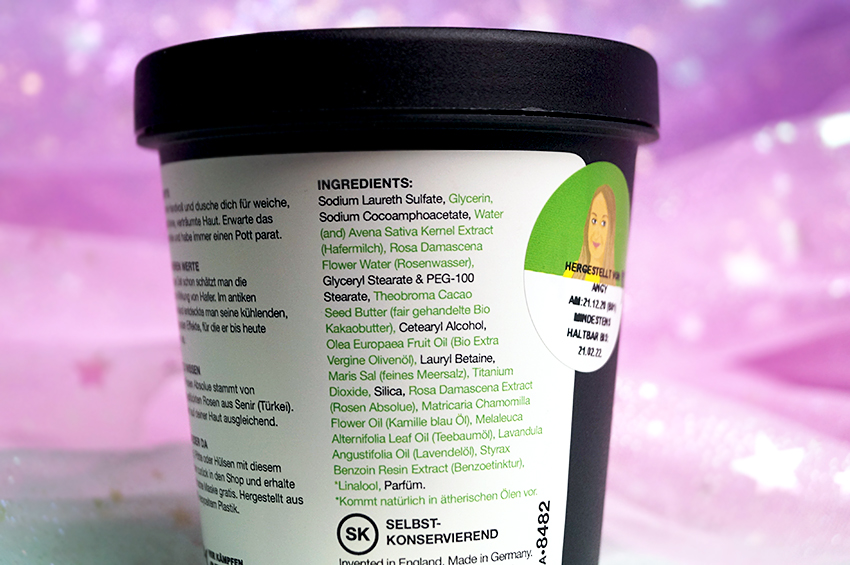 What's inside?
Ingredients: Sodium Laureth Sulfate, Glycerine, Sodium Cocoamphoacetate, Oat Milk, Rose Water, Glyceryl Stearate & PEG-100 Stearate, Fair Trade Organic Cocoa Butter, Cetearyl Alcohol, Organic Extra Virgin Olive Oil, Lauryl Betaine, Fine Sea Salt, Titanium Dioxide, Rose Absolute, Chamomile Blue Oil, Tea Tree Oil, Lavender Oil, Tincture of Benzoin, Silica, *Linalool, Perfume
ODC contains a shitload of oat milk, which is very soothing, but can also relieve itchy skin because it treats the skin topically. It's great for dry skin! Rose water soothes, tones and rejuvenates the skin — just like chamomile blue oil and lavender oil. Then we have cocoa butter. Do I really need to explain how amazing cocoa butter is for our skin? If so; it softens the skin, deeply moisturises, soothes — it's amazing. Olive oil contains antioxidants, to keep skin firm and bright. It also moisturises and soothes the skin. Fine sea salt cleanses the skin but is also a natural preservative. Tea tree oil is an antimicrobial that cleanses skin.
Scent
The scent is exactly like a pot of Dream Cream. I'd best quote myself on Dream Cream's scent: "Imagine yourself being in a lavender field, let's say Provence, and you're drinking a nice of cup of chamomile tea. In the distance, you can smell some fresh roses, but it's mostly you, the chamomile tea and the thousands of lavender flowers surrounding you. That is how Dream Cream smells. It's a gorgeous, warm, floral scent — mainly lavender and chamomile, but perfectly balanced. Not too much lavender like Sleepy, and not too much chamomile." There ya go.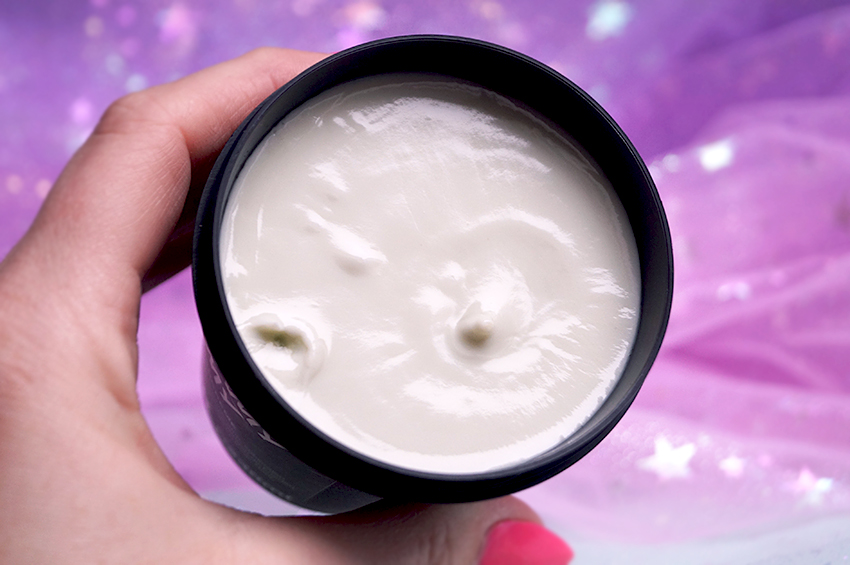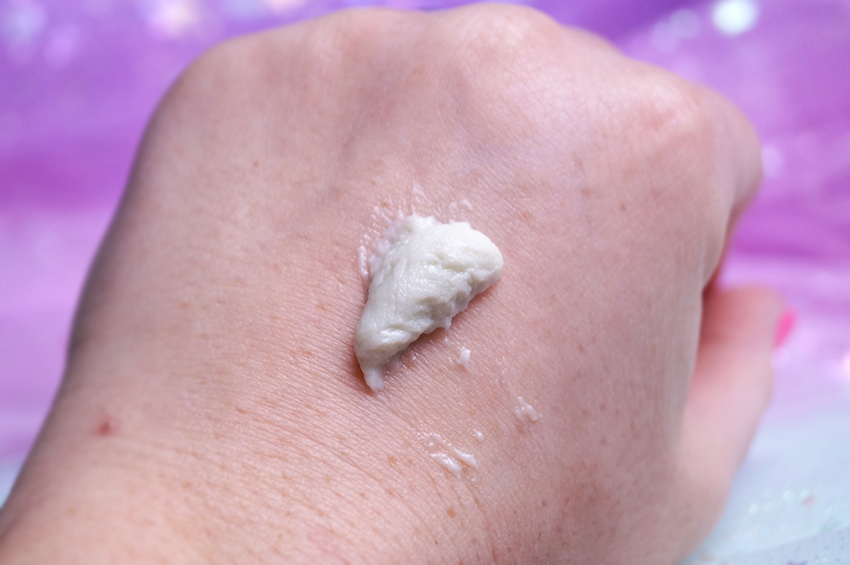 What do I think?
The texture is pretty thick! It's not liquid at all, like it used to be when they sold them in bottles. It's more like a body butter. It's got the same texture as Dream Cream; very creamy and buttery. That isn't exactly as surprise, as they basically have the same ingredients list, but ODC contains Sodium Laureth Sulfate, a surface-active agent that makes a product lather up, and Sodium Cocoamphoacetate, which is a surfactant that also foams.
In the shower, the product transforms from a thick cream to a soft, creamy substance that can be easily dispersed across the skin. It doesn't really lather up, but it turns into a creamy shower gel, which feels incredibly luxurious! I also noticed that the chamomile dominates the smell, I can smell less lavender than straight from the pot. The scent is still SO good, though! It actually relaxes me a bit. I'm surprised at how little product I need! You don't need to scoop out a handful, most of it will go down to drain — just take out a tiny bit and smother all over. Also, be careful not to put your wet fingers into the pot, because the product will go bad faster.
Afterwards, I can feel a huge different than before showering — my skin is pliable, soft, glowing, smooth, and less flaky! To finish up I put some Dream Cream on it for that extra hydration, but also because ODC's scent doesn't really linger on my skin. This combination is golden! It's also said this product is a miracle for those who suffer from eczema, so it's definitely worth trying — even if you don't have dry skin 😉
If you have a positive (or negative) experience with this product, feel free to share them in the comments!

Lush Oaty Dreamy Creamy Shower Cream costs £14.00 (England) / $22.95 (USA) / €19,00 (The Netherlands)

One Response to Review: Lush Oaty Dreamy Creamy Shower Cream