Get an email notification with every new blog post!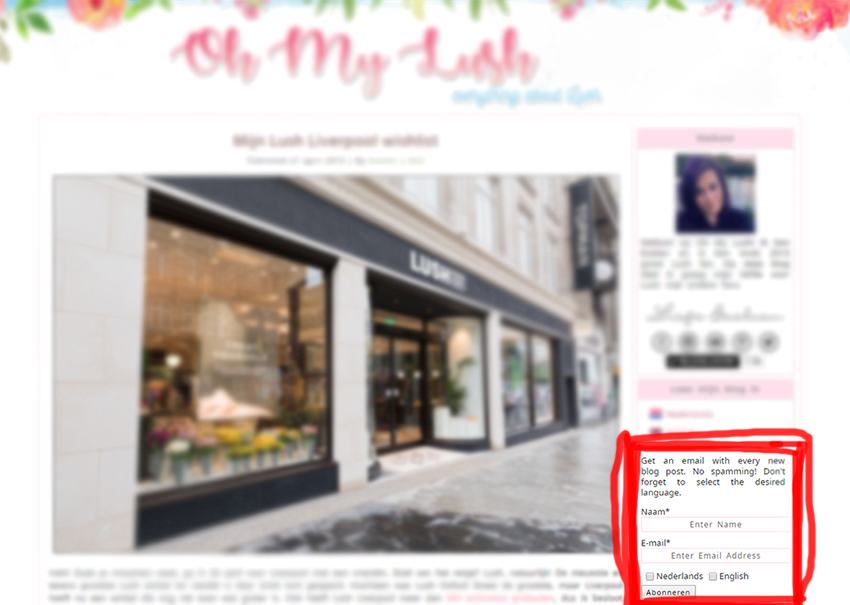 Hi everyone! 😊 Just a little note today. You can now sign up to receive an email notification whenever I publish a new blog post.
In the sidebar, at the right, you can find the sign-up form. Leave your name and email address, select your language and check the confirmation email in your mailbox. If you don't receive one after 10 minutes, check your junk of spam folder.
You'll only receive an email with every new blog post. No spamming, and you can unsubscribe at any given moment. So, what are you waiting for? Sign up if you don't want to miss out on new blog posts on Oh My Lush! 😊