Handmade, unique Lush jewelry by Zebranas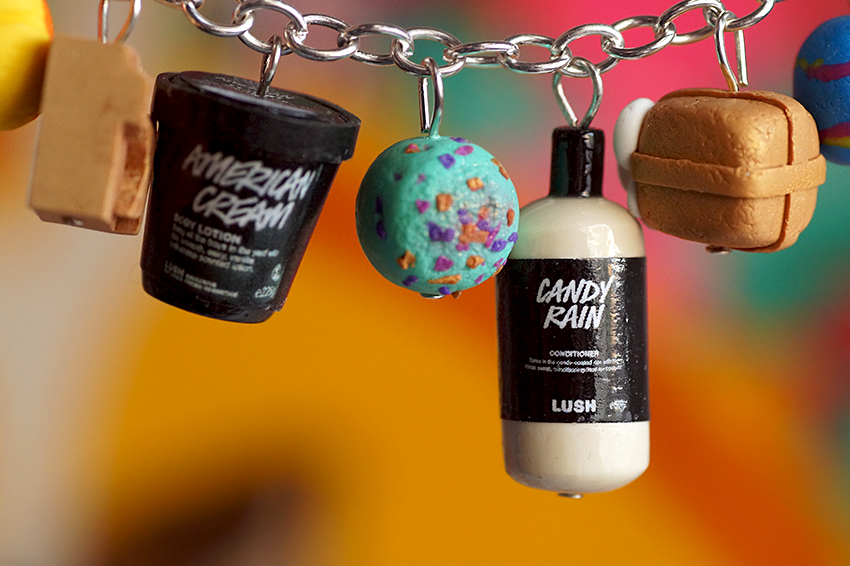 Yesterday I received such a cool package! It was an envelope full of beautiful jewelry, handmade by Dieuwke. In her Etsy store called Zebranas she offers a wide range of Lush-inspired creations. Today I'll show you what gems I got from her, but also how incredibly beautiful and detailed these miniatures are 😱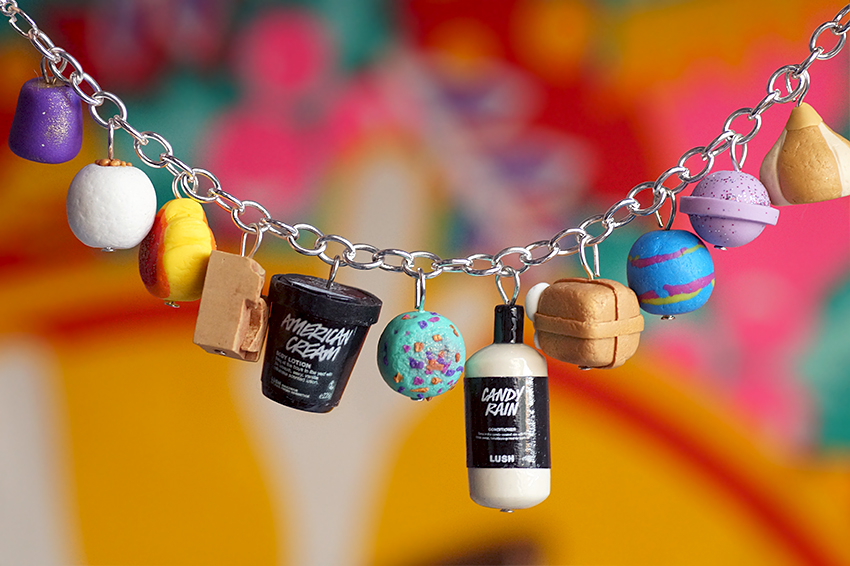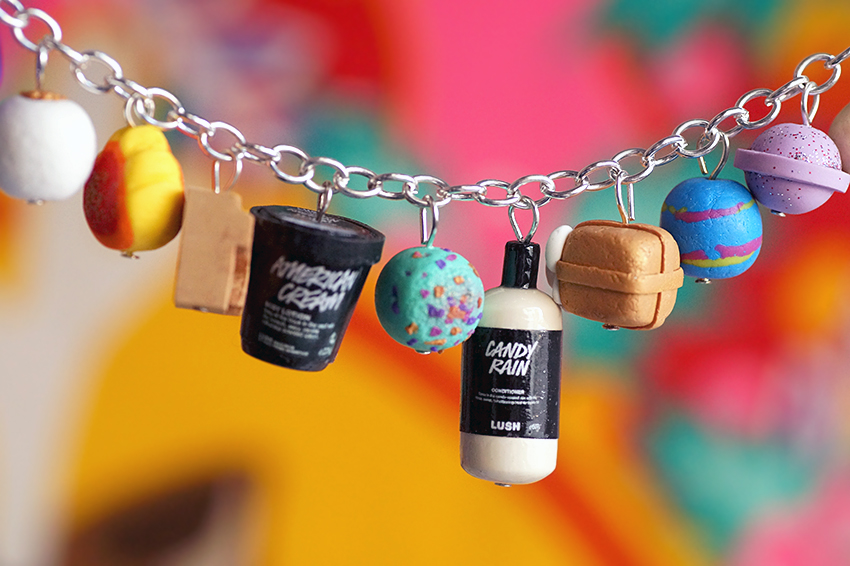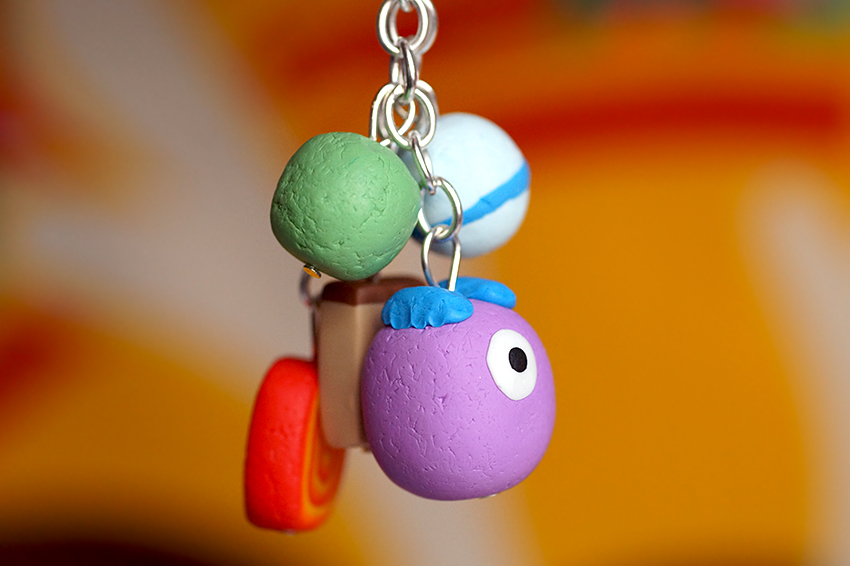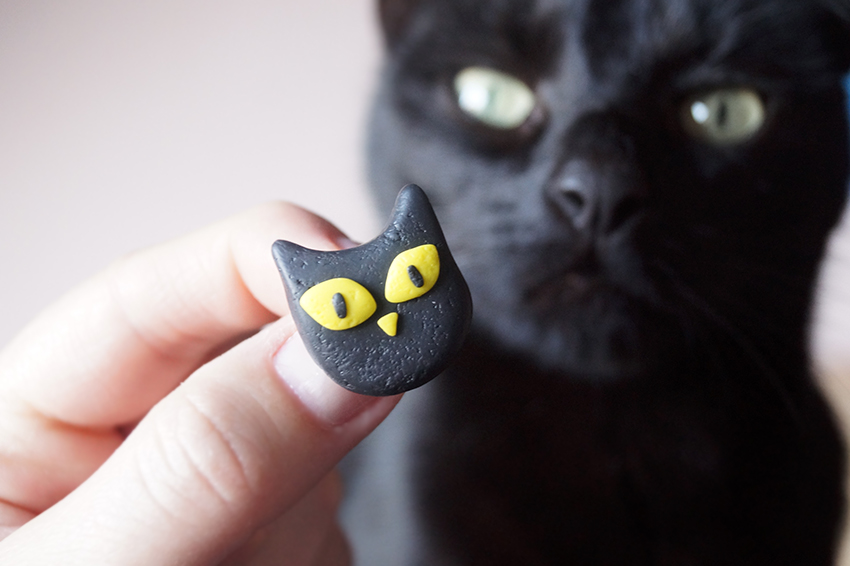 Dieuwke sent me a personalized bracelet, a key ring with 5 miniatures and a brooch. First of all, what an eye for detail she has! There's so much detail to this jewelry, it's insane. There's even the same description on the miniatures as on the real products! Even Phoenix Rising has the same golden lustre as in real life. Dieuwke made me a bracelet with all my favorite Lush products. Candy Rain, Perle de Sel, Golden Wonder, Shoot for the Stars, and more. From now on I can carry all my favorites with me! The bracelet is silver-plated and contains a lobster clasp, so that each bracelet is adjustable in size.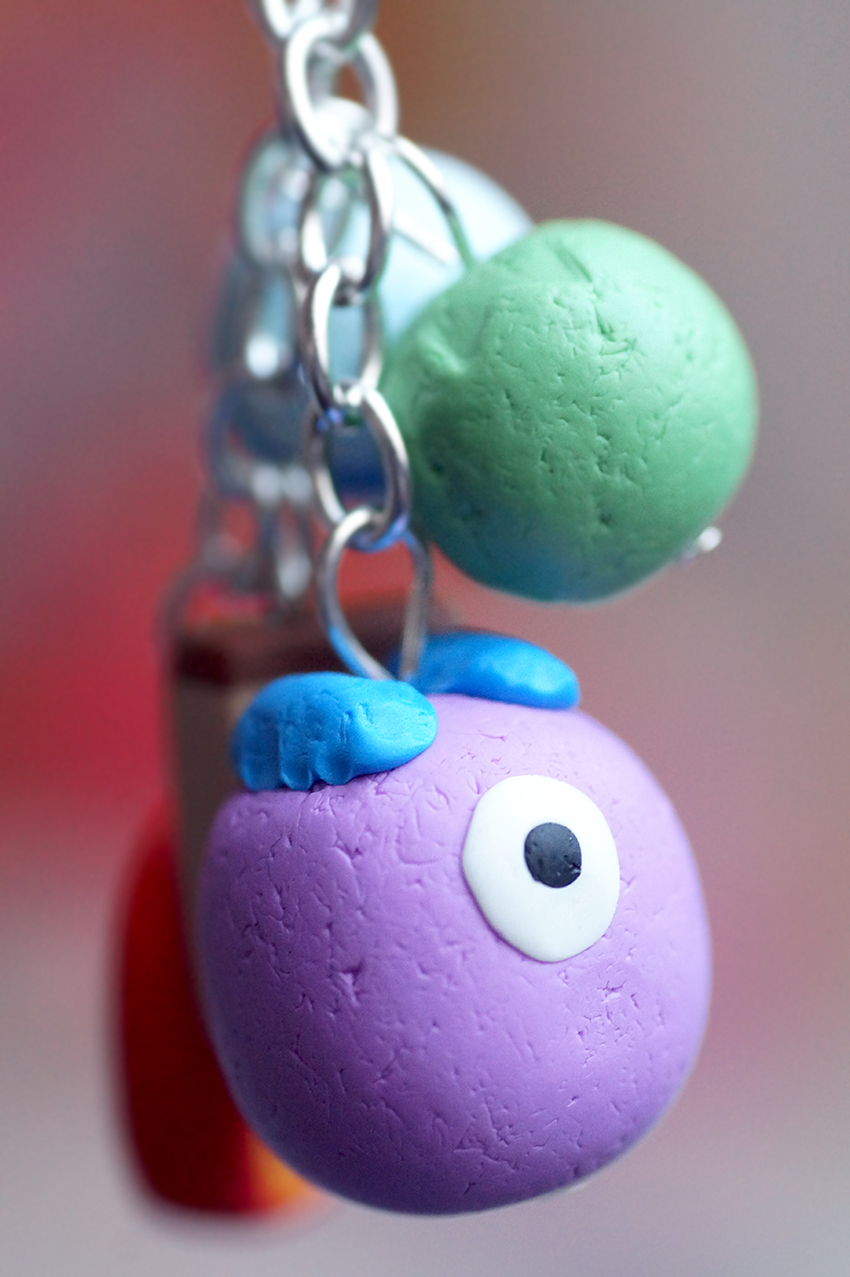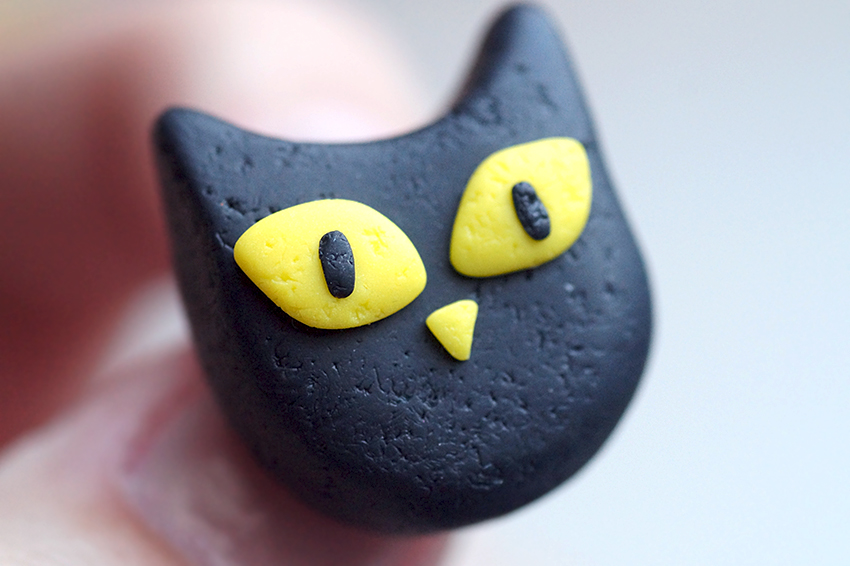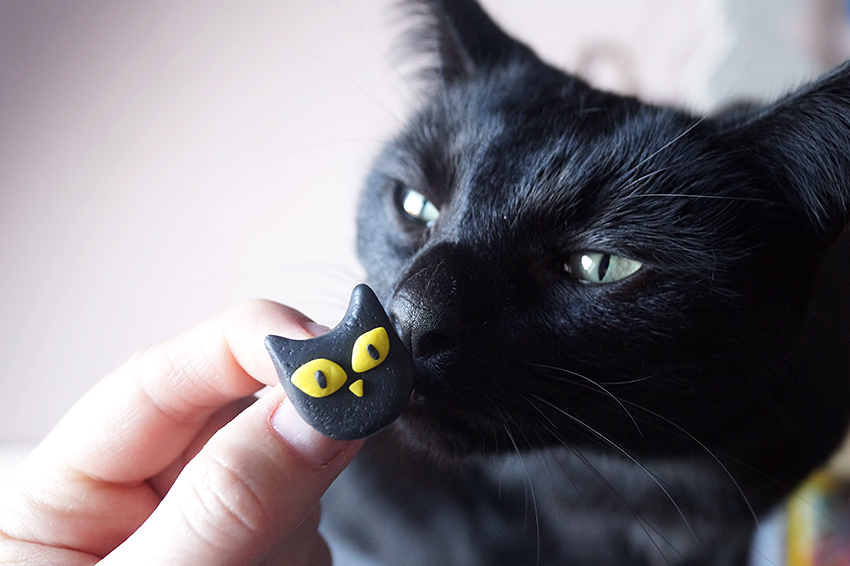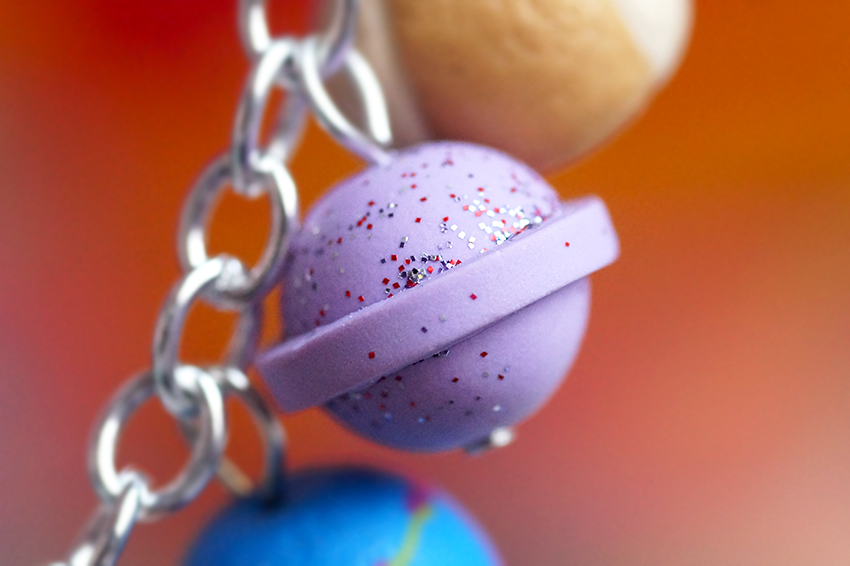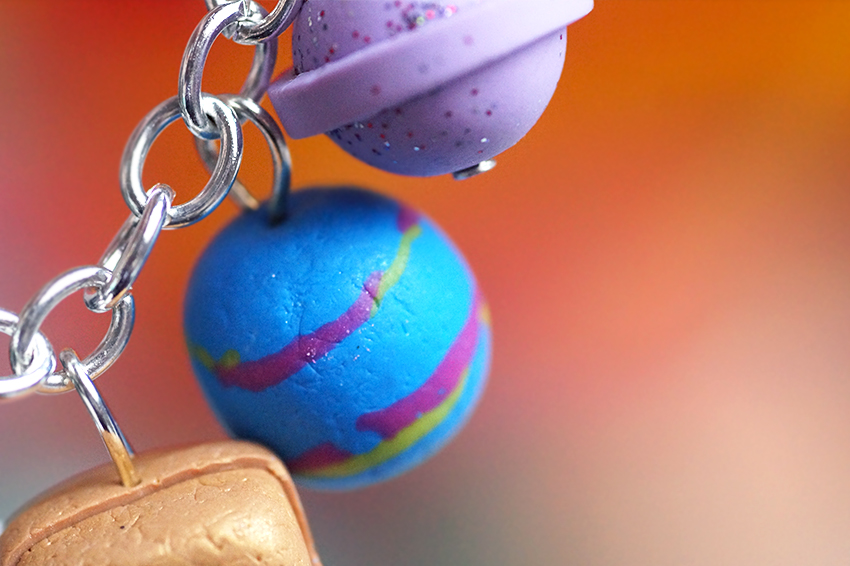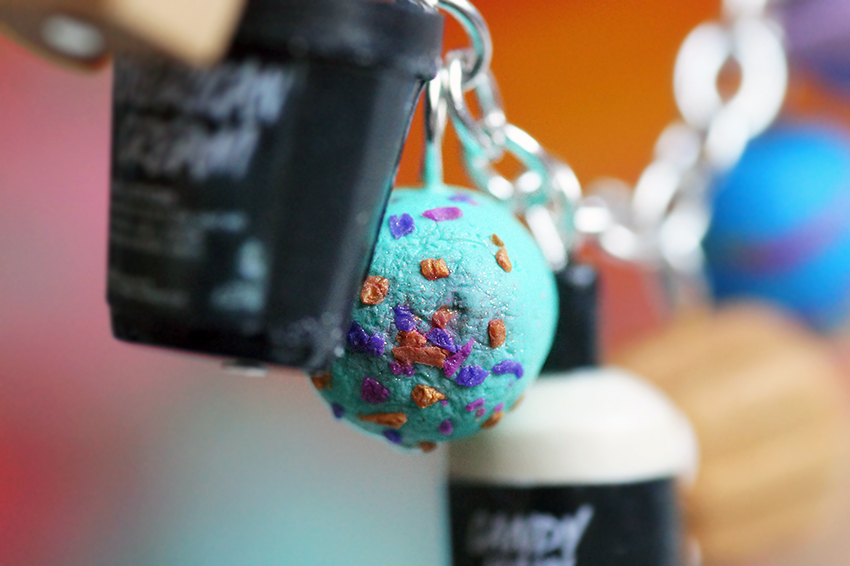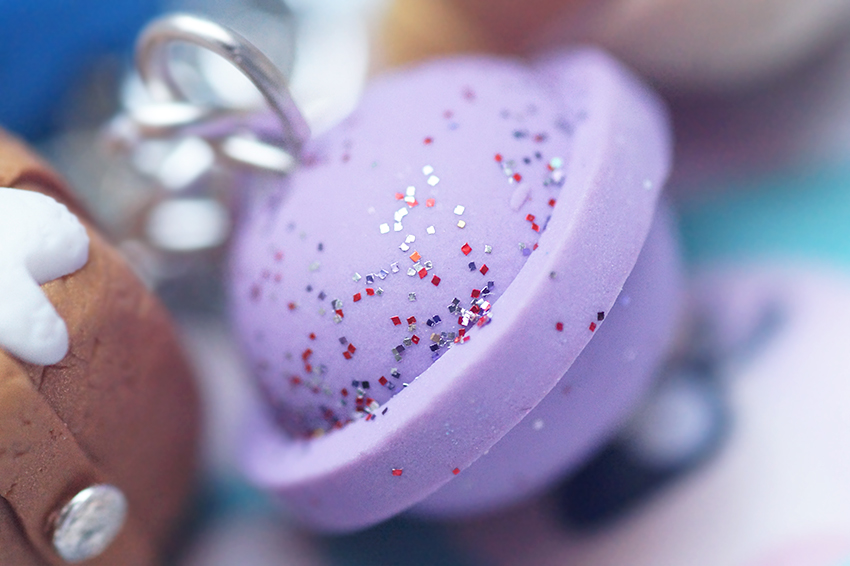 The key ring contains 5 products, that are also a big favorite of mine — Monsters' Ball, Frozen, Lord of Misrule, Brightside and Honey I Washed The Kids. The brooch is Bewitched Bubble Bar. I LOVE these items! The colors match exactly with the real products, the proportions are right, details are spot on. I can't stop looking at this little cuties!
Dieuwke creates these miniatures from polymer clay. She makes necklaces, bracelets, earrings, key chains, and even more. The best part is that she takes custom orders, so you get to choose what miniatures you'd like on your jewelry! This way you can show the rest of the world which Lush products you love. A themed piece of jewelry is also a lovely idea; like various Christmas products as miniatures, to match with your Christmas outfit 😍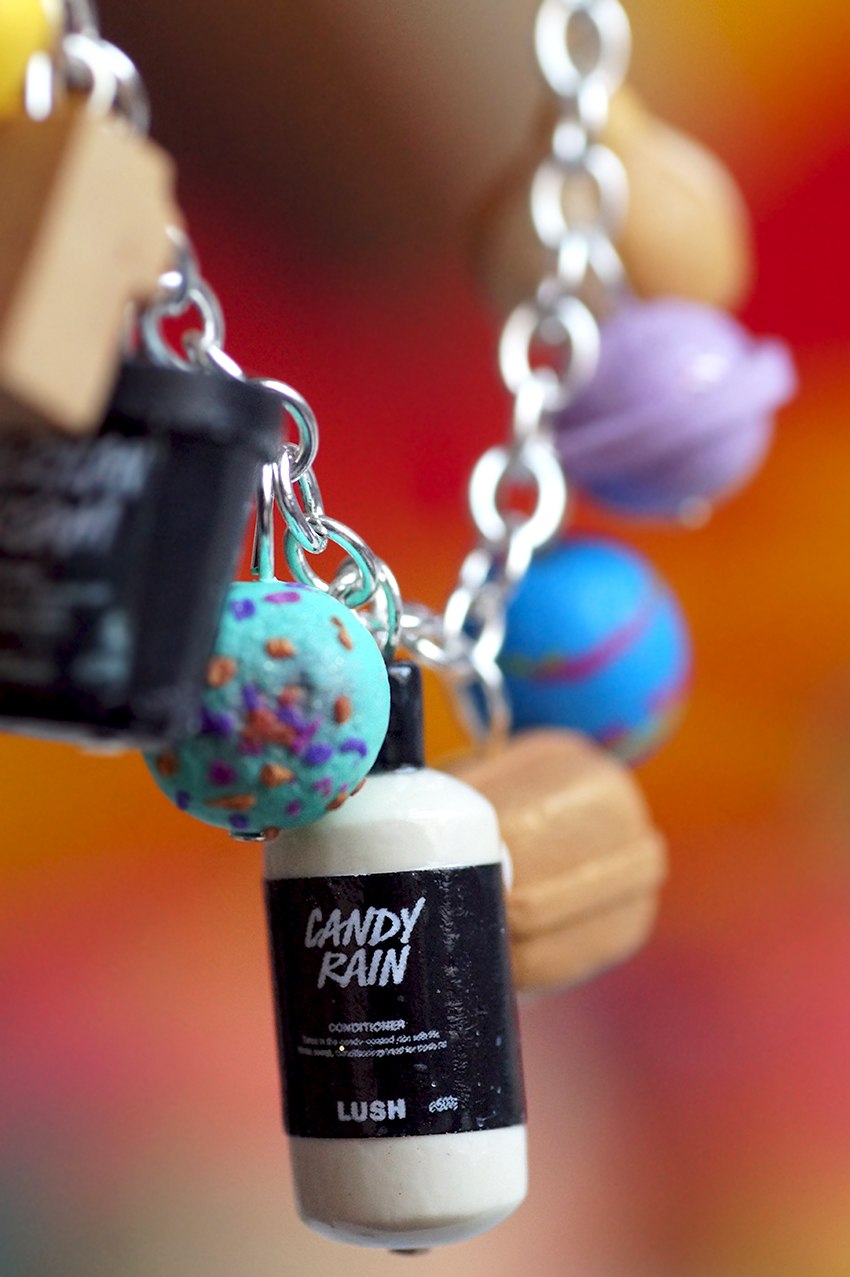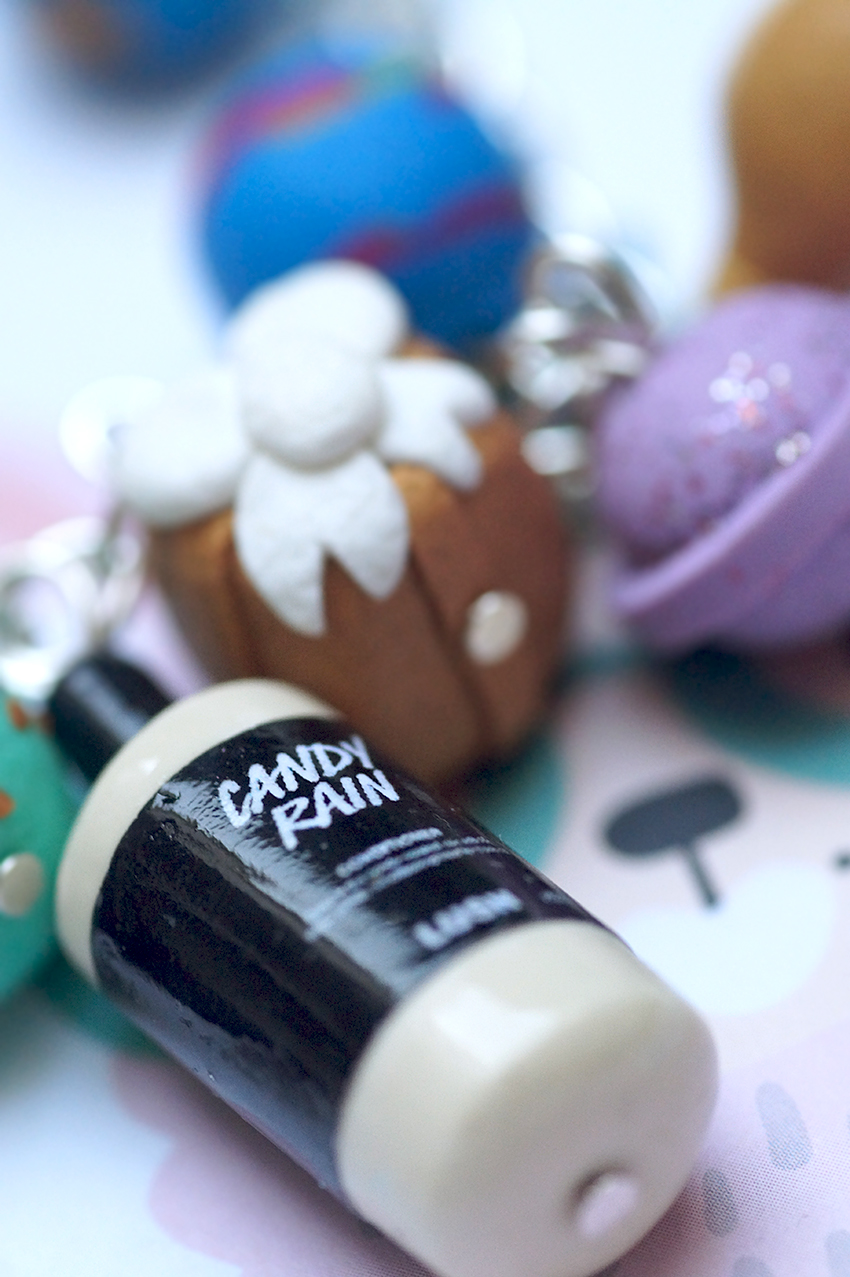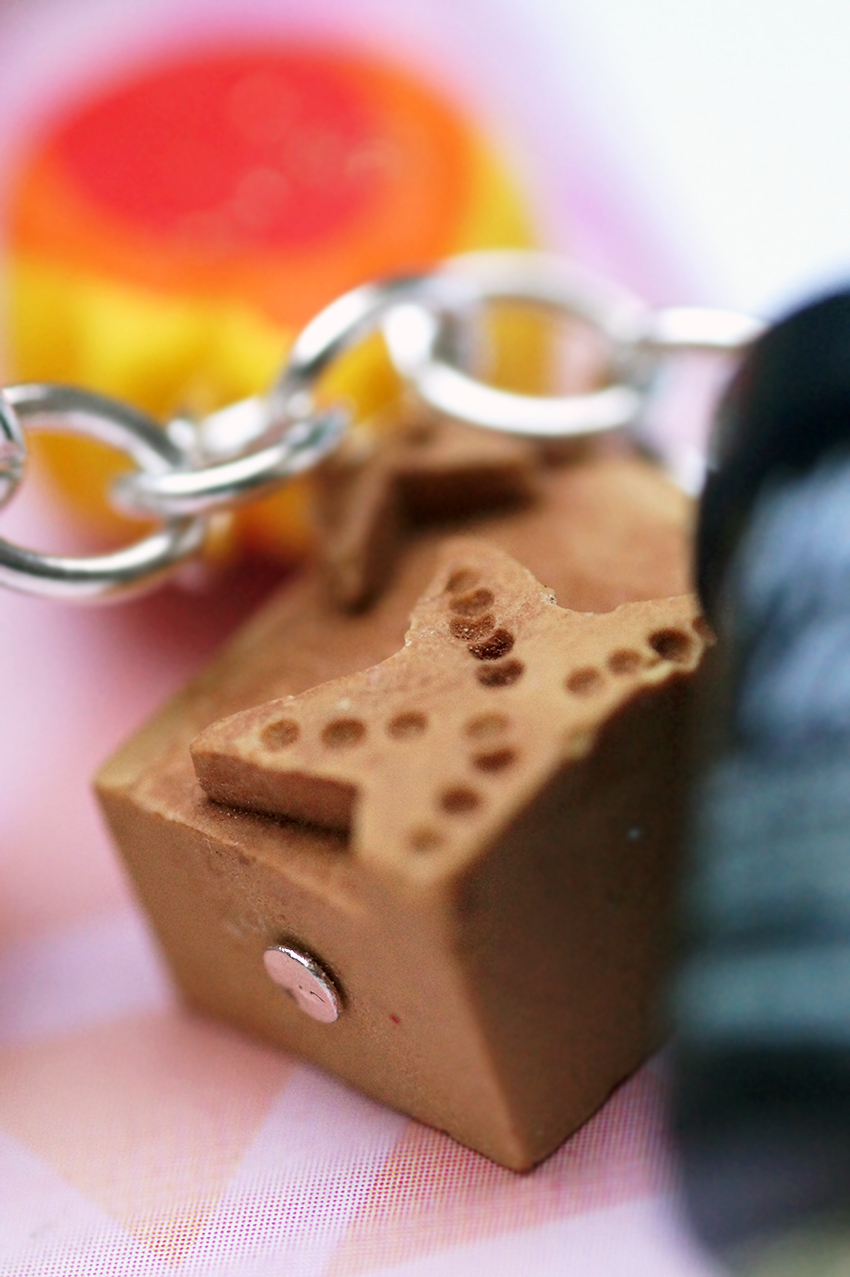 I'm so happy with these jewelry! It's such a unique piece of jewelry, and all the miniatures look so realistic. You'll receive your order beautifully packaged, which makes these products even more suitable as a gift for someone else. Or.. just keep it for yourself 😏 You can visit Dieuwke's webshop here: Zebranas.